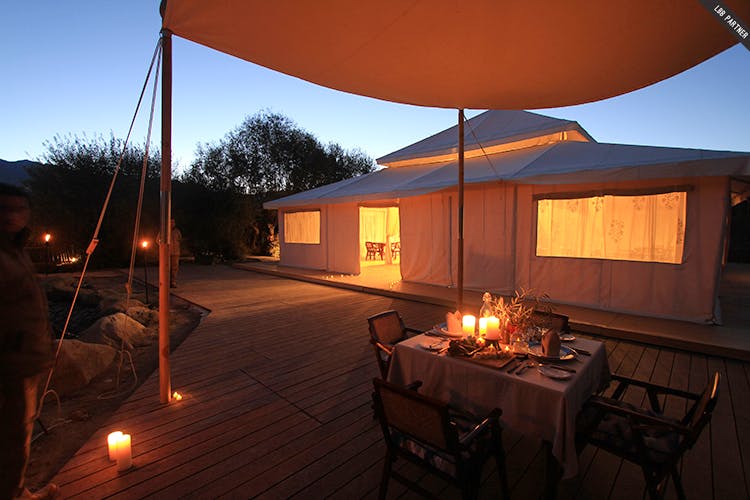 Here's Why You Should Go Glamping This Year
Shortcut
A new form of experiential travel that provides clients with luxurious services, and accommodation they would never would have considered otherwise—Have you heard of glamping yet?
Glamorous camping, or glamping, is all the rage these days. All the freshness, vibrancy and excitement of camping but without the hassle, grime and physical labour; it's pretty appealing to today's generation. If you're not convinced, here are three reasons why you should be.
It's Very Comfortable
While obvious, this is one of the most enjoyable features of going glamping. There is a reason the key word in many of these trips is luxury, because that is exactly what you get. You will receive services you never thought possible to find, while trekking in far-flung places.
A spa service on a train? Not a problem. Private butler in a moving camp? No issue there. Deluxe hotel rooms and amenities all in one tent, while on a trek? You should know the answer by now.
It's Unique
Glamping affords you the opportunity to visit places you might never have dreamed off before. Many of these special camps and trips are sometimes as interesting as the locations they are in. There are resplendent tree top resorts with amazing views and roving, luxury desert camps that are constantly moving. There are full mini-villages in private estates and lavish cottages in sanctuaries. Each evoking a different kind of, unique, experience.
It's Interactive
One surprisingly common feature on most glamping trips is the dedication to experiential travel. Just because you're staying in a fancy setting doesn't mean you're being pampered beyond belief in your little bubble. Many companies and resorts encourage clients to immerse themselves in the local communities and cultures around them, and indeed set up programmes in their trips to offer such experiences.
Whether you're learning to brew a traditional drink with a mountain tribe, enjoying a cultural performance in a local desert village or participating in a game with members of an indigenous community; glamping trips give you plenty of opportunities to interact with others.
Find out more about TUTC's glamping here and follow them on Facebook here.
This story is in partnership with The Ultimate Travelling Camp.
Comments