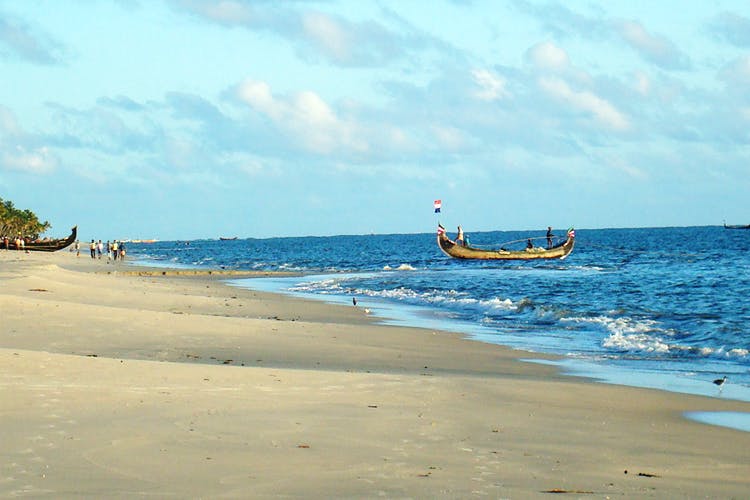 Make A Trip To Mararikulam To Escape the Usual Tourist Traps In Kerala
What Is It?
Mararikulam is a beach village in the district of Alapuzha, and Marari Beach or Mararaikulam Beach is the reason alone you should plan a trip here. Plus, the seafood is great too.
How To Get There?
About 585 kms from Bangalore, there are no direct flights, trains or buses to Mararikulam. The easiest route is through Cochin, and then a quick one-hour drive. Alternatively, one could try getting there via Coimbatore or Trivandrum. If you like road trips, then the Bangalore-Mararikulam drive should take about 10 hours.
What To See/Do Once You Reach?
Marari Beach. This is not your usual touristy beach destination. Tucked away from the maddening crowd, it is the perfect getaway from city life. In fact, there's not much else apart from relaxing and feasting on some lovely local cuisine. Make sure to explore Allappuzha Beach and while you're at it, the Allepey town for its beautiful backwaters and lagoons. Add an element of spirituality and indulge in some history by visiting Cherthala town for temples and churches. The St Sebastian festival which occurs around January is very famous here. The Shiva temple at Mararikulam is another must-see, as is the quaint St Andrews church.
Must Try
Marari is obviously a place for those who love seafood! Kari Meen Fry, Kappa, Allepy Fish Curry, Prawn Fry and many more drool worthy dishes are on the local menu. Get your fix of Appam and Stew, Puttu, Nulputtu and Sadhya here as well. Vegetarians have plenty to choose from. Think Avial, Olan, Pachidi along with the usual sambhar and rasam. For those of you who are not too keen on eating traditional, there are options of Continental food as well.
Where To Stay?
Marari has something for everyone. It has a fine mix of luxury resorts, B&Bs and homestays. We picked Marari Beach Resort, an eco-friendly beach front hotel with villas amidst coconut groves.
Best Time To Visit
Being a seaside town, it's rather hot and humid through the year. But post monsoon is the best time to visit. So hit this town any time between September and March. Now is a good time to head here.