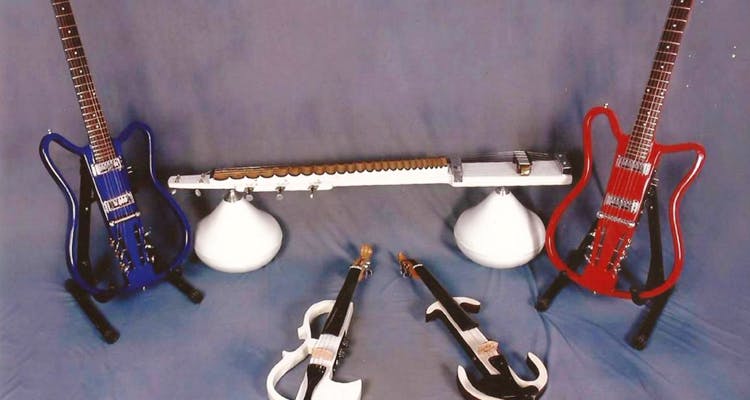 Musical Instrument Stores
Nearest Metro Station:

Cubbon Park
For all your Musical Needs, N Lewis & Son, is your One-Stop-Shop
Shortcut
For all things music, be it fixing an instrument, buying a new one, or learning to play one, N Lewis and Son, is THE place to go.
Musically yours
Started in 1940 by the talented N Lewis (he played, fixed and made music instruments), and then expanded when his equally talented sons came along, this place is really your go-to one for manufacturing, dealing and restoring all kinds of musical instruments. Originally sticking to imported instruments and accessories ranging from electronic keyboards and wind instruments to metronomes, pitch pipes and guitar picks, they then branched into Indian music too. So now, if you're into playing the veena, santoor, harp or ghatam, they've got your covered. Where else would you find an electric veena!
Mercifully, they also are the right place to fix anything you've broken while practicing (or pretending). Touted to be the only store in town with a fully equipped workshop, they promise to restore your baby to good health, most lovingly – as all musicians would expect.
Hit the right notes
Want to learn how to play music? Then you're in luck. One of the sons, Gerard, has been teaching music in the same property since 1992 and we're ready to stick our necks out to say that at some point you did know someone who learned to play piano, keyboard, guitar or drums from him. So thank them (and their neighbours who suffered through all those early lessons) in part for the great number of bands that have come out of Bangalore.
Price: INR 500 upwards
Comments
Musical Instrument Stores
Nearest Metro Station:

Cubbon Park
Other Outlets
Nearest Metro Station:

Trinity