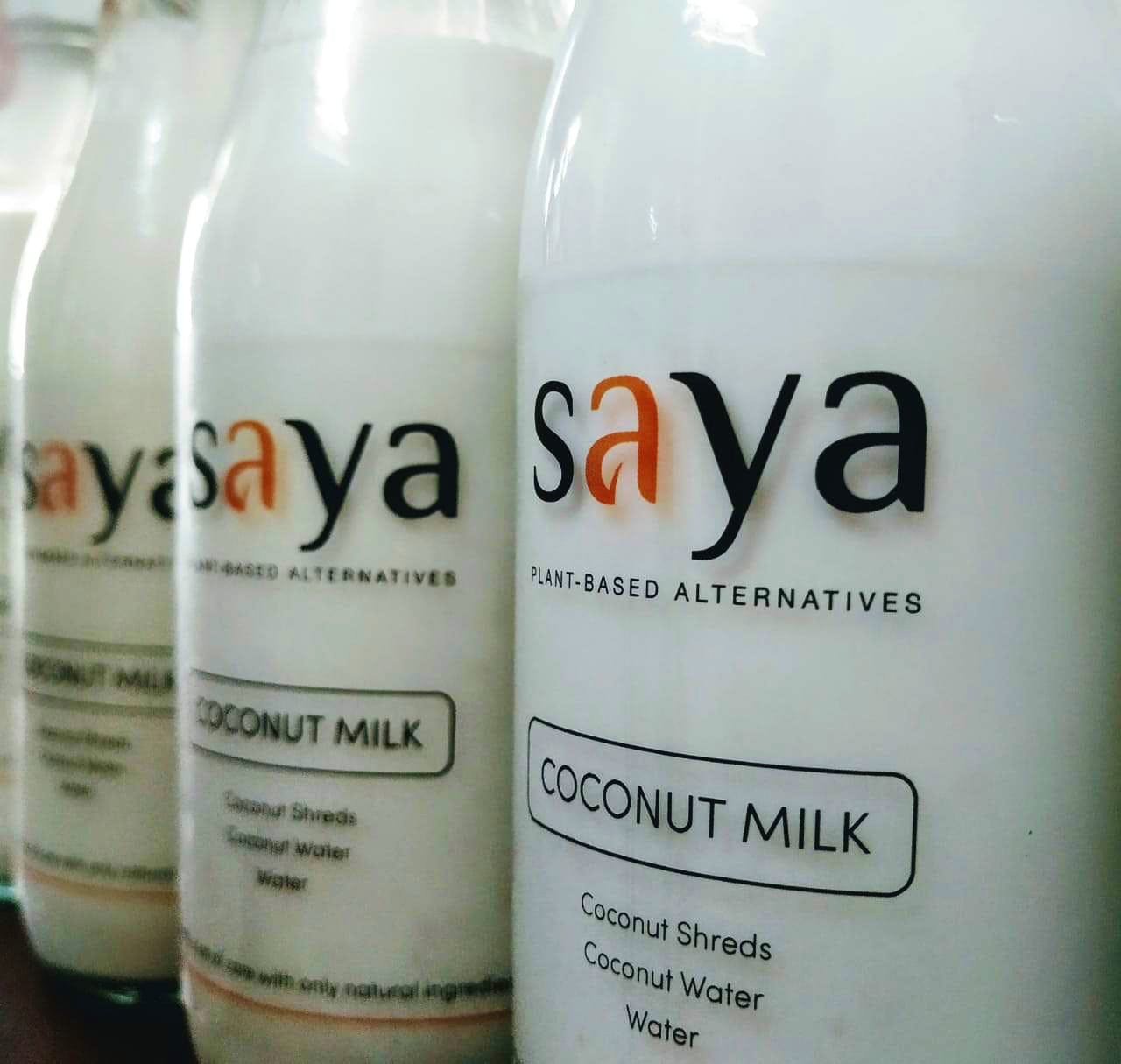 Saya Plant Based Dairy Alternatives For When You Switch To A Vegan Diet
What Makes It Awesome
So you've turned vegan, and don't really want to use soya milk for your tea and coffee (we don't blame you!), skip cheese or compromise the taste of your cooking. Saya has your back! Providing plant based alternatives for dairy favourites (considering you don't want to empty your savings at Foodhall), they currently make vegan milk and cheese. Almond, and coconut milk and cashew cheese are their current offerings. Made to order (so it's super fresh), they have subscription packs for those of you who know you'll want it regularly, and they deliver across town. All the ingredients are sourced sustainably and ethically, as is the packaging. Coconut milk sells for INR 110 for a 300 ML bottle and almond milk for INR 170 (slightly sweetened with dates, so it's ideal for beverages and smoothies). The cashew cheese, with a consistency similar to ricotta is available in a 100 gram pack for INR 180. Slightly sweet, it can be spread easily, mixed in with salads and even help make a great sandwich. All the products can also be prepaid for (subscription) for weekly or bi-weekly delivery on the day of your choice. When it comes to the bottles, they'll pick up the bottles for reuse. It's a win-win!
What Could Be Better
The cheese is made in small batches so you might have to wait a bit for it to be in stock.
More Information
Comments