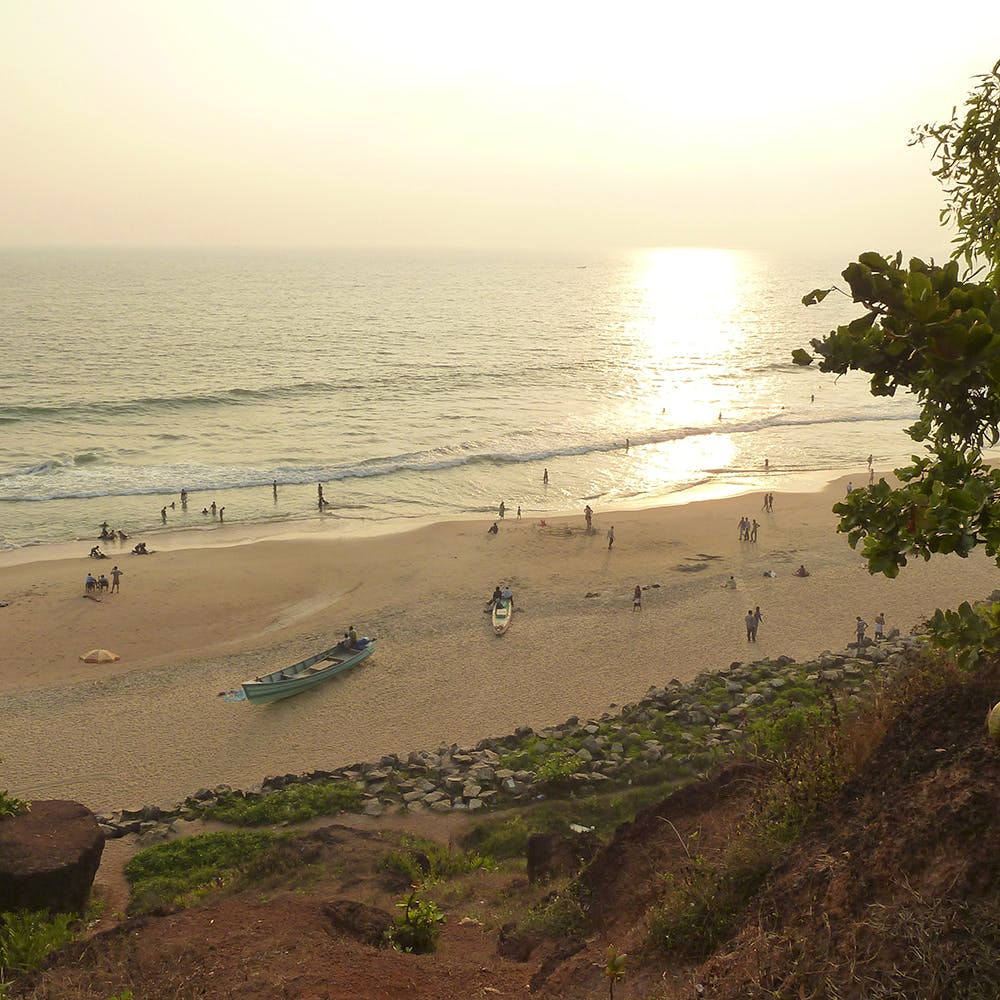 Beach Bums, Yogis, Surfers And History Buffs: Varkala Should Be Your Next Holiday Spot
Though it's not as flashy as Kovalam, Varkala has something for everyone. Whether you're a beachcomber who enjoys surfing, a history buff looking to visit heritage temples or if you're just looking for a relaxing holiday where you can do yoga and get relaxing Ayurvedic massages, Varkala has you covered. Make the most of your trip here by checking off these things from your to-do list.

Kappil Lake
If you missed the backwaters in Allepey, you can enjoy them again when you're in Varkala. Kappil lake is quiet and more picturesque in our opinion - the coconut grooves and placid waters made us feel like we're transported to someplace outside the country. Rent a boat here to explore the beautiful waterway, and get Allepey feels. Right across the lake is Kappil Beach, where you will see the lake meeting the Arabian Sea. Shutterbugs, don't forget to take your cameras to capture the stunning contrast!

Janardana Swamy Temple
2,000 years old and still standing strong, the Janardana Swamy Temple (often referred to as the Varanasi of the South) is located on a hill, on the road to Varkala. Plan your holiday here during March-April, because you'll get to experience a 10-day festival called Arattu, and it features night-long traditional dances.

Anjengo Fort
Built in the late 17th century by the East India Company, the Anjengo fort was actually a gift to the Queen of Attingal. The fort stands on a strip of land sandwiched between the sea and the backwaters and features centuries-old structures that make you feel like you've stepped back into the past. You can even sit back and watch the fishermen diligently go about their work in the beach, following customs and traditions that haven't changed regardless of whose flag was mounted at the fort.

Varkala Beach
Also called Papanasham Beach, it is supposed to have holy waters and is believed to wash away the sins of the swimmer. If you want to stay near the beach, we recommend The Lost Hostel. You can rent bicycles here and pedal away to the beach (which is just 3 kms away) - it's also close to Everest German Bakery, in case you suddenly crave Swedish-style bread in the middle of Kerala. If you're holidaying with your pooch, stay at the pet-friendly Mad About Coco or bum it out in cute little bamboo settlements at The Bamboo Village.

Yoga And Ayurvedic Massages
Imagine spending your day on a private beach, and getting a rejuvenating Ayurvedic massage while listening to the sounds of the waves rolling in from the Arabian Sea. Now you can make this a reality (and upgrade your Insta feed in the process) by staying at the Palm Tree Heritage Resort in Varkala. If you're looking for some true pampering, you can even stay at Blooming Bay Cliff - where you can relax at a spa and do yoga.

Ask Roshni a question