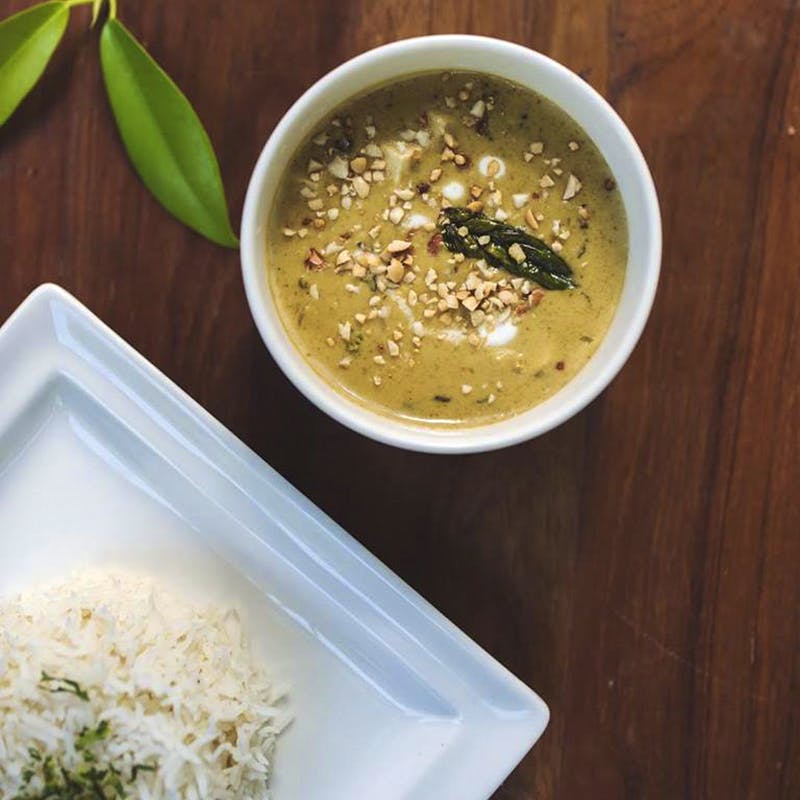 Vegetarian Restaurants Around MG Road That Go Beyond Just Paneer and Veggies
If you've ever been shunned for ordering vegetarian food by your carnivorous friends, this is your chance to turn things around. Contrary to popular belief, vegetarian restaurants aren't as meek as people think they are. MG Road, being the centre of the city, has one of the largest and most varied selection of vegetarian restaurants. Be sure to take your friends along to these restaurants to show them how bacon isn't the only food that can make your heart skip a beat, and not just literally. After all, Popeye didn't get those guns, eating sausages!

Green Theory
Well placed within a serene bungalow, with outdoor seating among the garden charm, the Green Theory is a great place to dine for vegetarians. Their ambience sets the mood, that their food backs up. When it comes to food they serve every other cuisine, with Indian, Italian, Mexican and a wide spread of indulgent desserts and drinks, along with even keto and vegan options. Their mezze platter and mushroom pasta, followed by a slice of cheesecake, in the midst of overshadowing trees, flowery creepers, and beaming smiles would be a meal that turns a bad day around.

Rasovara
Rasovara is located in UB City and serves pure vegetarian Rajasthani cuisine, with thalis that make you salivate at the thought of it. The sheer grandiose of the feast coupled with the surrounding of UB City will make you feel imperial. Although they offer ala carte, we recommend you go for the thali as it gives you a taste of everything Rajasthani.

MTR 1924
Located in St. Mark's Road, MTR is an iconic South Indian breakfast spot in Bangalore. With steaming hot idlis, buttery crisp dosas and an array of chutneys, it's no wonder why the restaurant is swamped with masses all the time. Don't just limit yourself to breakfast though, and try out their thali for lunch. There's no way you'll leave MTR without an added bump over your belly.

RS Shiv Sagar
Yet another legendary restaurant located on MG Road, Shiv Sagar is great for quick bites that you can eat to the point where it becomes a full-fledged meal. Serving great vegetarian dishes, Shiv Sagar may be slightly on the pricier side, but totally worth the food they serve. Gorge on their dosas and idlis for breakfast, or their rich curries and flaky butter naans for lunch and dinner. Maybe even stop by for snacks and chaats when you're in the area, or even if you're not; it'll be worth the trip.

Bhartiya Jalpan
The lack of good dining spots while tirelessly shopping in Commercial Street now ends. Bhartiya Jalpan is a vegetarian restaurant in these jostling streets, where North Indian food lovers find home. This casual dining spot serves chola bhatura that is made to perfection and mighty in both size and taste. They also serve light snacks and chaats, if you want to get back on the horse and continue shopping if you haven't found the right outfit yet, which is usually the case.

Konark Vegetarian Restaurant
Konark is a multi-cuisine vegetarian restaurant that specialises in Indian cuisine. You might find yourself fighting a crowd on weekdays, so ideally try it out on the weekend. Famous for their breakfast, their masala and butter masala dosa with three yummy chutney variants, is the recommended meal here.

Airlines
The charm of Airlines lies in how rustic its décor is, yet again proving that less is more. Hosting a wide range of customers from joggers to students to families, this restaurant is great to catch up over breakfast. This is exactly the kind of place where breakfasts turn into lunches and lunches turn into sundowners, under the pleasant shade of their trees. Eating classic South Indian breakfast here while sipping on your filter coffee, alongside great company is the best way to start your day in Bangalore.
Ask Riya a question