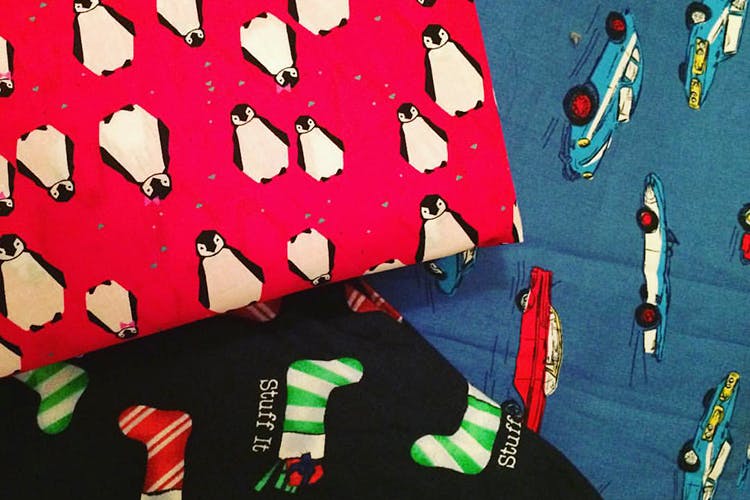 We're Loving Wink's Fuzzy Pyjamas And Nightwear
Shortcut
Inspired by the quirky pyjamas Garima Agarwal bought herself while travelling in the UK, Wink became Garima's way of channeling her inner designer through pyjamas and sleepwear.
This Is Our Jam-my
We all but died going through the ultra-cute account full of cute and quirky pyjamas and sleep-wear. Take a look for yourself below.
Print, Patch And Pattern
This essential bit of our wardrobe has now gotten a makeover; now we can pick from the various pink auto-rickshaws, butterflies, ice cream and pencil prints. The vibrant shorts and the family nightsuits have won our hearts and minds. These can be customised to any size, age and caters to almost any and every person.
We are waiting with bated breath for their Autumn sale, when they give discounts on bulk orders for return gifts, birthday parties, bachelors, wedding favours, beach parties and best of all, pyjama parties.
Handpicked Handsomes
All of their prints are handpicked, and we are loving the curation for its fun vibe and summery feel. We recommend you get that Cat Jammy for the cat lady inside you, or the yummy watermelon set for men and children who love their fruits. They deliver worldwide, so get yours today.
Where: Shop online here. 
Price: INR 500 – INR 2,200
Contact: +91 9721998899
Follow their Facebook page here.
Comments