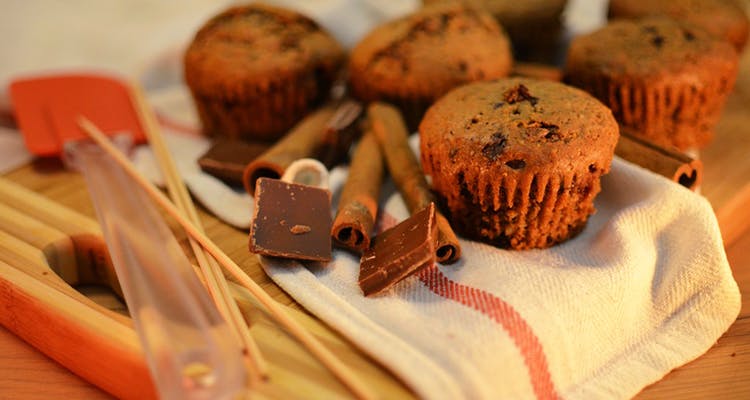 First Time Baker Or Expert? Here's Where To Buy Baking Ingredients In Bangalore
Got a flair for baking? Or are you a home-based baker like Sweettooth, Indulge Cupcakes, and The Motely Crew? Well, whatever the case be, you will need to fill your pantry with baking ingredients. From the basics of butter-sugar-flour-eggs to fruit, nuts, and chocolate, our pick of baking supplies stores should have you covered. Some of these stores also stock baking ingredients and not just equipment. Without further ado here are our best picks of baking supplies stores in Bangalore for where to buy everything you need – from the basics to the add-ons.
Nilgiri's
The Brigade Road location of the Nilgiri's supermarket chain is always a good pick, because they usually stock unsalted butter by the half-kilo. You'll never run out. You can also find self-raising flour here, but you probably already know how to make your own, don't you? Also look for baking-friendly fruit such as peaches, figs, and strawberries.
Shiva Shakti Butter and Ghee Stores
Does what it says on the tin, and how. If you're looking to experiment with fresh butter that hasn't been sitting on a supermarket shelf for weeks, here is where you go. You'll get a huge lump of impossibly white butter wrapped in plastic and newspaper and tied with a string as if it were an idli; this butter is the perfect consistency for creaming with sugar for the start of a cake. Because it's a bit higher in moisture, your cakes will be just that little bit softer. If Malleswaram isn't within easy access, many of Bangalore's older neighbourhoods have similar stores.
Godrej Nature's Basket
For Fairtrade sugar, vanilla-infused sugar, coconut sugar, demerara sugar, and icing sugar, try this supermarket. Be sure to visit with a well-fed wallet, of course. We've occasionally come upon some frozen blackberries, blueberries, and raspberries here, and for reasonably affordable prices. Do call ahead to enquire. Also look for fleur de sel to top your brownies or cookies with, almond flour, and whole vanilla beans, all the way from Madagascar.
General Food Additives
For a no-frills option, we like General Food Additives. They often stock brown sugar at affordable rates, as also icing, caster, and demerara sugar. Chocolate chips are available in white, milk, and dark versions here. (Of course, if you're looking for super-sized chocolate chunks, best to make your own chocolate chips by taking a knife to a bar of chocolate)
Foodhall
For upmarket brands, Foodhall is your destination. From basic ingredients like flour to artisanal chocolate bars and ingredients, you will find pretty much everything here. There's an entire section of baking supplies too along with fresh ingredients such as lemon from Italy for sorbets and meringue.
MK Retail
While Morde and Selbourne are the most common kinds, you can find higher-quality imported chocolate at supermarkets such as MK Retail and Nilgiris. You can buy in-house brands of cocoa, as well as brands such as Weikfield and Cadbury's here. 
Baker's Needs
Baker's Needs is a one-stop shop for all your baking ingredients and supplies. With everything from cupcake liners to cake gel, this store is a baking enthusiast's dream.

Next Level Shoppee
You will find simple things like sprinkles and powdered sugar for all your finishing needs as well as flavouring agents and cake gels at this baking store in Koramangala. We spotted some ingredients like coloured sugar pastes that we haven't seen at any regular retail chains. They also have baking tools, decorative elements and a whole lot of packing products.

Comments