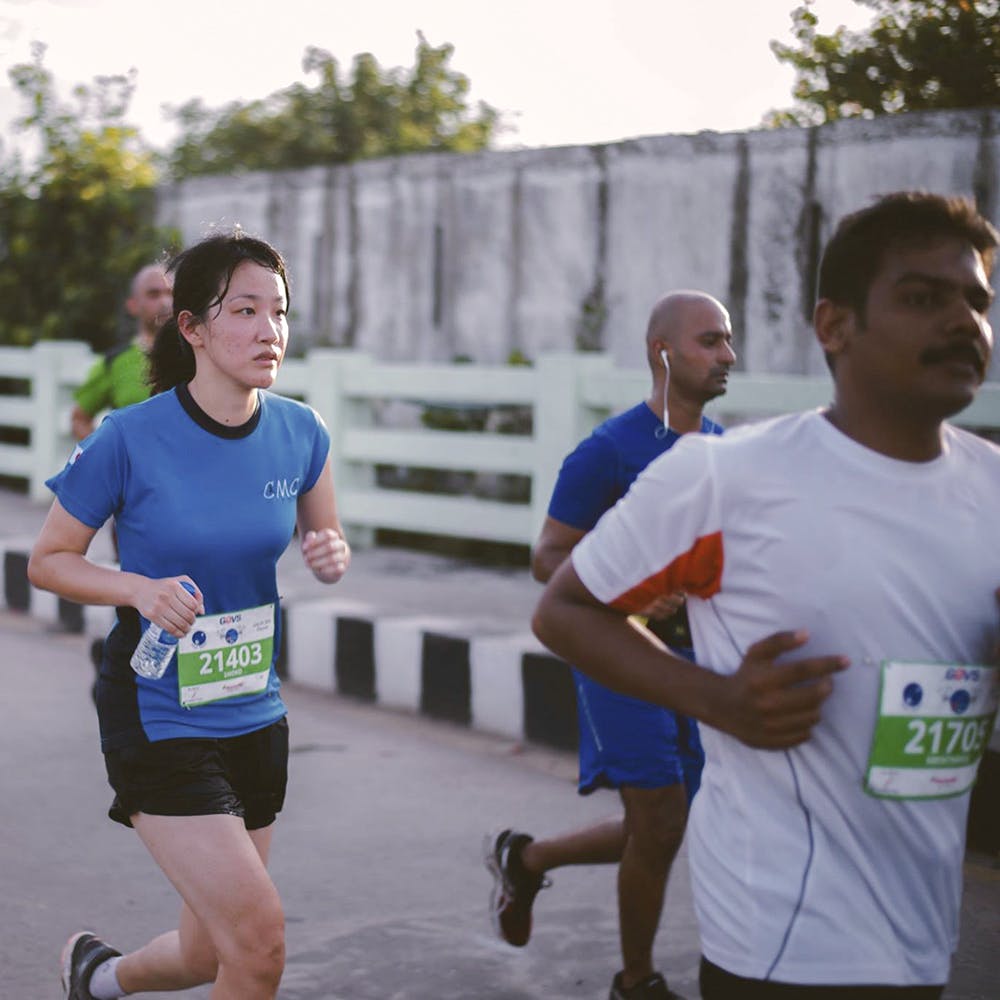 Bhaag Milkha Bhaag! Run To Be Set Free In The Best Marathons In Chennai
Running is probably as close as you can to feel free - running in races to win, running in relays to learn teamwork and running in marathons to support a cause. If you weren't aware then you city hosts a number of marathons annually where you can be a part of raising a good cause or even explore Chennai more closely. Get your sneakers up, tighten up your laces and head out for the run of your lifetime in the best marathons in Chennai.

Sketchers Performance Chennai Marathon
Sketchers Performance Chennai Marathon was started by Chennai runner, an NGO of volunteer runners since 2006. Not only it is considered to be the largest sporting event in Chennai but holds the title of being the second largest after Mumbai. The marathon happens on the first Sunday of every January. There are three race categories you can take part in - 10kms, half marathon and a full marathon of 42kms. The marathon route covers some of the historic landmarks of Chennai.
Pinkathon
The Pinkathon is India's largest women's run started in order to spread awareness about women's health issues, breast cancer and in general to empower women's will. They take place across 8 cities of India with the Chennai Pinkathon happening on 21st July 2019. Every year they focus on a variety of women-centric focus, like for instance, in the year 2019, the theme for Chennai is about normalising motherhood through babywearing.
Chennai Trail Marathon
Started in 2011 by the Chennai trekking club, Chennai Trail Marathon is all about being a part of nature and is for serious runners. The route covers less travelled roads filled with obstacles and dirt. t takes place through scenic forests, lakes and hills in contrast to the city life. It is about economic registration only, meaning, you will have to register separately for it. They even happen to have awards for the race and other music events to start off the run with a bang. It is a little challenging than the rest and happens annually every September.
Mutthu Marathon
Believed to be the oldest annual marathon in Tamil Nadu having started in 1996, Muttu Marathon started off as a means of talent show for young athletic aspirants. They cover the countryside tracks filled with hilly regions, villages and forests. You have to register for it separately. Along with half and full marathon, they even have different batches for men and women separating them from boys and girls under 14. There is also a category for men and women aged 40 and above to do a 6kms walk.
Terry Fox Run
Terry Fox was originally in 1981 by Terry Fox, a Canadian athlete and cancer activist who started the run with a prosthetic leg. the run now takes place across 153 cities with Chennai being one of them. It was started in 2009 by Akash Dube, a cancer patient to raise awareness about cancer and light a fire of hope. As an awareness program, the marathon allows the participation of those with cancer, those who have fought it back, those who want to support the patients and for even those who have lost loved ones to it. The amount raised goes to the cancer research institutes. You can register the annual marathon which happens every September!
GAVS Dream Runners Marathon
An annual event hosted by Dream Runners, GAVS calls out for running enthusiasts every year. You take you across the city starting from Besant Nagar. You can choose from their two races available - 21 kms and 10 kms. Like their motto goes, "Let's run so they can walk", the funds raised through the run goes to providing prosthetics for underprivileged differently-abled along with finds to aid schools.
If you think we have missed out any, do recommend them to us in the comments below.

Comments