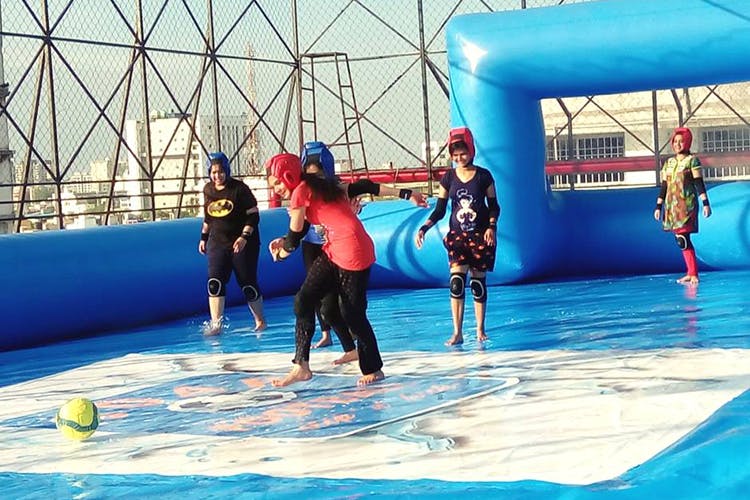 Slip, Slide And Get A Kick Out Of Soap Football In Nungambakkam
Shortcut
Gather the squad and try and beat them at a football game quite unlike any other. You won't stop ROFLing at this slippery challenge. Soap Football is rather fun and we can vouch for it!
What Makes It Awesome
Call your most athletic friends! We're kidding, you really don't need any skill for this fun game of football. We dare you to be a fierce competitor and try not to laugh! Unless you're made of stone, seems pretty impossible don't you think? Doesn't matter if you play footie three times a week or if you've never kicked a ball in your life. It's all about having fun (and laughing at your friends falling, of course). So prepare yourself for a squeaky clean game of football on the most perfect pitch.
It's been over a year since the company, Soap Football, has been offering a fun alternative to the sport in the city. How Soap Football works is you'll have to divide yourself into two teams (minimum of four players and a maximum of 14), get your knee pads and helmets on and just score. If you have a group of more than 10 players, it costs about INR 200 per player. On weekends, a one hour game costs about INR 2,500 (from 10am to 5pm) and INR 3,000 (from 5pm to midnight). Weekday prices start from INR 2,000.You can even coordinate with them to customise birthday parties, corporate events and more. What are you waiting for? Go bend it like Beckham!
Comments