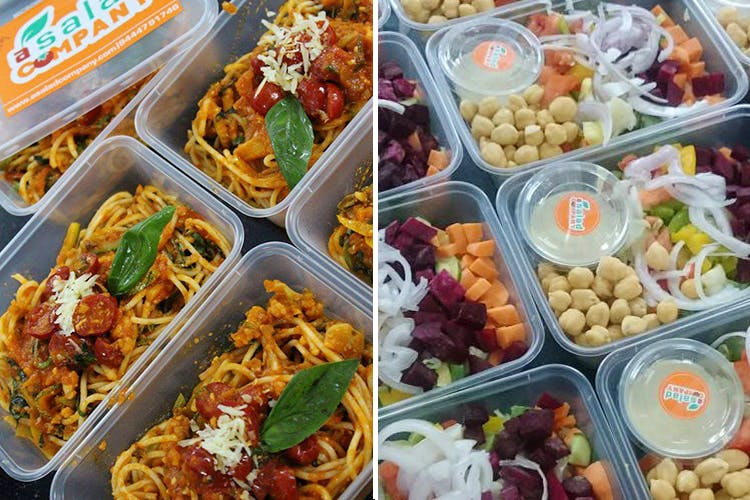 Ditch Them Carbs & Greasy Takeouts, Eat Your Way To A Healthier Tomorrow With This Salad Company
Shortcut
Need to get over that habit of ordering in greasy biryani or Chinese daily for lunch at work? Then A Salad Company might just be there to rescue you with its range of salads and healthy meals, which you can try via a subscriptions service.
What Makes It Awesome
Started in 2016, A Salad Company was the brainchild IT professional Sreevarshini. The salad subscriptions service wanted to promote healthy eating habits and also dispel the myth that healthy food isn't tasty or exciting. Enter A Salad Company, which prepares and deliver healthy meals to offices and homes to most locations across the city. Additionally, their every day has a new menu for lunch and for dinner! And every week they update their menu to inform you of what's in store for the rest of the week, and yes, both vegetarian and non-vegetarian options are available.
To make things even more awesome, each day's menu isn't repeated for a month, so you've always got something new to look forward to. Also unlike what the name suggests, salads aren't the only thing on their menu, they've got burrito bowls, bhurjis, rice, vermicelli, soups, and juices too! This week's menu, for example, featured a Mexican fajita with spicy chicken and cilantro dressing, and a beetroot plus carrot juice. Dinner that same day was sticky honey lime chicken with Nicoise salad and spicy honey mustard dressing on top, oh and garlic vegetable soup too! Each week's menu can be viewed on their website and Facebook page at the start of the week.
A Salad Company claims that none of their meals contain MSG, preservatives, artificial colouring, maida, white sugar or trans fats. Basically, it's food the way it was meant to be eaten. They operate on a subscription-based model, where you sign up for 3/5 /7/or 21 days and food gets delivered to your location. The non-vegetarian subscription starts at INR 525 for three days and goes up to approximately INR 4,000 for 21 days. The vegetarian plan is a little cheaper and starts at INR 480 for three days and INR 3,500 for 21 days. Furthermore, if you want to just try it out to see what it's like, they've got a free one day trial that you can avail. Lunch deliveries start at 10am and go on till 1.30pm, dinner deliveries begin at 5pm and go on till 8.30pm.
Comments