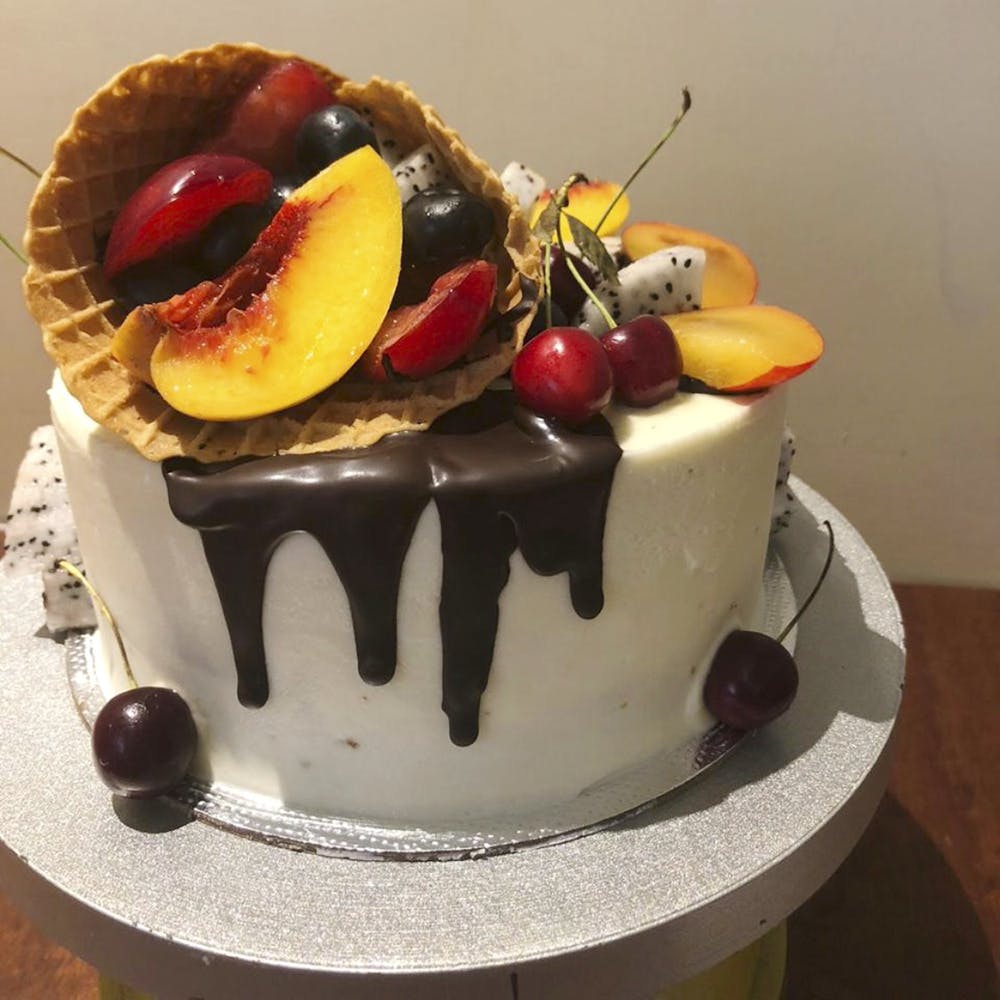 This Bake House Lets You Indulge Into Baked Goodness Guilt-Free!
Shortcut
Offering a delectable list of cake flavours, pies, cookies and more, All Things Baked makes your dessert binge a guilt-free one, thanks to its efforts for making all the items without any refined sugar.
What Makes It Awesome
We all love desserts, don't we? But it's not always the best thing for our body if we choose to gorge on them every day. But what if we told you, you can. Yes, you read that right. You can totally have a slice or two of your favourite cakes, pies, tortes and more with All Things Baked. Owned and run by Saloni Mutha, a passionate baker, All Things Baked offers a delectable spread of eggless baked items ranging from cakes, tortes, pies, and macaroons to cupcakes, brownies, cookies and more, all made without any refined sugar.
With ingredients sourced locally and from abroad, All Things Baked offers decadent varieties like Milk chocolate mousse cake, Madagascar Vanilla, Oats Almond Pistachio, Dark Chocolate Hazelnut and more, starting from INR 1200 per kg. For those who love to experiment with flavours, All Things Baked also has Pineapple Upside Down, Apple Cinnamon, Peanut Butter and Creamy exotic fruit cake. These can all be made with whole wheat on request and can even be customized to be gluten-free and sugar-free.
If you're looking to order something fancy, you must check out their Geode cakes, which are trending right now and involve intricate sugar work that looks like colourful crystals, making them stunningly pretty. Priced at INR 2,300, even these can be customized to be dairy-free. That's not it, All Things Baked also makes gravity-defying cakes called Standing Cakes, that are actual cakes erected on a stand and are priced at INR 2400 per kg.
There's more. All Things Baked also makes protein cakes (protein powder is added to the batter) and dairy-free cakes in almost all the above-mentioned flavours. Their millet cakes apparently taste really good and sell like hotcakes (figuratively speaking). They've also started granola mixes and nut mixes available in a minimum 100 gms packaging priced at INR 150. The minimum order quantity for cookies and brownies is 8 pieces.
Pro-Tip
Everything here is made to order, so be sure to place your request at least a day in advance.
They've also launched dairy-free cheesecakes, so be sure to try them out.
Comments