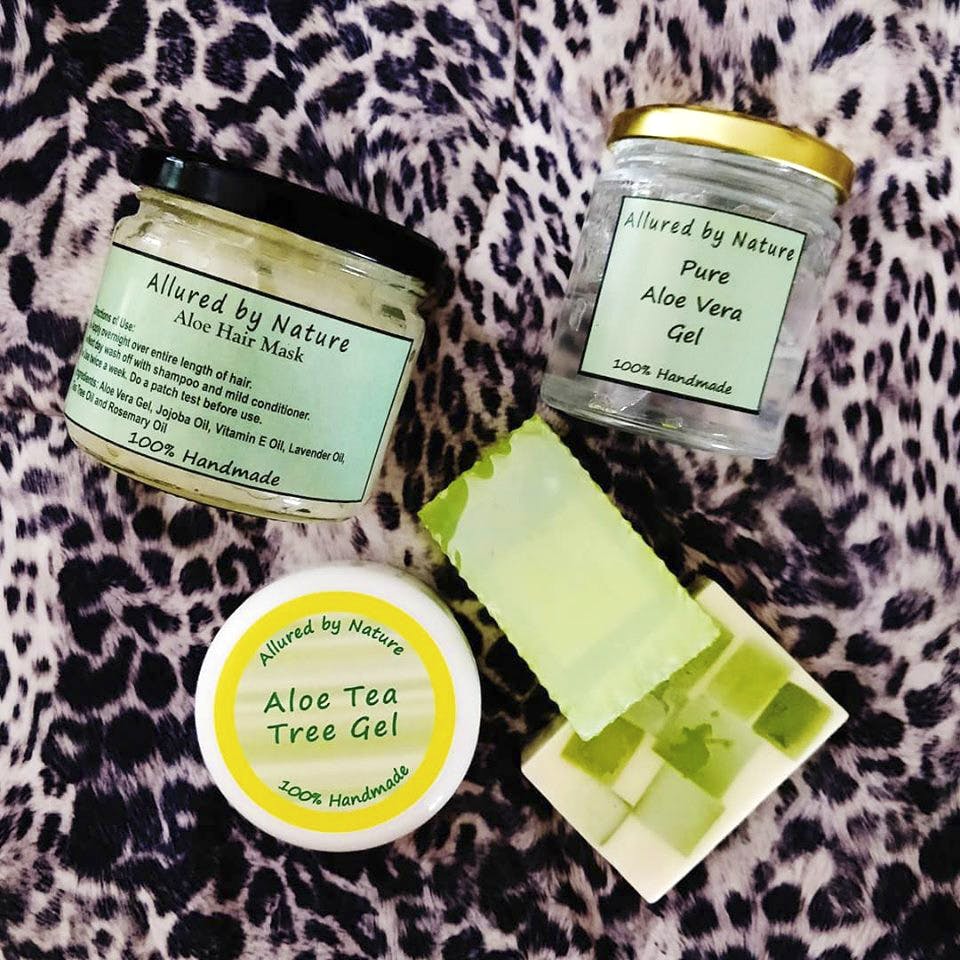 Pamper Yourself With Handmade Herbal Products From This Brand
Shortcut
Hey organic buffs! Throwing a party and don't know what to get as return gifts for your guests? We found this label that will hand make and customise organic hair and skin products as well as essential oils and herbs for you.
What Makes It Awesome
Launched in 2018 by Rhea Gwalani, this brand customises organic hair, skin and herbal products that help relieve concerns like stomach upsets, migrains, stress, insomnia, etc. we like their customised gift baskets which are packed with an assortment of their products. Allured by Nature is a go to brand for baby shower or birthday gift baskets.
Allured by Nature offers an assortment of body scrubs in flavours including strawberry crush, coffee cinnamon and green tea. They also offer a wide range of foot soaks which help exfoliate and cleanse with essence including eucalyptus, peppermint and even a sugar cookie strawberry foot scrub. All their products are toddler and child friendly including their goats milk soap bar. They further keep a specific toddler friendly soap which is an organic baby soap infused with herbs.
They offer an assortment of flavoured soaps infused with herbs, the flavours include cucumber and papaya for INR 150, bergamot and cinnamon for INR 200 and mango butter soap for INR 200. Allured By Nature also offers exfoliating soap bars in flavours like coconut lime and lavender lemon poppy seed. They are also known for their woody beard oil for men which costs INR 550.
Pro-Tip
Allured By Nature customises all product labels and can insert customised prints on water soluble paper, in soap and shampoo bars.
Comments