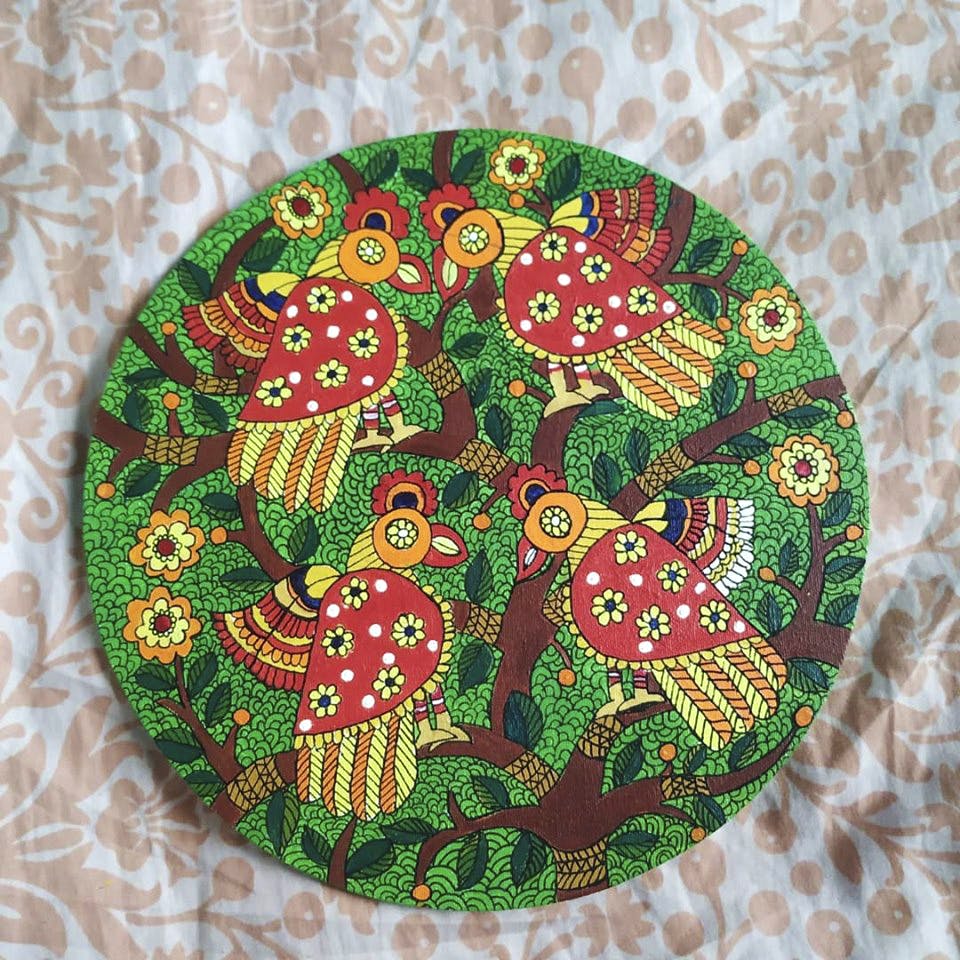 Trays To Stamps - Vibe Good With Knick Knacks From This Artist And Her Brand
What Makes It Awesome
Who said having a baby steals all your attention? What stereotype! And breaking that stereotype is Ansaline Sruthi, who took up her love for crafts and gifting to another level with her name under the same name. Ansaline Sruthi is an online brand that handmakes and paints all kind of home decor accessories from mugs and trays to coasters and stamps. if you are confused about what to gift then you should check them out.
Their basic and the most popular options include reminder plates and nameplates. Give your name to Ansaline and she will design the nameplate using acrylic colours and resin to suit your personality. A reminder board on your fridge with the World War Two muscle lady will urge you to finish up your work faster.
Next, in line are their trays which caught out attention. Vintage painted pink flowers on an ochre background or a shape carved out a circular plate with a marbling effect, you can choose your go-to aesthetic. Ansaline Sruthi also makes coasters which are hand painted and carved. Coasters with mandalas or with resin art, you dine on your desire starting at INR 200. You can call them up to get it all customised as well.
Ansaline Sruthi's clocks are quite the catch. Why go for the same monotone one when you can add more florals to it? Our favourite is the wall clock which comes with 3D green and yellow splashed paints which unite to give a forest effect. You can get it at INR 600. You can find retro ones which have carved patterns on the sides as well. Next up are their cookie jars and mugs starting at INR 200. How cute would the gifting be when everything is shining bright and high!
Pro-Tip
It is better to call them up and place your order. The idea is to give the customers something they can call their own so customise your orders to your liking. Their latest collection are their hand-carved stamps.
Comments