OMG! This Store Delivers Customized Gifts Just In a Day's Time And They're Simply Amazing!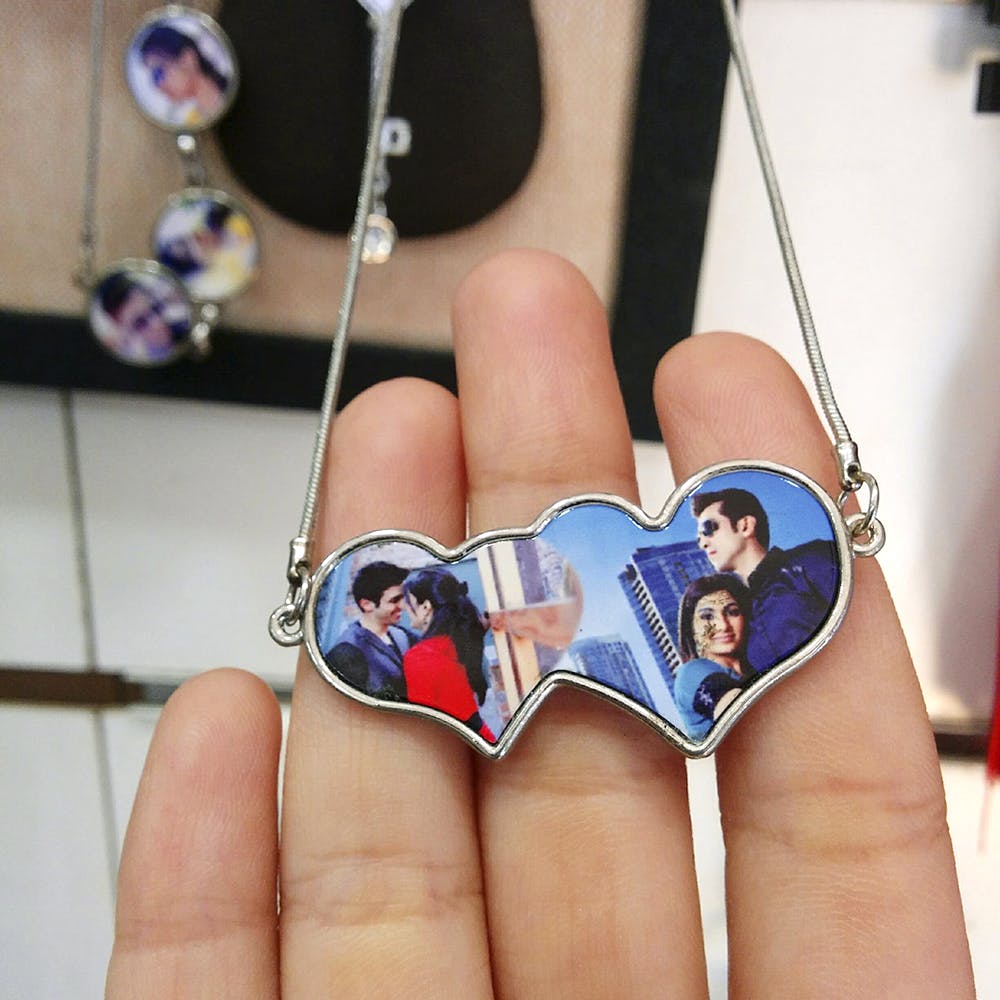 Shortcut
Photo-printed pendants to rotating lamps, Arham Creations in Purusaiwakkam does all kinds of cutesy customizations, all in a day's time.
What Makes It Awesome
Forgot your loved one's birthday? Ok, we will you ideas for damage control. Arham Creations can save the day for you. Located in Purusaiwakkam, Arham Creations offers a range of artsy, gooey and customized gifts with which you can totally win over anyone.
Stuffed toys, frames, pillows, lamps, sippers – they have customizations for everything here. We specially liked their wooden caricatures where you can get actual faces printed onto beautifully carved wooden shapes in bright colours, starting from INR 650. Arham Creations also has a great variety of mug customizations, sixteen to be precise. They have a whole collection of corona glass mugs, white mugs, frost mugs, and mugs with heart-shaped handles on display for you to choose.
We also liked their customized jewellery collection that allows you to print pictures onto pendants, bracelets, earrings, and rings. Prices for these start from INR 350 and can go up to INR 600. They also offer photo-printing for clocks, wind chime bells, t-shirts, and table frames, starting from INR 300.
And whatever it is that you choose to do, they can deliver the gift in twenty-four hours. That's right. Not just that. Arham Creations also does live-printing of pictures on basic goodies (mugs, frames) at events, so if you're looking to give customized return gifts, this could be a great option for you.
Comments