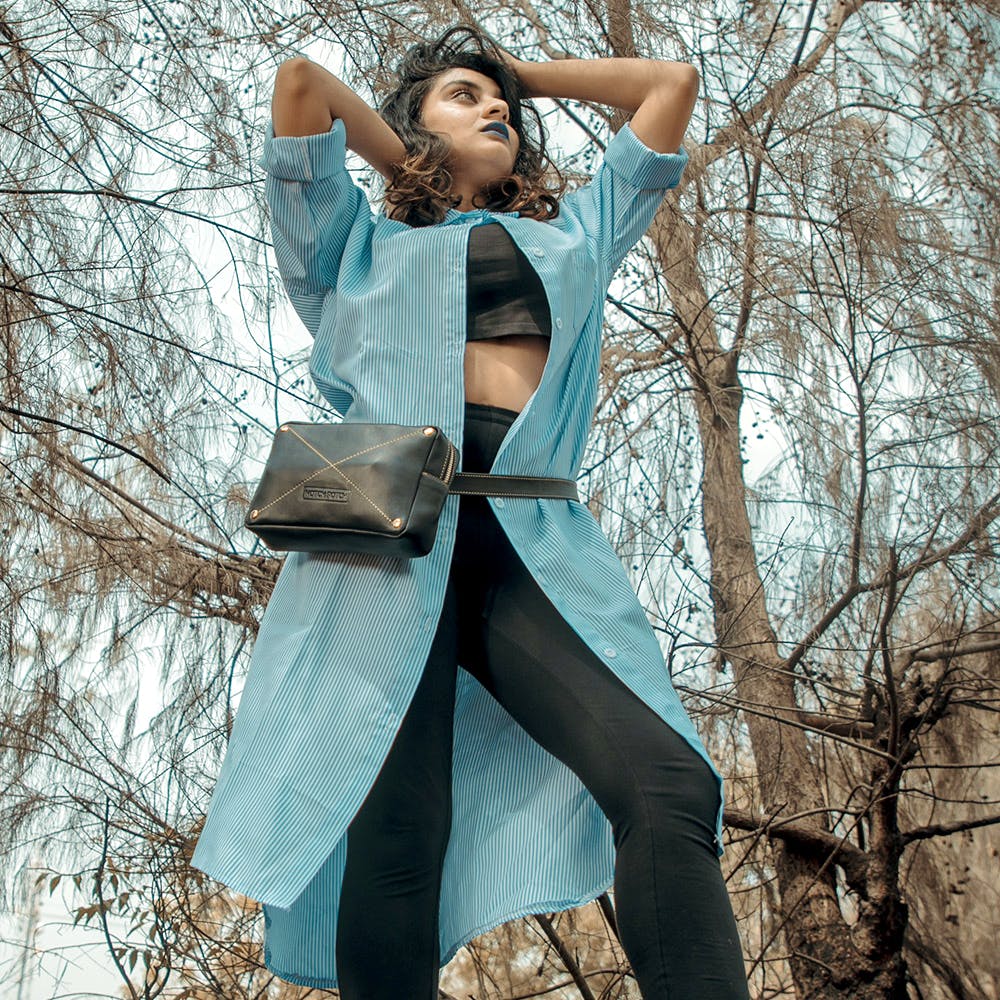 Clutches, Potlis, Totes Or Backpacks! Here's A Quick Guide To Finding The Best Bags In The City
Whether you need a bag to actually carry your essentials, go shopping or use it as an accessory to go with your fancy outfit, here's a quick guide to getting your hands on the best bags in Chennai. Go on, your sac-mate's waiting!

All Things Sundar
With vibrant colours, quirky patterns and prints that beautifully capture the spirit of India, the handbags and totes from All Things Sundar scream boho and chic. The casual appeal of the bags and the budget pricing further make them an enticing shopping option on the list.
Saumya Kilol
Love potli bags? Super trendy and ridiculously cheap (starting just INR 150), Saumya Kilol in Nungambakkam offers some good Rajasthani potlis in an array of colours. Pair these beauties with the lovely kurtas you get in the store and you have your accessorizing game sorted!
Chingaari
A hidden treasure for hand painted bags, Chingaari offers an exciting mix of totes, sling bags, mobile bags, and pouches starting just INR 100. Our personal fave is the mirror work and buddha bags that come with intricately placed sequins and can also make for great gifts.
Bag Mall
Featuring bags made by artisans from around the city, Bag Mall offers some lovely handbags and slings. Their jute bag collection, which has some embroidery and comes with hand-painted designs starts from just INR 150 and can go well with your ethnic outfits.
Rifa Bags
Located in T-Nagar, Rifa Bags is like a mecca for bag lovers. Available in different colours and sizes, you find all kinds of bags here - slings, totes, duffles, clutches, satchels, backpacks for college-goers starting just INR 100. We also loved the simple, hand-painted totes for their functionality as they come with several compartments and can be taken to work or a long day out!
Gurlz Hub
Featuring an alluring mix of backpacks, clutches, handbags, and slings, Gurlz Hub offers the best of Bangkok street shopping all under one roof. The washable backpacks in pastel shades are particularly rad and also come with a year's warranty.
Hotch Potch
Classy, sassy and made with materials all sourced from Chennai, Hotch Potch has fun bags up for grabs. We totally loved the backpacks here that come in quirky prints, geometrical shapes, and colours that pop! Leather bags here totally steal the show and come in varieties like travel pouch, fanny packs, slings, wallets, pouches, laptop bags, handbags. As for the non-leather lovers, you can get bags made of khaki, denim or canvas printed bags.
Neha's Bags
Woven and crafted in luxurious silk, the merch from Neha's Bags is simply classy and comes in varieties like handbags, clutches, potli bags, clutches, totes and more. You can find a bag for every occasion here starting INR 700.

Comments