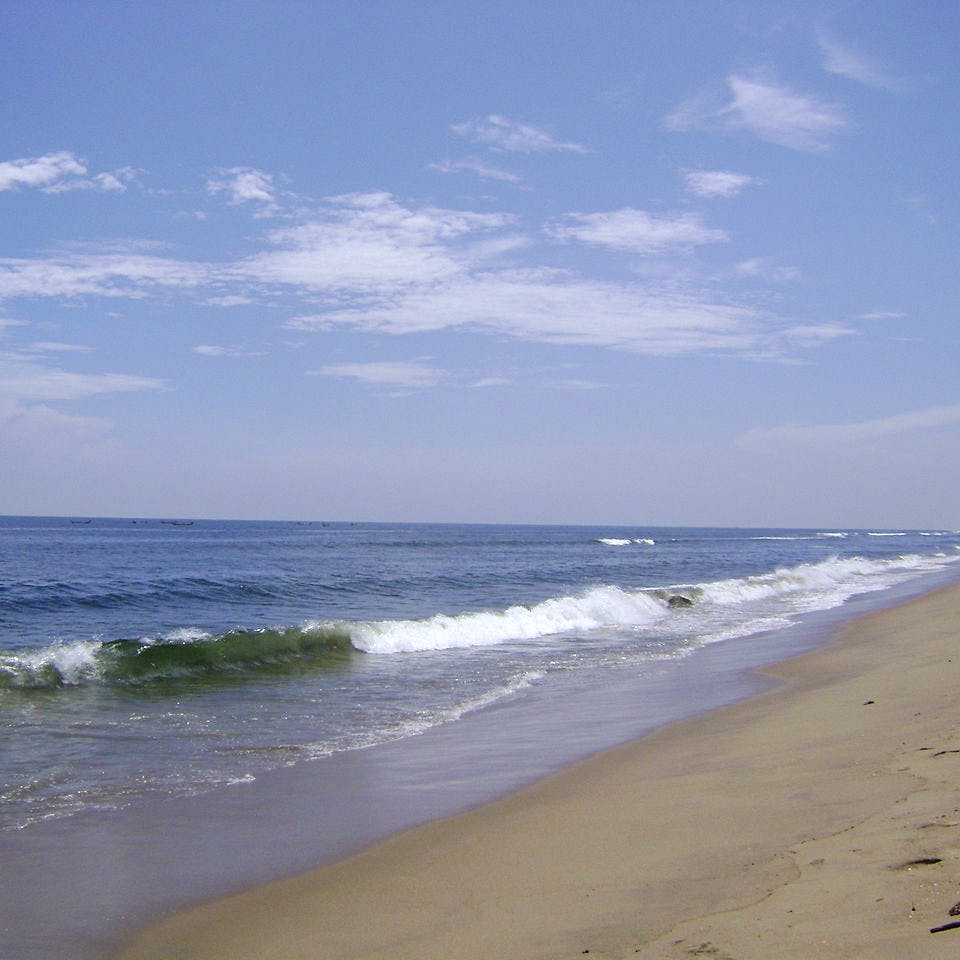 Stroll, Surf Or Drive Down! Do What Your Heart Fancies At These Best Beaches In Chennai
Beach bum or not, every Chennaite takes pride in the lovely beaches spread across the expanse of the city. From midnight drives to playing in the sand, we've all shared a connection with the beaches here in some way. To help you relive those beautiful memories or make new ones (if you aren't doing that already), we've compiled a list of the best beaches in Chennai. Go, have some fun!

Marina Beach
Undoubtedly, a jewel in Chennai's crown, the Marina Beach deserves the top spot on this list. From witnessing the sun disappear into the beautiful Bay of Bengal and walking along the shore to heritage spotting and munching on seafood, Marina invokes nostalgia into every Chennaite and continues to be loved by residents and tourists alike. The Lighthouse also offers some breathtaking views of the city shore and is the perfect spot to spend some time by yourself, breathing fresh air and enjoying the scenic views.

Covelong Beach
A beautiful beach along the Coramandel Coast, Covelong Beach is another popular beach in Chennai. In addition to offering regular chilling scenes, this place also offers the coolest water adventures in the city, particularly surfing. Seafood galore is another highlight of this place, making people come back to it, again and again.

Elliot's Beach
Located south of Marina, Elliot's Beach, better known as Bessy Beach offers many reasons as to why it's loved by so many. Among the cleanest and less-crowded beaches in Chennai, Elliot's Beach is also a cyclist's paradise and is dotted with a slew of eateries and hang out places that spoil you for choice. You can also drive down to Broken Bridge from here where you can witness the most stunning views of the cityscape and a river!
Read more here.
Thiruvanmiyur Beach
One of the quietest beaches in the city, this place is perfect for some alone time. With fresh air blowing in your face and an atmosphere that exudes calmness and peace, you can totally forget all your worries here and just relax! This place also attracts a lot of fitness enthusiasts and is great for walking, running and jogging.

Neelankarai Beach
With beautiful blue water touching your feet as you walk along the shore, Neelankarai Beach makes for a great rejuvenating place. You can also spot some turtles here if you're lucky and watch them in action as they paddle away! A great place to chill alone and even with your folks, this beach is pretty close to Thiruvanmiyur Beach.

Arundale Beach
An extension of Bessy or Elliot's Beach, the calm and quiet you get to witness at Arundale Beach is simply amazing. Not exactly it's official name, the name Arundale Beach comes from one of the roads that lead to this peaceful haven of a beach. Getting there is an adventure in itself as you have to trudge down a rather spooky path, but it's worth it.

Santhome Beach
Frequented mostly by locals to get away from the city noise, Santhome Beach is another beautiful destination you must check into. Unassuming with azure blue waters and a great spot for playing some sports, this place has our heart.

VGP Golden Beach
The main reason we love this beach is because of safe and clean it is. The adventure sports and rides here that can be enjoyed by both kids and adults is another attraction, making it a great staycation spot! You can also explore Paneer Fort and VGP 2000 Millenium Tower here.
East Coast Road Beaches
The East Coast Road is inundated with a slew of private and clean beaches that are well connected by Government buses and can easily be driven down to. Extending up to Mahabalipuram, you can check into any of these for a long drive or a staycation with your folks, thanks to resorts and farmhouses that dot this massive stretch of a road.

Comments