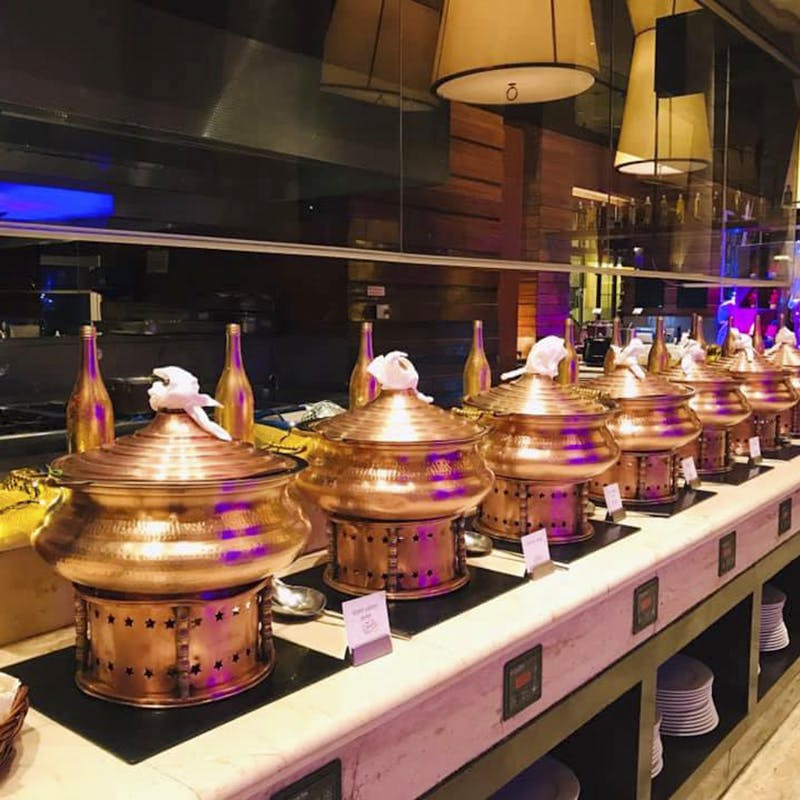 Spicy Sambar, Pizzas & Burritos,There's Space For All Kinds Of Food On Your Plate At These Best Buffets In Chennai
When the waiter/waitress brings out the menu and you wish it were a buffet, welcome to our daily lives. Buffets are just so much better because of the variety and options. Fill yourself up one bite at a time at the best restaurants with buffets in Chennai. Scroll down, read, and go buffet hopping soon!
Annalakshmi
This restaurant which has made a mark in countries like Singapore and Australia has one of the best buffet spreads with South-Indian food. Poriyal, potato fry, kootu (mixed vegetable stew), rice, dollops of ghee and infinite appalams (papad), the buffet is a treat to the senses. They've got North-Indian food items on the buffet as well.

Chap Chay
Known for their incredible variety of Asian food, Chap Chay's buffet spread is the best of all worlds. Choose from an extensive range of veggies and meat and be sure to cherish those tender dumplings, noodles, and soups while you're at it.

Vasco's
Vasco's at Hilton Chennai is a dreamy buffet - you're sure to feel full by just seeing the spread. Expect everything from juicy fruits and veggies to chicken, seafood, crepes, and ice cream. Oh, and don't forget to take a perfect Instagram picture.

Thaligai
Thaligai, a famed restaurant owned by Patappa's (a popular catering agency loved for their food during Margazhi season) offers the whole deal in their buffet. Crispy vada, spicy kozhambu, and payasam (kheer) that tastes like little drops of heaven, this buffet is a must-eat.

Salt
Weird in a sense, as they offer their buffet only on Thursday and Friday, Salt still draws a huge crowd with their yum food. This buffet is perfect for the office-goer to make a stop for lunch and eat like there's no tomorrow. Expect asli Punjabi khaana including a variety of grills, gravies, and biryani. Their Murgh Tangdi Patiala and Rara Ghost Masala are must-try.

Sera
One of Chennai's most-frequented gastro-pubs, Sera draws in crowds for their weekly lunch combos and their weekend buffet. Choose from 23 Spanish-inspired starters, succulent meat & grills, and domestic and international spirits.

The Kitchen
Rustic interiors is not the only thing we love The Kitchen in Teynampet for. If you ever feeling like fuelling up on some seafood on a weekday, head to The Kitchen. Their buffet is piping hot always with their infrared heaters and you can try everything from South-Indian and North-Indian food to Punjabi curries infused with seafood. Their grilled prawns are perfect to pack in a tiffin box…sigh, if only.

Comments