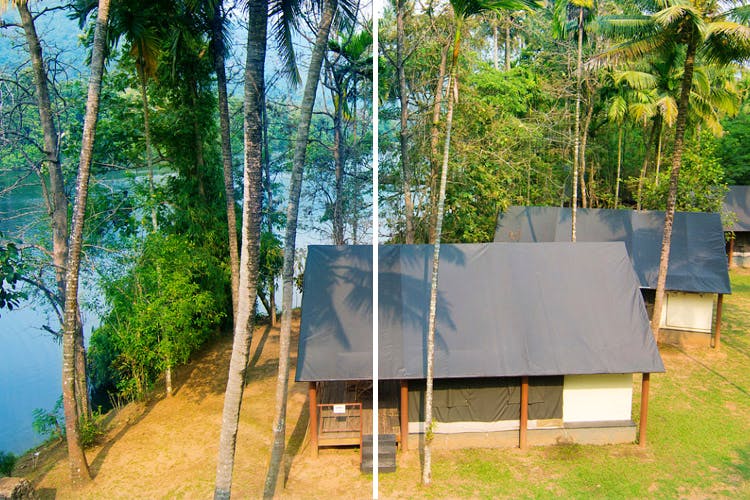 Chennai Peeps, Go Camping In the Hills This Summer At These Hill Stations
The scorching Chennai summers are already here, but so are long weekends! And we know the best camping sites to chill at this summer with your squad. Escape to the hills and camp out amidst lush verdant hills, enjoy the company of fireflies and butterflies, and make the most of the outdoors this summer.
Masinagudi, Tamil Nadu
If you're a wildlife enthusiast and love the idea of camping in the forests, then Masinagudi is the place for you. Camp around the Mudumalai National Park and get a chance to be a part of the tiger reserve, unwind among vast forests and chill amidst clouds. With plenty of wildlife resorts and lodges around, the Tamil Nadu getaway is a delight to drive to.
Araku, Andhra Pradesh
At Araku, you not only get to camp amidst mystic hills, but your camping site might just be few kilometers away from the Vizag coast. Araku known for its caves and breezy beaches is the destination if you're looking for a camping experience this summer, around Andhra Pradesh. Make the most of the Eastern Ghats and light up your nights with a campfire and tribal dances by your tent, organised by local communities. Nature lovers, you also have special guides giving you insights about all the rich flora and fauna around.
Thatekkad, Kerala
Looking for adventure, bird watching, and trekking? Then the Hornbill Camp is for you. This is more than just a pretty sight. The Hornbill organisers have got a whole list of activities arranged for you. Bird watching, kayaking, soft trekking, plantation walks, tribal village visits and more. Looking to do a spot of glamping, then this campsite close to the Periyar River will please you. With luxury tent houses (double fly living tents) that are also air-conditioned, these tents come with comfy beds, en suite showers, hot running water and more.
Ooty, Tamil Nadu
The closest and all-time favourite getaway from Chennai — Ooty offers several camping options amidst tea gardens and it is a breathtaking view totally worth waking up to. The camps offer trekking until the Droog Fort (actually in Coonoor but close to Ooty) and the many surrounding landscapes. We recommend Aventura as a great camping option in Ooty. The tents are pitched on the hills, with lamps illuminating your path to them, from a common area. There are two separate locations for these camps — Tiger Hill, on the eastern side of Ooty, and Fern Hill, the hill which also had the Mysore Maharaja's mansion.
Wayanad, Kerala
A camping wish list is never complete without a weekend at Wayanad. Loaded with cycling tours and cave expeditions, there a whole bunch of camping packages to choose from, from this district. From night camps at Bansurian's hilly forests to camping inside some of Wayanad's most enchanting caves, camping weekends here are bustling with energy.
Valparai
One of the underrated hill stations, Valparai is straight out of Instagram. With lush green forest, cool hillocks, and pristine waterfalls and streams, Valparai is for those who want to be one with nature. You can camp on tea estates, hilltops, and amidst jungles! While you're there, check into this gorgeous bungalow.

Yercaud
Located in Salem, Yercaud is almost 5000km above sea level, which means you can breathe fresh air and snuggle in the cold. With awesome hiking trails and birdwatching spots, Yercaud should be on your hill station bucket list. While in Yercaud, don't forget to check into these charming homestays!
Yelagiri
Yelagiri adds to the list of lesser-known hill stations, but the vantage points and views are epic. You can camp at various spots including Yelagiri National Park. There are a number of lakes with boating and kayaking options as well.
Tharangambadi
Located along the Chennai-Trichy highway, Tharangambadi is perfect for camping on the beach. Known as the "Land of singing waves", camping here means it's just you, the waves, and the stars! You can make it a road trip and drive down to the camping spots.
Comments