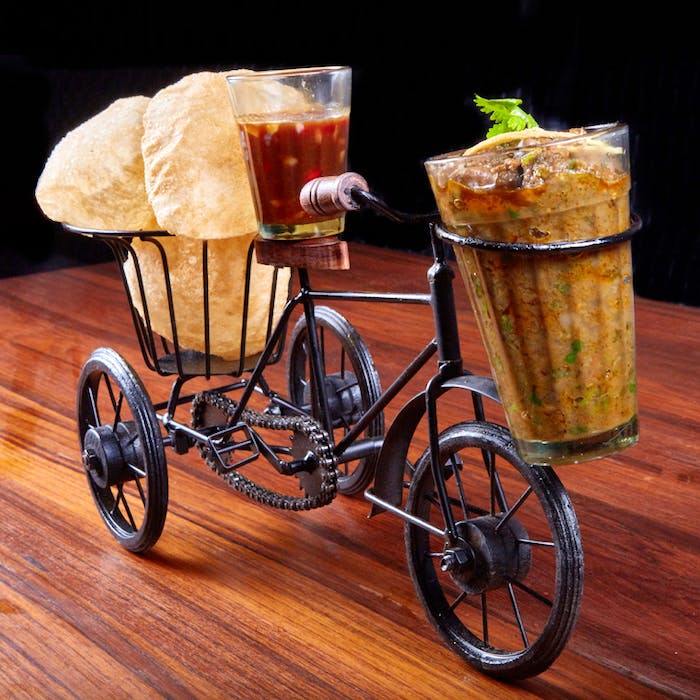 Amristari Delight That Is Loved By Everyone. Yes! We're Talking About The Best Chole Bhature In Chennai
Looking to gorge on a nice plate of chole bhature? Then read on. Because we have compiled a list of places that we think serve the best chole bhature in Chennai. Take your pick or try them all.
Cream Center
Serving one massive bhatura with perfectly seasoned Amritsari chole and a special vegetable pickle, the chole bhature here is one of the most hot-selling dishes. Priced at INR 388, these are available throughout the day.

Dwarka
In addition to serving two, piping hot bhatures with a specially prepared channa masala, Dwarka's chole bhature also come with mirchi bhajji and raw onions. Priced at INR 195, they also give you the option to choose from a variety of bhatures - cheese, chilli, paneer, and wheat bhature.
Shree Mithai
One of the most popular dishes on the menu, the chole bhature at Shree Mithai are a must try. Served with one huge bhatura, tangy channa masala, fried chilli and onions, this dish is priced at just INR 95 and can easily make for a full meal.
Desi Klub
Known for their fancy presentations, the chole bhature at Desi Klub is a delight for both your taste buds and to your eyes. While the channa masala is served in cutting glass, the bhatures come in a cone, both of which come plated on a quirky tricycle. They also served a mouth-watering Amritsari chutney that's a perfect balance of sweet and spicy. Priced at INR 289, this dish is available throughout the day.
Shubh
A popular North Indian restaurant, Shubh has been attracting a lot of customers for its chola bhature. Priced at INR 120, these come with special dry aloo masala and masala mirchi.
Bhangra Punjabi Dhaba
Boasting of a kitchen run by apparently sixteen chefs, straight from Punjab, Bhangra Punjabi Dhaba has quite a fan following for its chole bhature. Served on a massive thali, the chole bhature here come with fried green chili, raw masala onions, and tomatoes. They also serve freshly churned mint chutney and kulcha chutney that is a mix of ginger, tamarind, green chilli, and honey along with a pachranga acchar (a pickle made of 5 veggies) Priced at INR 140, the chola bhatura here is available from 12 pm to 12 am.
Comments