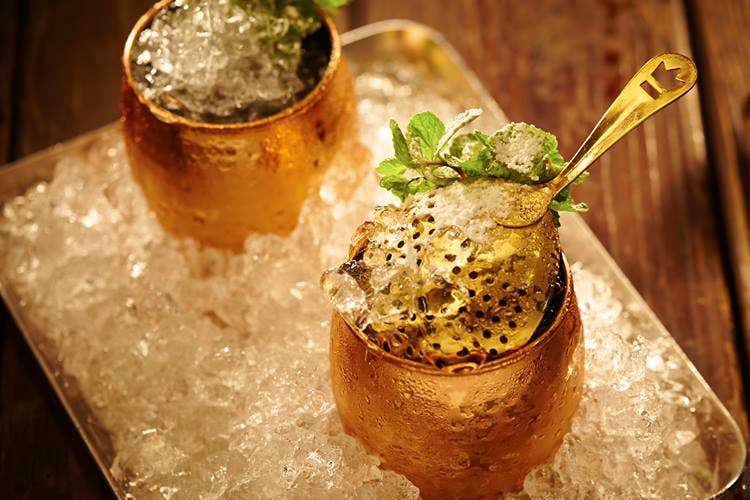 Adult Oreo Shakes To Cotton Candy Shots, These City Cocktail Spots Are Going All Out
Chennai might not have breweries and wine bars on every street, but the city sure knows how to party when they have to. So next time your friends want to head out for a drink, visit these spots for great cocktails.
Bay 146
A list of the best cocktails in Chennai wouldn't be complete without a mention of Savera Hotel's Bay 146. Why, you ask? Because the bar got their name thanks to their menu boasting of 146 cocktails! They've got the classics, they've also got some in-house creations as well as cocktails you've heard of, but never really seen before. Like the Malinoski, our recommendation for the evening. Made with white rum, watermelon and guava leaves, this is most definitely the refreshing drink you need after a long day.
Radio Room
You're definitely missing out if you haven't visited this Santhome restopub yet, because besides delicious cocktails, they play classic rock all night long. And the ambience is classy too so if you love it old-school Radio Room is a great place to unwind.
Now, their menu is very inviting so it's hard to pick a cocktail to recommend but we've got two. First up, the B&B (which is bacon washed bourbon, holy smokes!) and the other is Melon & Cheese (a combination of tequila, white wine, watermelon, feta and lime). Absolutely must try!
Sera – The Tapas Bar & Restaurant
Another bar with a new name, but still the same old familiar place. Which is why you're not going to have any trouble picking your favourites from the menu. While we'd always settle for a round of beers or wine with our tapas, for the adventurous few, give the Lychee Martini a shot – Soho Lychee Liqueur, Vodka and Lychee juice all mixed together into a beautiful glass. Delish!
Ink 303
This Nungambakkam restobar not only has a long cocktail menu, but their food is also quite interesting. Back to their cocktail menu, you can choose from Coffee, Vodka, Tequila, Gin, Whisky, Brandy or Rum based cocktails. Phew, we weren't kidding. But we're going to recommend something classic like the Mint Julep — made with bourbon, water, fresh mint and crushed ice. It's refreshing and absolutely delicious, even for those who don't like bourbon.
Big Bang Theory
Another Chennai staple, BBT is known for its karaoke nights, but also their great drinks and friendly bartenders. It's one of the most laidback places where everybody can have a really good time and you can too, once you pick your poison for the evening. But what caught our eye was the Adult Oreo Shake. Everyone likes an Oreo Shake, but add a shot of vodka and you're going to absolutely love it. Chocolate sauce, ice cream and Oreo cookies make it the perfect dessert drink, or just the only drink you have all night! Go on, take a sip.
Comments