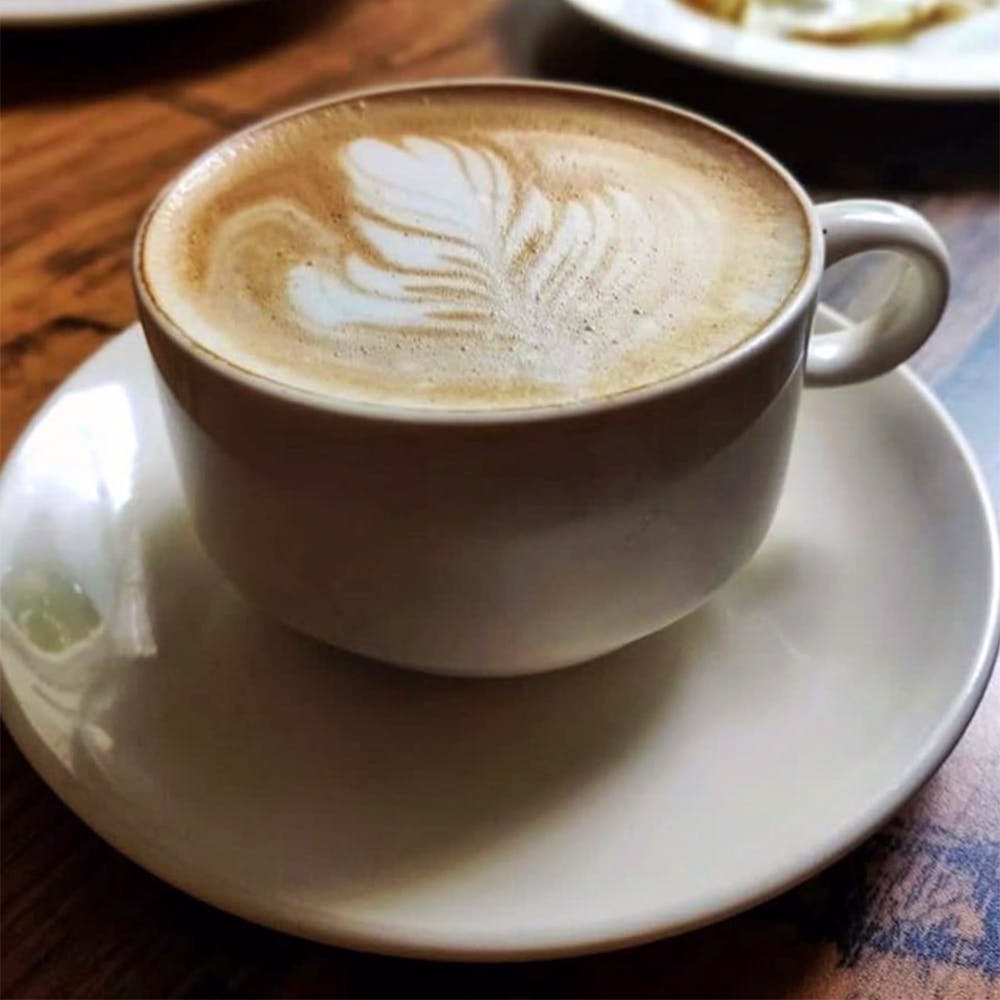 Want Some Cuppa Love? Wake Up & Smell The Coffee At These Best Coffee Places In Chennai
Filter kaapi, expressos, iced coffee, artisans coffee, if you down every one of these cups of coffee, you're a caffeine lover (or addict). If you can't function without your coffee high, you must check into these places which have the best coffee in Chennai. Now, read as you sip on that coffee and thank us later.

Madras Coffee House
The next-door-neighbour coffee shop, Madras Coffee House has various stalls around the city. If you're looking for a quick cup of coffee on-the-go, this is perfect. Their traditional filter kaapi with steel tumbler and davara is a must-have to shake off those Monday blues.
Click here to see the best places with filter kaapi in Chennai.
The Brew Room
This list of best coffee places in Chennai is incomplete without The Brew Room. Their crafted coffees are everything, and every coffee lover has to experience them. Choose from black coffee, cold drip, and a matcha latte.
Sathyam Cinemas
OK, the cold coffee at Sathyam Cinemas is divine - it's the perfect mix of coffee and chocolate milk and is sure to get you addicted in one go. Most of us go to Sathyam Cinemas for the cold coffee!

Cafe Mercara Express
One of the best coffee places, Cafe Mercara Express has a great collection of expressos and latte. The decor adds to experience and this cafe is one of the best in the city.

Writer's Cafe
If you're looking for a good cafe to get coffee, head to Writer's Cafe. The bookish vibes and coffees like Americano, Cafe Mocha, and Ice Filter Coffee are sure to give you a coffee high.

Coffee Central
A cafe with great coffee, Cafe Central has Layered Mocha - hot and cold expresso layers with chocolate sauce, ice cream, and cold coffee. Try their coffee-infused desserts if you dare.

The Coffee Bean & Tea Leaf
If you're looking for the best coffee in Chennai, hit up this cafe. They've got everything from Caramel Macchiato and Double Chocolate Latte to Cinnamon and Hazelnut coffee.

The English Tearoom
The English Tearoom is known for its tea, but the cafe also has great coffee. Choose from frappes and cappuccino which are sure to wake you up and don't forget to try the Iced Hazelnut Mocha.

Craveyard Cafe
Coffee cravers, down a cup of Irish coffee at Craveyard Cafe. Not a huge fan of Irish coffee? Try their collection of black coffees and cold coffees and you won't be disappointed.
Not a coffee person? Get your Chai high in the best places for tea in Chennai.
Ask Aasha a question