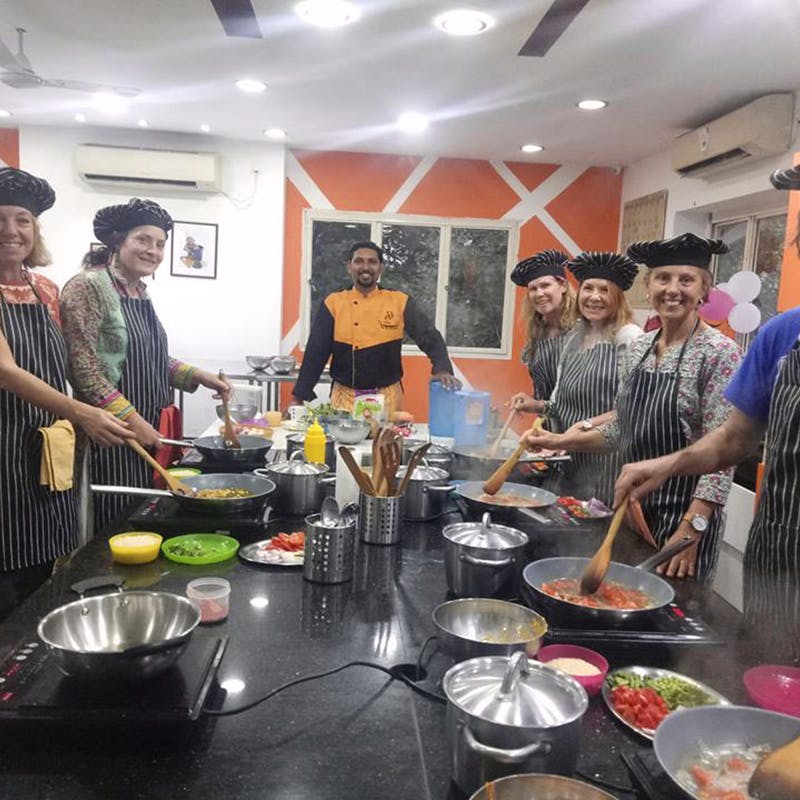 From Personalized Training To Interactive Group Learning, Here's A List Of The Best Cooking Classes In Chennai
Want to learn cooking? Looking to polish up on your culinary skills? As always, we've got you covered. Here's a list of the best cooking classes in Chennai using which you can totally nail your culinary game. Go on now, get those hands dirty!
Sam's Culinary Art Class Of Cooking And Baking
Whether it is North Indian, South Indian or Continental, Sam's Culinary Art Class of cooking and baking can help you master any cuisine. With well-rounded cooking classes involving both theory and practical application, you can avail to their classes throughout the week. They also have numerous baking workshops spread across beginners and advanced level.
Aysha Cookery Classes
If non-vegetarian dishes are what you're looking to learn, then Aysha Cookery classes could just be the place for you. From appetizers to delicious beverages, seafood, and baked items, they teach you everything. Conducted twice every week, each class covers a four-course menu, with materials provided for by the cooking class. You also get to taste the samples and take home recipe copies for your reference.
Reema's Swad Cooking Classes
Specializing in teaching only vegetarian dishes, Reema's cooking classes has regular sessions for different kinds of cuisines. Their baking courses are also very popular, involving apparently super delish eggless recipes for various baked items such as photocakes, chocolava cakes, brownies and more.
Foodology
Known for their highly interactive and hands-on learning cooking classes, Foodology offers both group and one-on-one learning sessions. With their cook and dine concept, you can totally learn how to make a full-fledge menu from scratch and gorge on it too.
Kitchen E Lazeez
With scrumptious dishes taught every Saturday, you can add variety to your culinary learning experience here. Offering a delectable spread of both vegetarian and non-vegetarian dishes, they conduct detailed demonstrations using which you can easily recreate the recipes at your place.
Mamta Creations
Offering detailed courses for Italian, Mexican, Chinese and Indian dishes, Mamta Creations is quite popular among the vegetarians. With their group learning atmosphere, you get to learn and interact with multiple cooking enthusiasts and get hands-on training from the chef.
Cook With SundariKrishna
Offering personalized cooking classes, SundariKrishna can help you get a thorough understanding of North Indian, South Indian, Thai and even Arabic dishes. Using authentic ingredients that are sourced both locally and from across the country, you get to learn about and recreate original dishes at your own convenience. Read more about it here.
Think we missed out something? Let us know in the comments below.
Comments