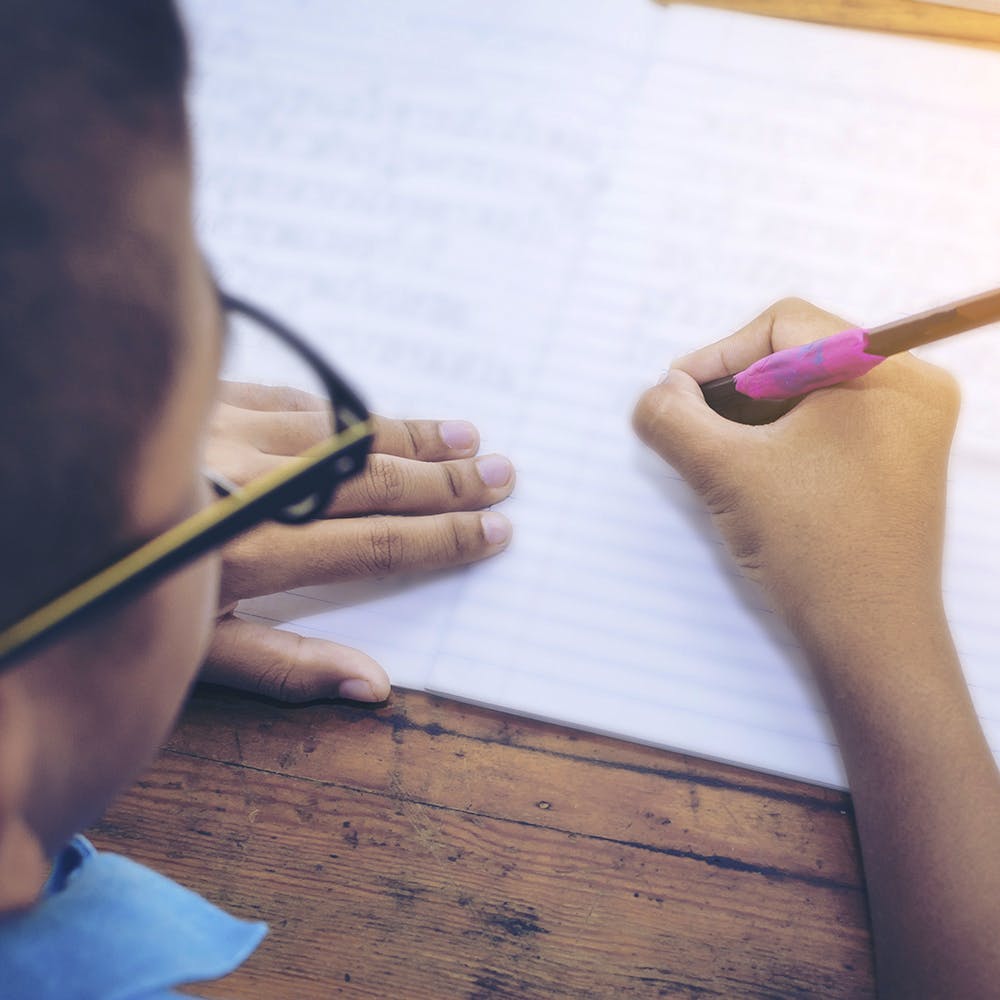 You Little Kid Could Become The Next JK Rowling With These Best Creative Writing Classes in Chennai
C.S Lewis once said that you can make anything by writing. Don't we all want to go back to our childhood and have that freedom of random creative bursts? You could come up with the entire fantastical world without even having to mindmap or put thought into it. While you can't physically go back, you sure can give a direction to your kids' creativity. Add that skill to your child's imagination with the best creative writing classes in Chennai.
British Council
The British Council hosts English workshops and classes for kids aged 7-17. They have different batches for 7-10-year-olds, 11-14-year-olds and 15-17-year-olds These workshops include reading, writing and listening. With that, they will teach you the art of scriptwriting, character making and plot development. All you have to do is book a consultation with one of their counsellors who will take a speaking test for your kid before assigning them a course for the same. Registration charges will be INR 700.
World Storytelling Institute
Started by Eric Miller who has a PhD in folklore from New York University, World Storytelling Institute hosts workshops and events year-round for children to hone their creative skills. They use stories, poetry and plays to develop your child's' skills through storytelling and theatre. Your kid will be finally able to put those chocolates and monkeys together to make an eloquent and catchy story just like Roald Dahl did. Courses start at INR 500.
Chennai Writers Circle
Started as a community of fiction writers, Chennai Writers Circle is made for budding novelists and writers. Although they host classes and workshops year-round for adults in different genres of writing, they have kids' workshops as well. They prepare your child in different kinds of writing through intensive picture book exercises as well as through classical novel analysis. With their focus on narrative non-fiction and fiction writing, your kid will be learning to write out of the box stories while thinking out of the box ideas. Courses start from about INR 500.
SIP Academy
SIP Academy focuses on the overall mental development of your kid with life skills, art, English and phonics. With their creative writing programs across schools in Chennai along with their independent classes, your kids will get a chance to work on their vocal skills, theatrical skills, speaking skills as well as reading skills which are all the more valuable to writing. Their tests and activities assure that your kid' articulation, vocabulary and attentiveness to details improves. Their small batches of twelve allow for proper teacher and student interaction. Prices start at INR 1000.
Phonics Power
Phonics Power uses jolly phonics technique to give your kid a multisensory guide to learning to understand, read, speak and write English. They have courses open for children between the age of 6 to 14 years. Their creative writing courses work on the basis of what you see, feel, taste and hear. Their programs involve colour coding techniques to make learning grammar fun. To enter a course, your child has to undergo a reading and listening exam that will help them secure a place for your child into an appropriate level of course.
Dhrona India Academy
Dhrona India Academy offers activities and classes that are required to hone the physical and mental growth of your kid. Their course includes both Hindi as well as English creative writing. Along with writing, their process includes the development of reading and speaking skills. They focus on activity-based learning through audio-visuals, outdoor trips, storytelling sessions, puppet shows and the performance of skits and stage shows which gives a platform to generate a variety of ideas through different mediums. They also have an exclusive library for kids which will serve as a home to ideating the craziest of ideas!
Hansel And Gretel Children Playhouse
More than the story of Romeo and Juliet, everyone probably remembers Romeo and Juliet as characters. With Hansel and Gretel playhouse, your child can learn to develop their own characters while writing their stories. They conduct these creative writing classes in the form of summer camps and workshops where you can enrol your kid. They focus on theatrics and storytelling in front of an audience to get a better guide at understanding their own ideas along with various group activities. The prices for camp start at INR 1000.
If you think we have missed out on any courses, then do mention them in the comments below.
Comments