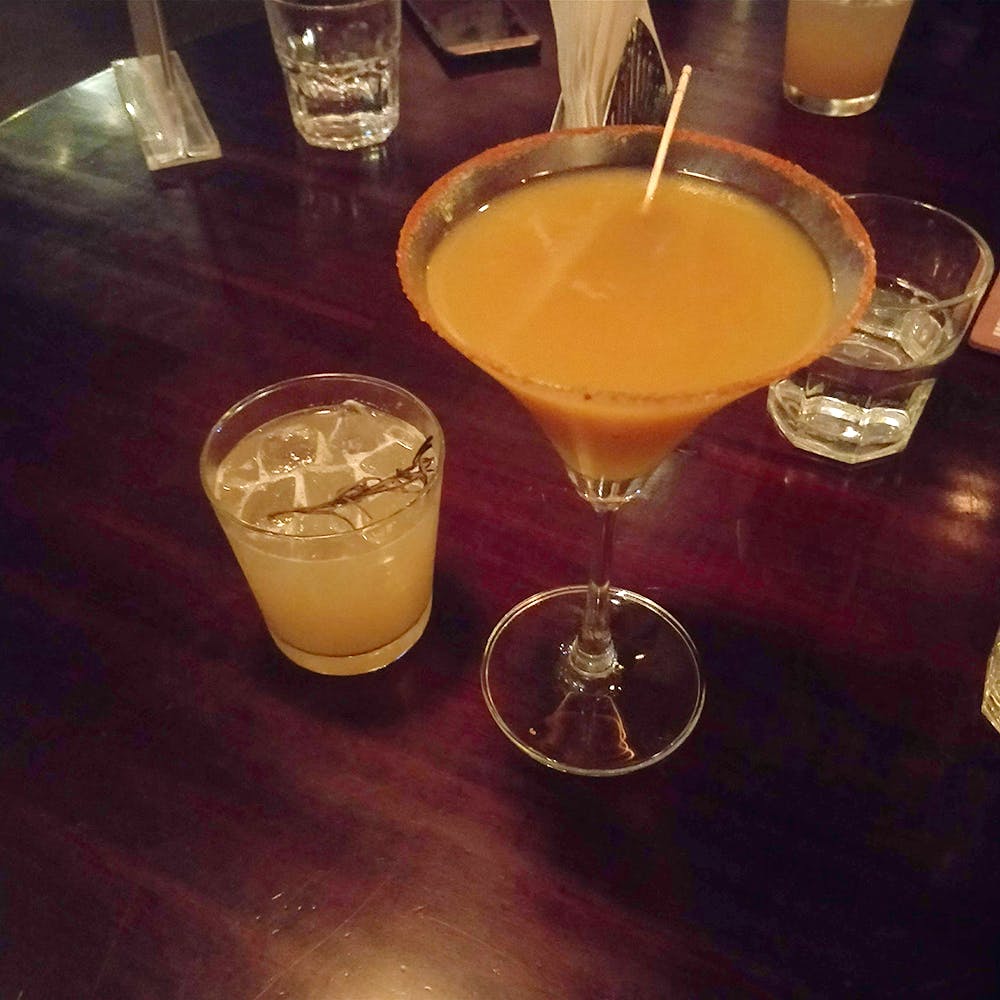 From Monday To Sunday, Here's Your Ultimate Guide To Happy Hours & Where To Drink Cheap (And Free)
Want to know the best places to drink, happy hours and super budget prices? You're going to love us because we've compiled this list of the best happy hours, offers, discounts, and drinking deals offered by bars around the city. From Monday right till Sunday, here are the best drinking deals you shouldn't miss out on. (Thank you, next.) But, before that let's get some terms right. B1G1 (Buy one get one free).

Monday
Hoppipola: Known for their INR 99 drinks, Hoppipola is loved for their Buy 1 Get 1 free offer on Mondays.
Thirsty Crow: 40 per cent off on domestic liquor bottles
Velveteen Rabbit: Buy 1 Get 1 free
Tuesday
Take 2: Get domestic spirits (small) at INR 111
The Vault: Get domestic liquor at INR 99
Velveteen Rabbit: Two free glasses of wine (white or red)
Glee: 2+1 on domestic liquor and beer from 6pm
Hoppipola: Buy 1 Get 1 free
Wednesday
Thirsty Crow: Complimentary unlimited shooters and cocktails for ladies from 6pm to 10pm
The Vault: All drinks for INR 199, yay!
Glee: 1+1 on domestic drinks
BOATS: 1+1 on domestic liquor and dot beer (Kingfisher and British Empire) from 12pm to 10pm
Thursday
Take 2: All domestic spirits (small) for INR 111
The Vault: Buy 1 Get 1 free
Glee: 2+1 on domestic drinks
Friday
The Vault: All drinks and starters for INR 111
Glee: 2+1 on domestic drinks
Weekends
Velveteen Rabbit: Unlimited alcohol brunch on Sunday from 12pm to 6:30pm
The Vault: All drinks and starters for INR 111 on Saturday and all domestic drinks for INR 81 on Sundays
Glee: 20 per cent discount on bottles
Bay 146: Unlimited alcohol brunch on Sundays from 12pm to 3:30pm
BOATS: Unlimited food and drinks on Sunday brunch for INR 1,000 from 12pm to 3pm
Every Day
BFF: 2+1 on domestic spirits from 12pm to 7:30pm and Kingfisher Combo (INR 899 for 3 pints + one big slice for pizza
Velveteen Rabbit: Get 4 domestic beers at INR 686 from Monday to Saturday
Thirsty Crow: Buy 1 Get 1 Free on German beer (except Wednesdays)
Sera: Buy 1 Get 1 Free on cocktails from a special menu from 4pm to 7pm (except Sundays)
Watson's: 1+1 on domestic drinks from 12pm to pm from Monday to Friday
Radio Room: For INR 500 get 2 cocktails until 10pm from Sunday to Thursday
Ask Aasha a question