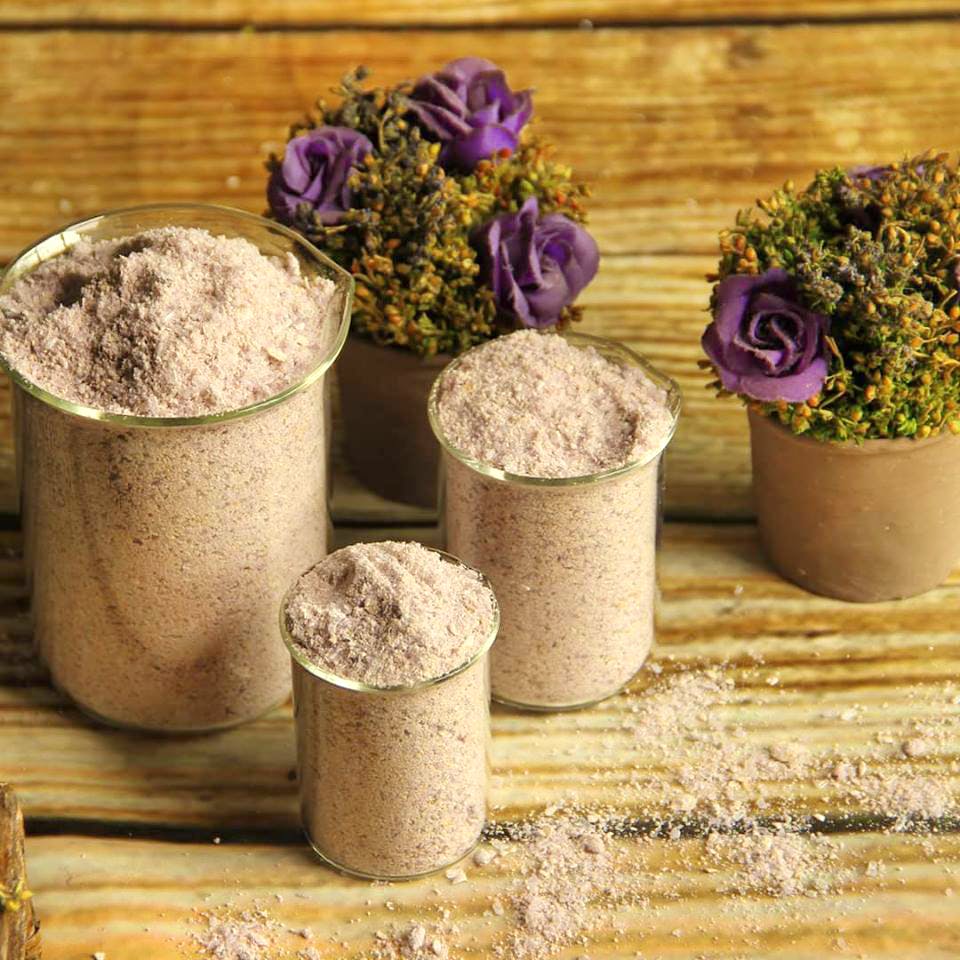 #PlasticBan: Say Goodbye To Plastics Packets & Sachets! Switch To These 12 Eco-Friendly Body Products ASAP
Just weeks after the ban of single-use plastic, the Tamil Nadu government has proposed to ban multilayered plastic such as the ones on biscuit packets, shampoos, and creams. Not just that, but several companies have been issued notices saying they can't market their products packaged in plastic. If you thought this is harsh, the companies are also supposed to collect and dispose of the packaging material!
If you're glad about our Chennai going green (and clean) but low-key freaking out about it, we've got you covered. Here are all-natural, eco-friendly body products you can switch to.
Sugar Myy Love
To keep that pout on point and your eyebrows on fleek, hoard up on handmade scrubs and balms by Sugar Myy Love. Their lip scrub and Red Wine soap are big sellers, and they are known for their exfoliating Dead Sea face mask. Velvety soft skin without harming the environment? Aye, aye!
Read more here.
Bottled Bliss
Bottled Bliss uses garden and kitchen ingredients and packages their products in glass. Their products are unisex and include ingredients like coffee, green tea, rice & gram flour, oatmeal, hibiscus petals, curry leaves, and aloe vera. You can choose from 70 products - floral fantasy soaps, green tea basil cleanser, and peppermint scrub, to name a few. These are priced from INR 50, yay!
Read more here.

Four Seasons
Organic soaps, aromatic scents, and oh, bath bombs! Four Seasons has artisanal soaps, foot soaks, and bath bombs in floral and herbal flavours. Some of their sought-after flavours include vanilla beans, ground coffee, and sandalwood. Their rainbow soap is our fave!
Read more here.

Fruits & Herbs
The nude colours and pastel shades these soaps come in are drool-worthy. Try their Palm Wave with tea tree and Bergamot essential oils or their Mint Cooler with peppermint. And they're priced from just INR 90. They've got organic hair oils with neem, amla, and henna extracts, too. Their Snow Souffle and Strawberry Souffle Body Butters are becoming everyone's favourite.
Read more here.

Vilvah
When Phoebe wrote the song Lather, Rinse, Repeat, she knew what she was talking about. Vilvah's soaps with goat milk essentials will make your showers longer. They've got body washes, moisturisers, lip balms, toners, body butter, face masks, and deodorants starting INR 200.
Read more here.

RawEarth
Ditch the creams in plastic sachets and try the face and body creams which have rich ingredients like avocado and mango. RawEarth also has face and body scrubs in fun combinations – nutmeg and basil, beetroot and strawberry, and even Brazilian orange clay. These products are cruelty-free and vegan.
Read more here.

Bubble Boat
This brand takes a detour from new trends and goes back to traditional recipes. Try their Nalangu Maavu soap to ease your acne and exfoliate your skin. They've also got soaps in neem, honey, and shea butter.
Read more here.

Amara By Aysha
If you're not already floored by the names of these products - Unicorn Champagne, Moroccon Ocean Breeze, Sweet Orange & Cinnamon - it's time to try them out. Try their face masks, lip balms, facial scrubs and bars, and lip scrubs to see which works best for you. The shades these soaps come in makes us go Joey and say How You Doin'?
Read more here.

Bare Necessities
Bare Necessities has a wide-range of body products which will leave you confused (in a good way!). Their spa bars (soap bars) come in flavours such as basil-rosemary, orange-cinnamon, and turmeric among others. They've also got dry shampoo, makeup remover, and face wash. You can order from their website and brace yourself for the soapy goodness.
Read more here.

Sugar Plum
Another brand which uses goat milk in their body products, Sugar Plum's merch includes soaps, body butters, bath bombs, and balms priced from INR 100. The soaps come in charcoal, fruit, saffron, rose, sandalwood & turmeric. Good luck with resisting the urge to bite into these soaps.
Read more here.

Skinsense
Skinsense's motto - if it's not good enough to eat, it's not good enough for your skin - is winning us over. Choose from their traditional cold-processed soaps, face cleaners, face packs, lip butter, moisturisers, deodorants, body scrubs, dusting powders, and foot care. For those with sensitive skin prone to irritation, they've got Chamomile and Lavender Cleanser.
Read more here.

Everwards India
Making zero-waste and eco-friendly products both fun and easily accessible, this brand is making waves in the city. They've got travel soaps (coffee & cinnamon, geranium, vanilla, lemongrass), lip balm, dry shampoo, bath salts, and coffee scrubs starting INR 99. These apparently have anti-ageing properties too, and are super compact and repurposed. Oh, and they also have bamboo toothbrush, steel straw, up-cycled hairbands.
Read more here.
Comments