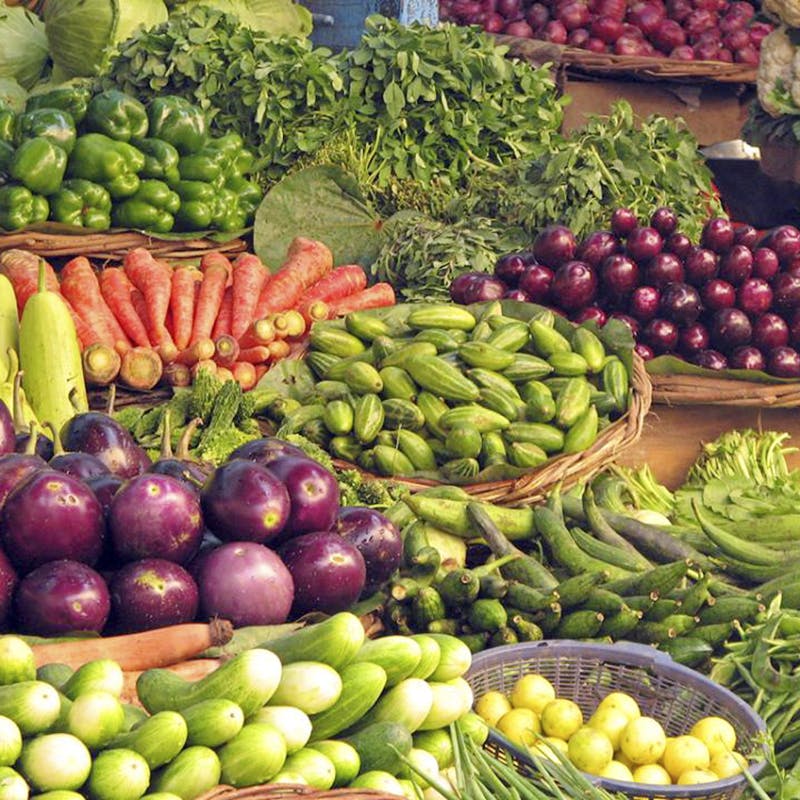 Get Your Fix Of Fruits, Veggies & Herbs At The Best Farmers Markets In Chennai
With most of us shifting to organic food and produce, it's pretty hard to find markets to buy organic fruits and veggies at budget prices. We've compiled a list of the best farmers markets in the city, where you can get your share of fresh supplies every day!

Organic Shandy
This farmers market in Alwarpet is known for their juicy and fresh fruits. Their produce is sourced from farmers across Tamil Nadu, and if you get there at around 8am you can pick from the best fruits and veggies. You can find only seasonal fruits and vegetables here.

ReStore
Located in Kotivakkam, ReStore is a great place to hoard up on fruits and veggies from organic farmers. They've got organic grains, millets, flours, oils, spices, and dry fruits too.

Organic Farmers Market
Located in Adyar, Organic Farmers Market is an initiative by organic farmers to promote the purchase of organic produce. You can buy rice, pulses, spices, and fruits and vegetables such as broccoli, pineapple, and fresh herbs.

The Millet Store
The Millet Store in KK Nagar is all about organic stuff and their farmers market is famed for their grains, natural sweeteners, and dry foods. Their produce has no chemicals and they've got a variety of millets and pulses to choose from.

S2 Organics
Located in Nanganallur, S2 Organics is a small but great farmers market. They are known for their vegetables and for having a versatile collection - for carrots they've got different types (red, orange, etc). You can buy flax seeds, chia seeds, and other supplements here.

Comments