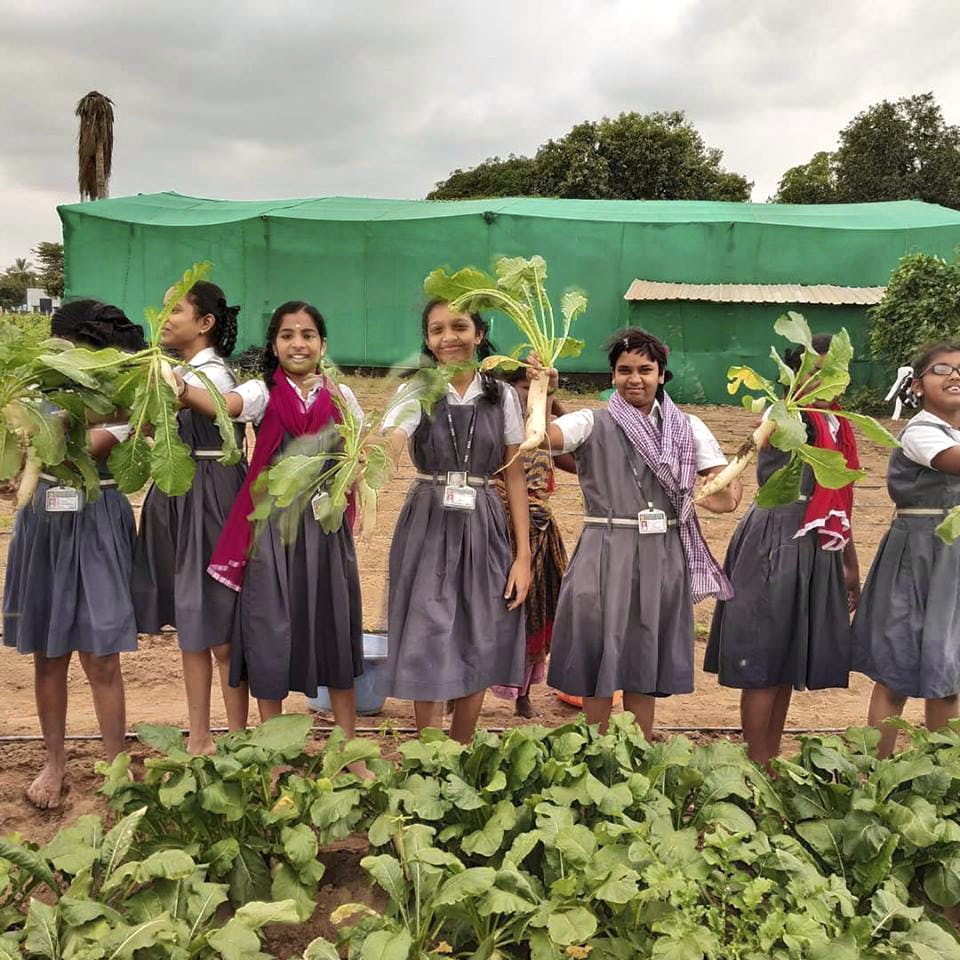 A Farmer's Day Out - Visit These Farms In Chennai For A Refreshing Getaway
A getaway from the city lights straight into the lap of nature? Hell yes! If you are looking for a refreshing getaway then we have curated a list of the best farms to visit in Chennai where you will not only get to experience the farm life but also get an insight to the growth of products and dairy and the hard work of people behind it. Revive Farmville into your real life!
The Farm
The Farm in Semmanchery village was started in 1974 and now is an organic farm with organic fruits and vegetable gardens, poultry, cattle, dairy production and horses. The Farm has a restaurant in the middle of its plantations and offers its guests walking tours across its acres of land. It also organises school and college visits for people to understand the start of organic farming. Guests are allowed to pet and feed animals, go on horse rides as well as have the chance to try making pizza in their restaurant! The walk typically lasts for 20-30 minutes and has no entry fee. A peaceful all around experience, isn't it?
SK Organic Farm
Located in Ambattur, SK Organic Farms deals with organic growth of fruits, vegetables and manure production. They also help farmers develop farming tools, seaweed products and have a nursery for herbal sapling growth. The farm products are sold at their organic store and as well as website. They conduct educational tours for individuals and groups to learn traditional ways of organic farming where they teach garden maintenance, transplantation, potting seed, sapling growth, composting and much more. Per head walk in is INR 200 for adults and INR 150 for children below 6.
Hanu Reddy Raghava Farm
Hanu Reddy Raghava Farms in Othivakam specialise in their mangoes and are a treat to visit in the summer months. Extending their farming knowledge to the public, they also conduct tours around their farms to teach people the art of organic farming and fruit picking. The best yet is there annual mango festival which encourages people to join them for the best of seasonal mango picking, growth and development. Not only will you get to experience the farm life and interact with the farmers, but the fruity aroma of the place also makes it even more delightful! You can even stay a day and be treated with the freshest of breakfast.
Farm Guru
In Arthur Village, only 25kms away from Chennai stands Farm Guru which was conceptualised by people for their love of fresh food and breathable land. Conducting tours across their lands, Farm Guru takes its guests across vast paddy field teaching them about crop rotation, intercropping and transplantation. You will delightfully start your day with fresh coconut water which they bring down right in front of you from their coconut trees. There is also a relaxing yoga session conducted under mango trees for you to meditate and breathe in the pollution free air. The best yet is that you will be cooking your lunch meal with fresh ingredients you have picked. You do yours!
Aavin Dairy Farm
Aanvin Dairy Farm is located in Selaivayal and is one of the largest milk manufacturers in Chennai. They deal with fresh milk and other dairy confectionaries. The factory is present in Ambattur and they would be more than happy to do a tour on request! A freshening early morning walk hearing the mooing of the cattle is a dream come true especially for city buffs like us. They will take you on a walk across their farm showing you from where milk is sourced and how it is processed in their factory in Ambattur. They have different types of milk - pasteurised, toned, full cream, double cream and standardised. You will get to taste the freshest of them! They also recycle their plant water and reuse it for soap making in their plants.
Something so simple as farm life is the breath of fresh air we all could do with. If you think we have missed out on any then do write to us in the comments below.
Comments