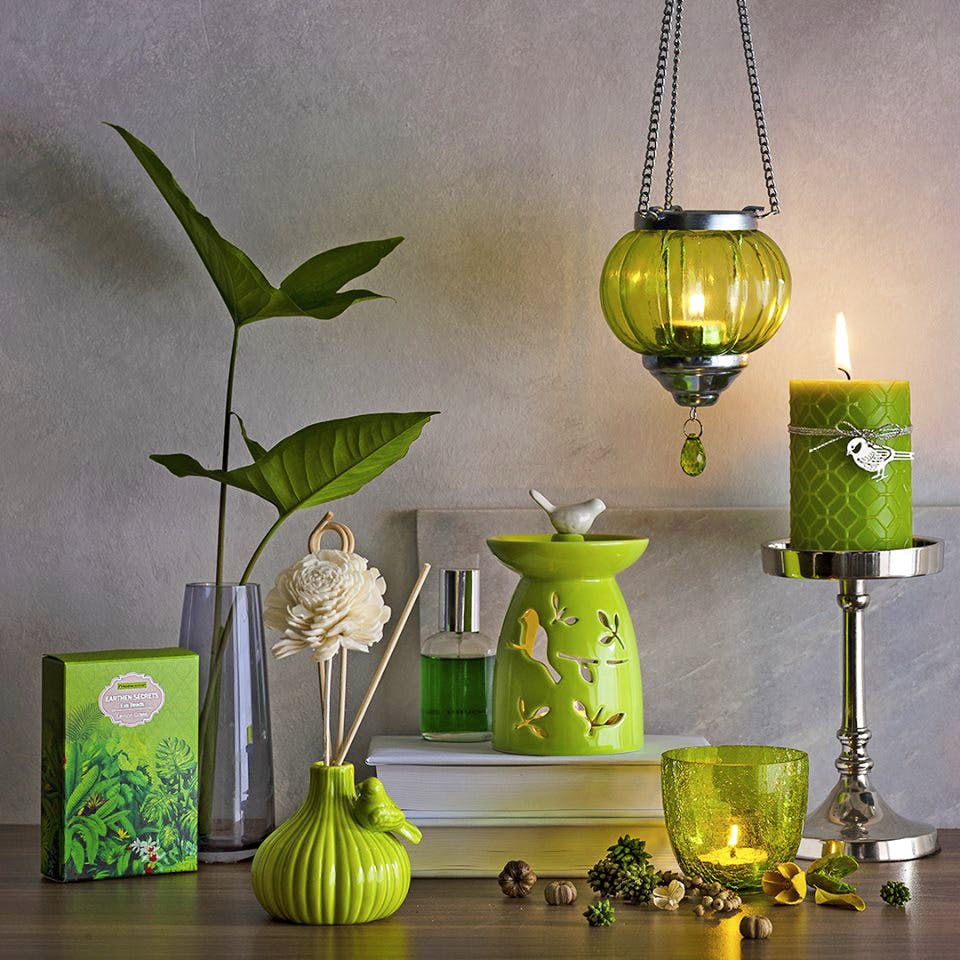 Jazz Up Your Space, Pinterest Style With The Best Home Decor Stores In Chennai
Looking for rustic mugs and razais for your traditionally done up space? Or something more modern with luxurious, metallic accents, 3-D wall art, and contemporary accent furniture? Get creative and bookmark these stores when you're in the mood for some decorating. Go on now. Turn your house into a home with the help of these home décor stores in the city.
Kalpa Druma
Add that desi touch to your space with Kalpa Druma on Cathedral Road. Get tea kettles with wooden handles for your kitchen, wall hangings with traditional Kutch work for your hall and lovely cushion covers with applique work, Urmul or silk thread embroidery for the drawing-room sofa and more. They also have curtain panels and a number of bamboo mats, durries, and carpets that will brighten up your living space, oh, and lovely Jaipur printed blankets to snuggle under too.
Address Home
For your luxurious needs, check out Address Home in Nungambakkam for their latest collection. They have some gorgeous lighting to brighten up your space — everything from table lamps and floor lamps to hanging lights (made from hundreds of fine crystals) which are sure to wow any guests you bring home. They also have candle holders in embossed metallic patterns and while you're at it, check out their linens. They have a special Turkish collection with fully embroidered cushions inspired by tribal-influenced Turkman pieces. Lovely!
Maal Gaadi
But wait, are you the more quirky kind? Then look no further! Hope onto this Maal Gaadi that houses some wonderfully eccentric stuff to match your vivacious personality. You'll want to buy the entire store if you could — it's so tastefully done. Check out the Shiva Pop Art by Art Lab poster that'll be perfect for any wall in your home. There's also the rustic and cool-looking Colourful Distressed Draw Chest and Vintage Suzani Chair you'd want to buy ASAP. Also, don't miss their bright cheery linen!
Peekaboo Patterns
Peekaboo Patterns is a kiddie wonderland in KNK road for the most adorable furniture. They have soft bean chairs that you can customise by getting a name stitched onto it – your kids are going to love that! The chairs come in several colours and themes — you can pick up a circus-themed bean chair, a jungle-themed one, garden-themed, or even one with Indian motifs on it. They also have indoor tepee tents. You'll probably end up stealing for yourself — they're just so darn cute.
Old Curiosity Shop
For every old soul out there, looking for antique clocks and trinkets from years gone by? Head to this charming old shop (that's over 80 years old!) on Mount Road for a trip back in time. Old Curiosity Shop has home decor that has witnessed the changing landscape of Madras to become the city it is today. It was earlier called Kashmiri Art Palace. You can find a treasure trove of Persian and Turkish water jugs, lamps and sculptures to deck up your home here.
Elan
Materialise your home decor dreams with products from Elan in Alwarpet. You can go super creative with their range of fabrics, trimmings, gardening tools, furniture and kitchen sets. They will even personalise and customise your furniture. They offer artsy wall hangings and creative lights. Light up your homes with hanging lights or corner lights made up of ceramic, wood or metal. This store will be your go-to for all decor needs.
India Circus
With merch inspired by the indigenous flora and fauna of India, India Circus houses some ethnic home decor items, and we drool at the products on show. They have collections of mats, pot holders, cushions, storage boxes and shower curtains! With a crazy mix of colours, their range of steel and glass cutlery captures the essence of India perfectly. Your house will light up with a warm essence right away with these.
Chumbak
When talking about quirk, the first thing that probably strikes your mind is Chumbak. With bright colours and trippy designs, the store houses a variety of products from rugs, wall hangings, cushions, bedsheets, table clothes to even furniture. You will find their signature pineapple and owl doodles almost everywhere. You can even go for some geometric patterns and add that energy of life to your home.
Smris
For some authentic handcrafted decor, Smris on OMR should be up on your list now. With a combination of contemporary and traditional art form, you can find hanging dolls, lampshades windchimes, pots and clocks. You can even find furniture such as footstools and deck chairs with Rajasthani patterns on the seat and backrest. Along with Channapatna wooden toys, you can even find buddha statues in all shape and sizes.
Goli Soda
Eccentric and eco-friendly, Goli Soda store in Alwarpet and Besant Nagar stores home decor that is made from upcycled materials. You find things made out of elephant poo like table clocks and pencil case. They also have colourful beer bottles that you can decorate next to your bed. They have bath and bed linens, table cloths, photo frames, garden products and kitchen cutlery. Stainless bent straws or handmade paper utensils will not only help you save money but make you an eco trooper.
The Signature Studio
Curated and customised, The Signature Store makes its furniture and decor inspired by animals and nature. From custom made fans and clocks to chairs, artsy installations, animal sculptures and caricatures, this store will give appeal to your artistic side. Every design is unique and has a story to tell. They sometimes partner with Paris-based designers too.
Home Centre
There's a massive Home Centre on TTK Road, and you'll be left spoilt for choice on what to buy — from storage boxes, mirrors, sofas to even smaller products like bright, cheery toiletries like liquid soap dispensers and toothbrush holders. If you want to brighten up your space, we found some affordable products here such as tea lights and tea light holders for under INR 300, string lights for INR 299 and metallic table lamps for INR 1,299. We got happy sea-blue bed sheets (with mini-whales on them) and the oh-so-softest single blanket for INR 1,999. These products look good and last long too!
Did we miss anything? Let us know in the comments below.
Comments