The information in this post might be outdated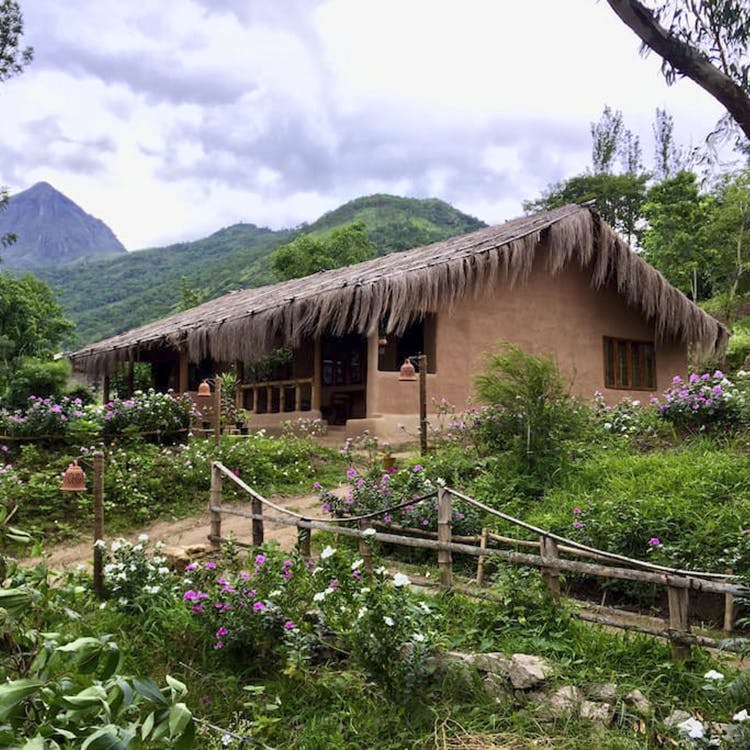 Dreamy, Luxe Or Budget: Ditch Chennai & Check Into These Cosy Homestays In Munnar This Summer
It's true, Ooty and Kodaikanal are overdone, so take a raincheck on those hill stations and check out Munnar this summer. Budget, magical, or fancy - what's your pick?
Mistletoe Homestay
Check into Mistletoe Homestay for a romantic hillside holiday in Munnar. Located in a quiet, remote area around 20km from the city, this homestay provides incredible views of the hills and is good for bird watching. This homestay is for two people and has an attached balcony which overlooks a valley. There's also a clay oven for you to get your hands dirty and bake away!
Read more here.
Tea Plantation & Valley View Room
Budget travellers, Tea Plantation & Valley View Room (big name, yes) is for you. Priced affordably and couple-friendly, this homestay has killer views and overlooks a massive tea plantation. Bright blue walls, rustic french windows, and campfires, you won't feel like leaving.
Read more here.
Clouds Land
Be one with nature at Clouds Land, where you can spot elephants from your window and feel the dew drops every morning. This cottage is located in the middle of a forest and has five bedrooms, three beds, and five bathrooms. Jeep safaris and hiking trips can be arranged for guests and the view from your window is straight out of Pinterest.
Read more here.
Munnar Homestay
It's got a generic name, but this 1 BHK homestay overlooks the mountains and is like a mini-victorian bungalow. Here, you can bring your pets (yay!) and drink coffee while looking at the mountains. There's a huge space to have campfires, swings, and a swarm of love birds too!
Read more here.
The MudHouse
Ever wondered what it feels like to sleep on a bed suspended from the ceiling? Do that and lots more at The MudHouse, a homestay surrounded by pink flowers and trees in Munnar. Secluded and surrounded by a Sandalwood forest, this homestay is for three people and is couple-friendly. If you're looking to get lost in the wilderness, The MudHouse is ideal.
Read more here.
The Only Place Log Cabin
This homestay checks off the classic English country-style look and even though it's a 40-minute drive from Munnar, The Only Palace Log Cabin is worth checking into. A fireplace, lush green grass everywhere, and views that will make you squeal, this log cabin is for a group of 3-5 people. You can go on night safaris and treks and spot elephants, Gaur, and Nilgiri Langurs from your room.
Read more here.
Tranquil Valley
This homestay located amidst a tea plantation is perfect for drinking tea with bae and slow dancing on the patio. This homestay is Instagram goals and there are loads of adventure options like hiking, trekking, and boating, so knock yourself out!
Read more here.
Comments