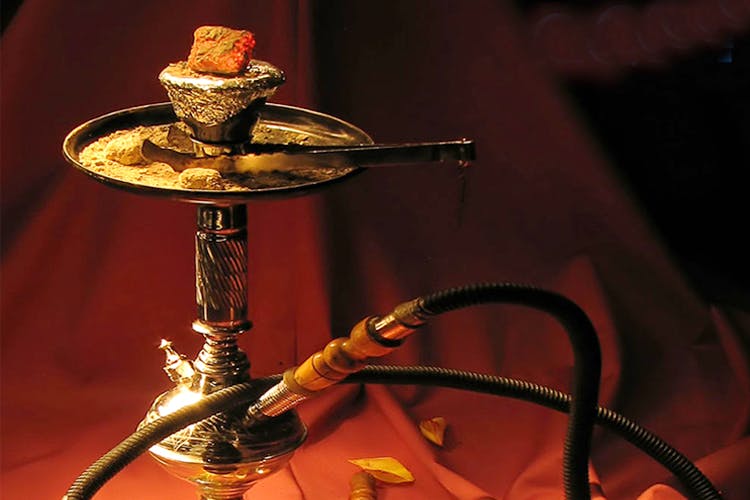 Call It Sheesha Or Hookah, The Feels Are The Same. Get Hooked To Hookah At These Places In Chennai
Before we knew what a whiskey hit was, we all you the monster rings that we could make out of the hookah smoke. Some sweet and some minty, they gave us the perfect brain freeze to chill with. Hookah is an amazing way to chill with your gang. If you've been looking for hookah spots to visit in Chennai, then we've got the lowdown for you. And yes, some of them offer unusual flavours that you must try!
Baristo Brew
Driving down Nungambakkam High Road, you've probably seen this spot and wondered what it might be and we can help you out there. It's a coffee shop and a hookah lounge. It's also a perfect place to hang out with your friends and watch sports on their large television although the darkness of the place can be a setback. They've got a long list of flavours to choose from like watermelon, apple and other fruity concoctions.
Price: INR 500 onwards
Aqua, The Park Chennai
As one of the first few places in the city to offer hookahs, the rooftop restaurant at The Park still serves hookah. While you can't sit around the pool and enjoy your sheesha, there's a designated area upstairs open to the sky with a killer view to boot. But here's the thing, they only serve the hookahs from 5pm to 8pm every day, so when your work day ends, you know where to go.
Price: INR 1,600 upwards
Gusto Café
Another Nungambakkam spot, Gusto is actually quite a quirky place to visit. Their décor boasts Egyptian furniture and figurines with mosaic tiles and even a section that looks like you've stepped into the Wild Wild West. They've got a great selection of food to choose from and you get to enjoy your hookah with that too, with delicious and unique flavours like mojito and blueberry to accompany your meal.
Price: INR 700
Mokka Cafe And Restaurant
This place on Greams Road has some interestingly lit interiors. With gleaming purple and blue lights, don't go by its interiors because the sheesha they serve is pretty cool. The lights just add on to the chill scenes. One of the customer favourites is their kiwi spring water flavour and you must try it out! With that, some peri-peri french fries go perfectly.
Price - INR 500 onwards
LV1 Lounge
If you want to go on a drive then you must stop at LV1 for break time and some hookah. They specialise in their fruit flavours. That mixed with their red-lit chairs in a dark room is perfect to calm your eyes. They have some great music as well. For extra flavours, you need to give an extra INR 30. We recommend choosing the silver fox base.
Price - INR 400 onwards
Hideout
Now this is a morning place! With crazy coloured graffiti on the walls and some labyrinth kind sitting place. But coming to our favourite hookahs, they have insane combos. You can order one sheesha with rice or pizza or pasta along with any cooler beverage for just INR 849. They have many such combos available that you can check out! Their ice-based ones are a must-try.
Price - INR 600 onwards
Q Lounge
Vegetarians align! This place in Purasavakkam boasts of Jain food and chilling sheeshas. If you want to lay back with your squad then you could hit the snooker table or play billiards. Their paan flavour is a favourite among the crowd. They sometimes have live music sessions as well.
Price - INR 600
Comments