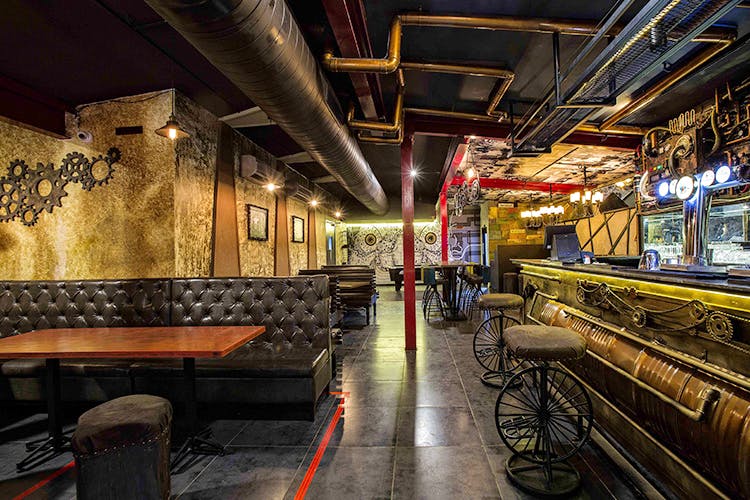 From Unlimited Drinks to Bollywood and Jazz Tunes : Here's A List Of Best Ladies Night Places In Chennai
Valentine's Day may have gotten over. But who cares? You can always celebrate Galentine's Day with your girl gang, thanks to the Ladies Night parties that happen every week in the city. Knowing how much you love them, we've put together a list of places just for you that host the best Ladies Night in Chennai. Read on. You can thank us later.

10 Downing Street:
With unlimited alcohol up for grabs and a playlist that combines the best of Pop and Bollywood music, 10 Downing Street surely knows how to host a party and a good one at that. Head there with your girl gang anytime between 7:30 pm and 10:30 pm and we're sure you'll have a blast.

Thirsty Crow:
Hosting Ladies Night every Wednesday, Thirsty Crow offers amazing and more importantly, unlimited cocktails to the ladies starting from 7 pm. That with trippy house music sure sounds fun right?

The Velveteen Rabbit:
Let your hair down and groove to rad DJ mixes with your ladies every Tuesday at The Velveteen Rabbit. With great ambience and free wine (2 glasses and the option to choose between red and white) being served from 7 pm to 11:30 pm, can you really say no?
Watson's:
Giving away unlimited Bloody Marys, Cosmopolitans, Mojitos and more for free, Watson's makes every Wednesday lit for all the ladies. Walk anytime between 6 pm and 9 pm to dance the night away with your bffs and beat those mid-week blues.

Sera:
Running a special B1G1 offer (buy one get one free) every Wednesday, the Ladies Night parties at Sera are one of the most happening ones in the city. With music playing till midnight, you can totally unleash your party animal and set the dance floor on fire.

Take 2:
Unlimited domestic drinks and a playlist that includes Jazz, Reggae, Pop and EDM, the Ladies Night parties that happen every Wednesday here are truly one of a kind and total fun.

Ask Dipika a question