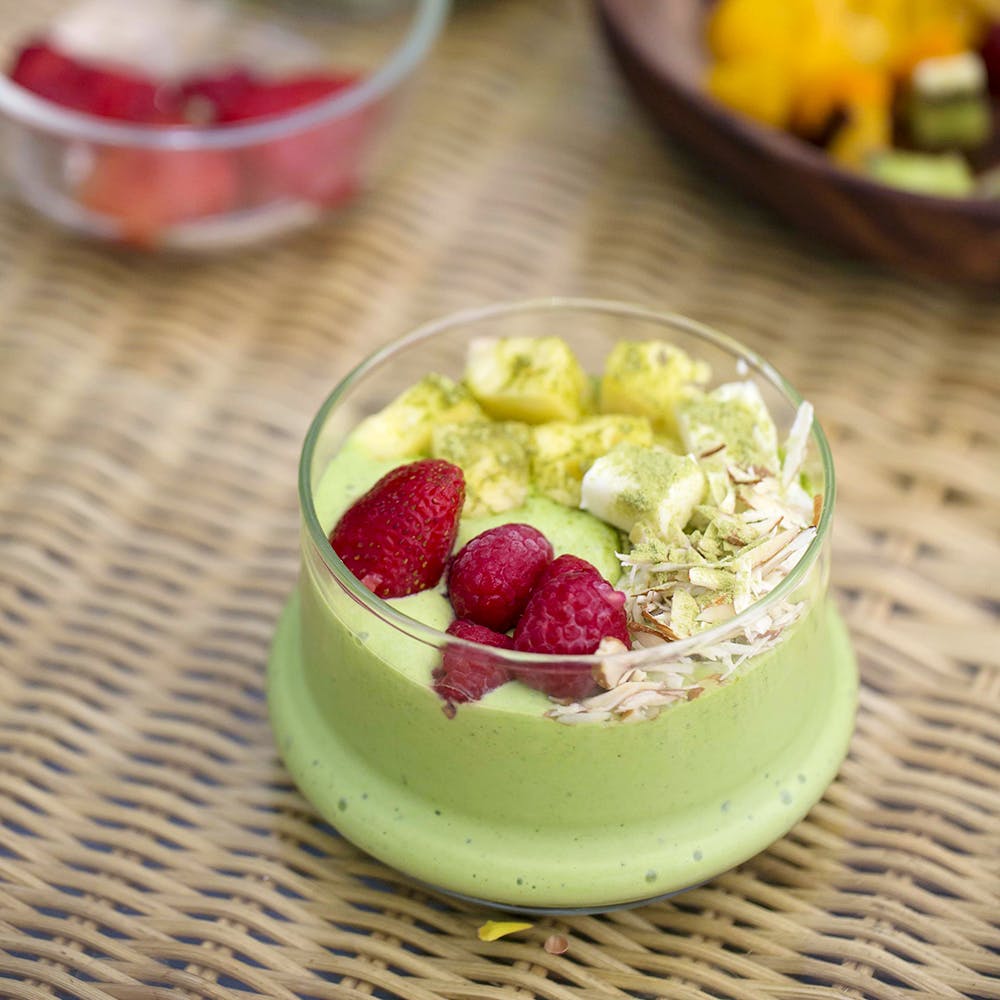 Let's Go Have Some Matcha, Macha! : Your Guide To The Best Matcha Eats And Slurps In The City
Too much filter coffee in your system? Grab a good book, prepare yourself to de-oxidise and follow us on this guide to places that serve the best matcha eats and slurps in the city.
Thai Food House
Yes, we love the papaya salad and the set lunch menu at the
Thai Food House
, but we tried what they had to offer in matcha and were taken aback. The Thai Food House offers matcha latte and matcha smoothies. The latte was good but the smoothie - it was simply too good.
Fuji Japanese Restaurant
Popular for its Tonkatsu (crumb-fried pork cutlets) and sushi rolls,
Fuji Japanese restaurant
also offers matcha ice-cream but look out for their tasty matcha jelly with vanilla Ice-cream. It's like a party in your mouth! The jelly compliments the taste and the texture of the ice-cream ends up in a creamy bite in your mouth which you can run your tongue smoothly through.
Cream Chemistry
When you get over their charcoal or pan ice-creams, try their matcha ice-cream. You have a choice to flavour the ice-cream with mint or oreo and we're letting you in on a secret, both flavours together with the matcha ice-cream taste divine! Why settle for one when you can have both?
Tea Trails
This restaurant offers three matcha preparations from its tea collection. We tried the matcha tea, matcha latte, the grande matcha and coffee cooler. The latte and the tea were pretty good, but we were sold at the grande matcha and coffee cooler. The creamy, green tea and caffeine mixed together, went together so well that we had to order seconds.
Sante Spa Cuisine
A paradise for matcha lovers,
Sante Spa cuisine
along with other keto dishes, offers four varieties of matcha preparations. We recommend you to begin with the healthy super-foods green smoothie bowl which is a mixture of kiwi, ginger, pepper, matcha cream, granola and moringa. Then move on to their matcha pina colada and Iced matcha guarana and for dessert try the chocolate matcha truffle forest pastry - each better than the previous one.
Tamak
This fine dine restaurant in Ramapuram offers a delish range of Asian and Japanese cuisine. In desserts, they offer a fine matcha tiramisu, and we can't wait to stomach that sweet stuff!
Ask Naaz a question