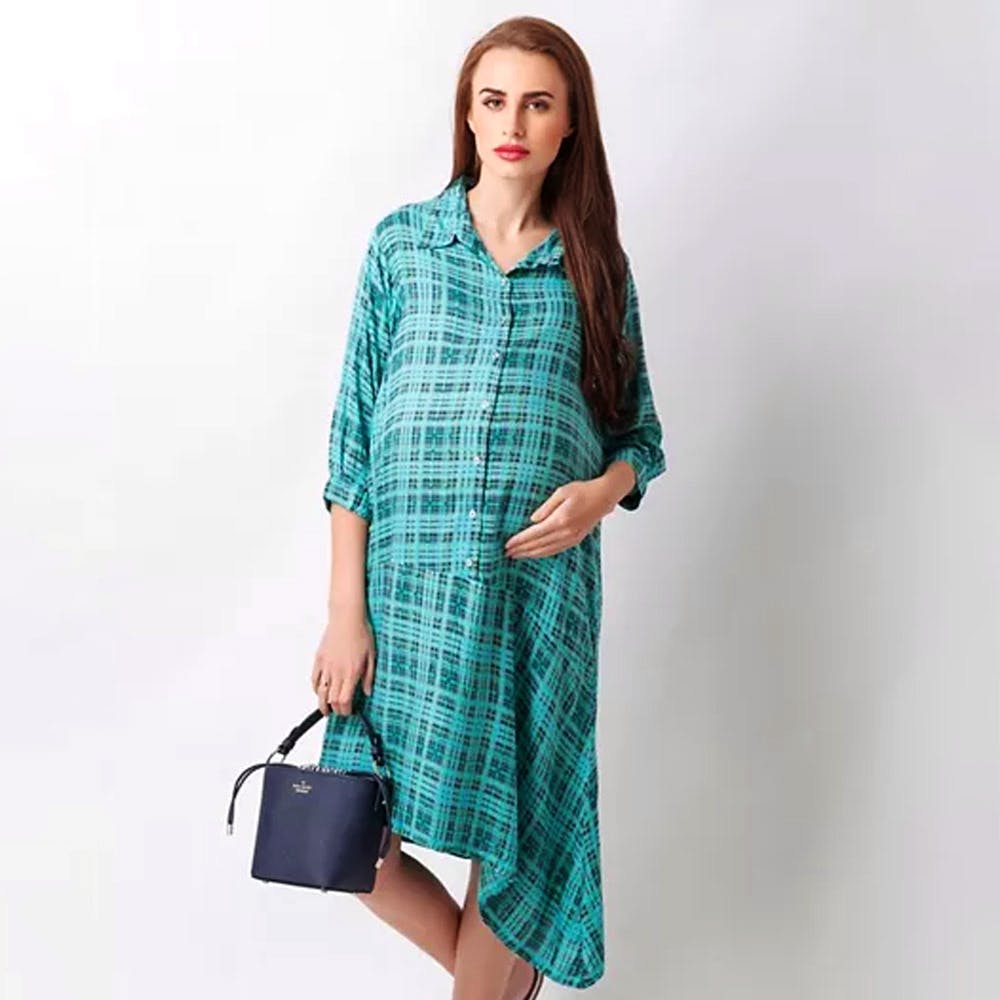 Dear Mommies To Be! Feel At Ease With The Best Maternity Wear Stores In Chennai
With the joy of bearing a baby comes the whole mood swings and the problem of what exactly to wear now. Worry not, mommies-to-be, we at LBB will make sure you won't lose out on the trends while caring for your baby bump. From dresses and top to kurtis and capris, check our guide to the best maternity wear stores in Chennai.
Baby Oye
Flaunt that bump with Baby Oye. Shop for kurtis, loose fit bottoms and pants which can even act as post-natal wear. Their western wear comes with different styles of sleeves such as ruffled ones, mesh and lace as well and prices for these dresses start at INR 1000.
First Cry
Swimwear, nightwear, dresses and pants, First Cry is all about celebrating the beauty of that baby bump. They have skater dresses, satin lace maxi dresses and even off-shoulder ones. Our favourite is their green satin maxi dress which can be worn as nightwear as well as for party wear if you amp it up with the right accessories. Prices start at INR 1000. They have tummy tuckers and accessories to prevent leaks as well.
Instore
From lingerie to kurtis, Instore in T.Nagar is where you should go for the latest designs and trendsetting dresses. They have kurtis, leggings, dresses, patiala bottoms and a wide range of colourful scarves. However, just like what it started selling, the store still specialises in making lingerie. You will find bras starting at INR 500! Oh and you can bargain too for some steal.
Mothercare
Mothercare deals with plush collection of clothes for new mommies. Shelves full of western wear just to make your tummy look all the more appealing. Pair them with the right kind of accessories from this store and you have an entire look to serve. They even have nursing wear! They have pretty pink sleepwear and intimates as well with polka dots and stripes. Prices start at INR 1500.
Ziva Maternity Wear
Indian, western, post-natal care or sleepwear, Ziva Maternity Wear is all about celebrating motherhood. Tops, colourful leggings, Indo-western dresses, Kurtis with an attached vest - they have it all. They have a special lingerie collection as well. If you sign up with them, you can ask for a free maternity photoshoot as well!
Baby Vogue
Dealing with the best of international brands, Baby Vogue brings you clothing from around the world. From pretty pastels to posh party glitz, you can shop for your clothing needs right here. They have some accessories to bling up your outfit as well along with nursing accessories, comfort pillows as well as neonatal supporting products. The prices start at INR 500.
Shanthi's The Garment Shop
Indian and pocket-friendly, Shanthi's is the garment shop that has been providing for to-be-mothers in need for almost 2 decades. You can give your wardrobe a whole new look with their lose bottoms and tops or even form-fitting dresses and skirts! They have nursing care and postnatal care wear and accessories such as belts and wrap around as well. You can even buy stretch mark creams and breast pumps with prices starting as low as INR 150.
Born Babies
Curated for comfort and elegance, Born Babies may be a specialist with babies, but they don't ignore the mommies. The collection may be small but definitely worth a look. The soft yellow flared dresses are our favourite. You will find some cute tops, tees and bottoms to go as well with prices starting at INR 400. They have breast pumps and nursing kits as well.
Fab India
Why should mommies-to-be not enjoy the art of handicraft? Woven for comfort and celebrating handiworks, FabIndia has some boho yet elegant kurtis, dresses, capris and more to go. You can go for their tie-tops or their colourful jammies. Kalamkari, ikat, chanderi or azrakh prints, you will find them in all materials which are curated for your comfort and beautify the baby bump. Prices start at INR 1500.
H&M
Chic and sassy, you just cannot go wrong with H&M. Casual or party, you can totally carry that grunge look with that baby bump. Don't' be surprised because yes, they do have a maternity wear collection. It may be limited but you can choose from a range of formal and informal wear. Trousers, dungarees, dresses, nursing dresses, tops, skirts, sweat pants and joggers. the collection won't disappoint you. They have pastel and bold shades in the lingerie section as well!
Missed out on any? Mention them in the comment section below.

Comments