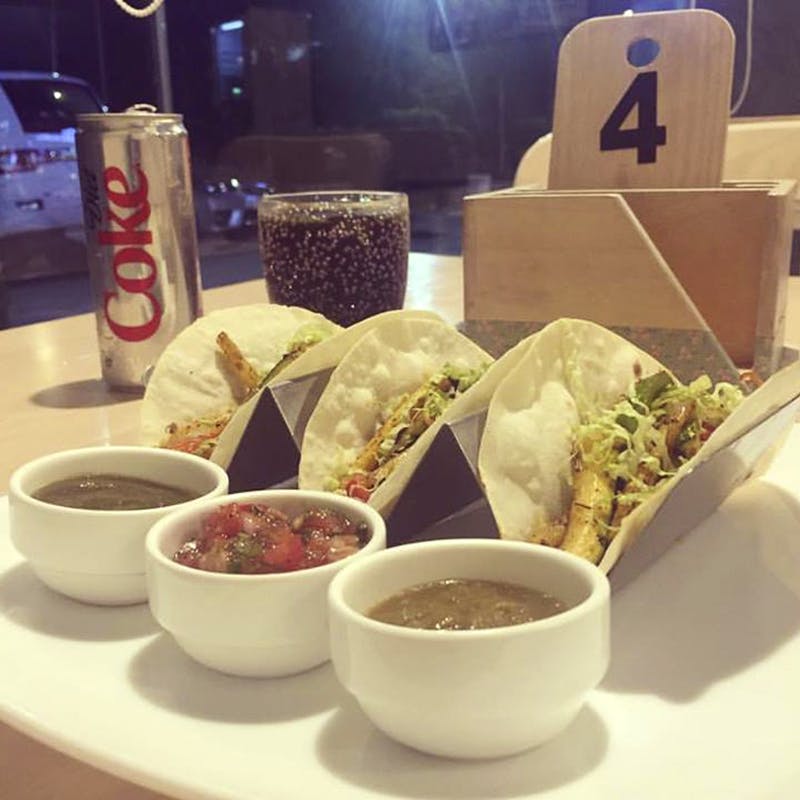 Ariba Ariba! Ándale, Ándale! Check Out Our Guide To Finding The Best Mexican Food In Chennai
How many of you folks love that Mexican chipotle spice? We do too! So we put together a list of the best restaurants that serve authentic Mexican cuisine. Check them out.
Chili's American Grill And Bar
Yes yes! We had to include this restaurant for at least it's mouth-watering shrimp tacos. You can order a rack of barbeque ribs to go with it too! As for those nachos, watch out because we're definitely going to get the last chip. Have you ever stolen some Guacamole too? You might want to here.
Hola
The Chicken chipotle here is to die for. We entered this place drooling, and we left drooling too! The spicy Fajita chicken is the reason we go back every time. Pick the party and have a fiesta at Hola. The service here is really good too and any recommendation the staff gives, we'll take it plus one more!
Mexicana Food
Chalupa lookin at?! Just walk into this restaurant and know that you will be treated to some authentic Mexicano food. The spice is hot with this one and so are their Chimichangas. We love this place because they give you food that you can fantasize about, for dirt cheap rates. With a shrimp burrito costing INR 170 to a chicken Chalupa costing INR 150 who needs a fancy dinner on date night?
Mexicano Griller
Pico de Gallo (pun for pick up the call) cause it's time for enchilladas! Slurp! This restaurant is a treat for all Mexican lovers. Set fire to your mouth with their spicy Mexicana wrap and then cool yourself down with their churros for dessert. Try their house special Pescado Envuelto and thank us later!
Wrapsody
The flautas at this fine dine gives us the chills just thinking about them. Cheesy and spicy stuffing, rolled in mini tortillas, drizzled with marinara sauce, slurp!! Their quesadillas are a must try and we also liked their corn nachos. They even serve an array of freshly baked breads that you can pick up and take home for breakfast.
Little Italy
This all veg restaurant is a non-veg lovers favourite for good Italian and Mexican food. The Chimichangas here will keep you rooted till you can't move anymore. We really liked the quesadillas too. They use their cheese generously and we just love that! The place is a good option for date night and has great decor to set the mood.
Tacos Talk
This restaurant has added a twist to some of the dishes and put forward options like Frachos which is tortilla chips and french fries layered on top of each other and drizzled with sauces and cheese. The Sea-side burrito bowl is a bestseller here because the seafood is fresh and the preparation is too good.
The Bark
This fine dine is the perfect way to begin your Mexican date night with starters and drinks. We swear by their stuffed jalapeno poppers and their 'make your own nachos bowl' is our favourite. We always end up hoarding all the toppings.
Soul Garden Bistro
Another veg fine dine with Mexican tacos we love. The Soul Garden Bistro is a place for the gang to meet-up and chill. They serve tasty corn nachos and quesadillas too. The restaurant is also famous for drool-worthy cheese fondue, so don't forget to give that a shot when you are there!
Comments