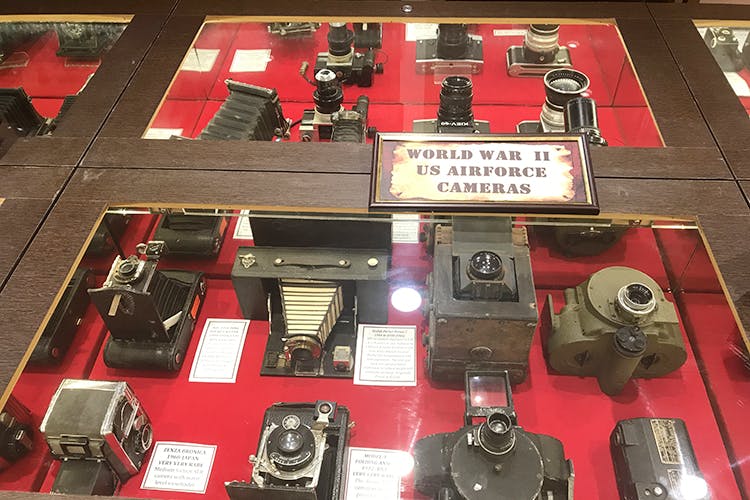 Experience The Best Of Art And Culture With This List Of Best Museums In Town
History and culture of a place go hand in hand. the roads, the walls, the paper and the people, each have stories to narrate. If you are in to learn the art and heritage of the place then Chennai has some awesome places where you can. Check out list below of the best museums that you can check out in the town!
Egmore Government Museum
Built-in 1851, Egmore's Government Museum is one of the oldest in India. The museum houses some rare relics, artefacts and paintings. You can go through some of the ancient archaeological finds of Tamil culture along with medals, coin and so much more. The exterior and interior of the building itself carry more stories to know! Its campus has six independent with 46 galleries. You just have to pay INR 15 for the entry.
Fort Museum
Chennai's history started with Fort St.George and the museum lying within it, Fort Museum is for all those history buffs interested to learn about Madras under British rule. You will find various pre and post-independence artefacts along with writings of British officers, uniforms and weapons. There is also the first Indian flag that was flown after gaining independence. The entry fee is just INR 5 for Indians. To know more about historical churches in Chennai, click here.
Vivekananda House
Vivekananda Illam or Vivekananda House is actually a built-in 1842 by Frederic Tudor but came to be known as what it is today when Swami Vivekananda stayed here. Inside the museum stores many of his teachings, scripts and belongings. You can also see various ancient Indian paintings and history of Tamil Nadu. The entry fee per adult is INR 50. One of the rooms is also dedicated to meditation purposes. If you want to check out more historical places in Chennai, click here.
Adyar Library And Research Centre
Nestled inside the greenery of Theosophical Society, Adyar Library and Research Centre is home to over 25,000 oriental books and scripts. You can even find ancient palm leaf manuscripts collected from parts of India, China and Sri Lanka. You can take a free stroll along with the greenery of the place as well.
Dakshinchitra
If you want a true taste of the culture of South India, Dakshinchitra in Muttukadu is the place to be. This open-air museum will take you around real-life South Indian style houses! The museum takes you on a journey through the 5 states of South India bringing you the elements of each. You can lend a hand at pottery or watch the development of textile art. They host various art exhibitions and workshops as well. The exploration fee is just INR 100. To know what else to do in Muttukadu, click here.
Regional Railway Museum
Showcasing the history of India's one of the oldest modes of transport is the Regional Railway Museum at Villivakkam. From the railways built by the British Raj in the 1800s to steam engines, agricultural coaches, toy trains and luxury train, the museum will take you on a joy ride through history. You can read about how it helped develop India as it is today. The entry ticket is just INR 25 where you can check out the indoor exhibit, outdoor setups as well as go through their historic gallery.
Click Art Museum
Mastering the art of illusions is the Click Art Museum in Injambakkam. They have some of the coolest interactive art pieces on displays and you can click away for your Instagram how much ever you want! The placement of each of the art piece is strategically done to bring out its 3D effect and you can have all the more fun with it by eating an apple given by Adam or getting your body cut in half. Price for each ticket is just INR 150 for adults and INR 100 for adults.
Dr Arun's Photography And Vintage Camera Museum
Photography lovers, we have got just the place for you. Dr Arun's Photography And Vintage Camera Museum in Kovalam houses some of the oldest and rarest finds of cameras and films. You can see some of the oldest photos of Chennai when it was madras back in the 50s and 60s. It is a treat to the eyes to see 20th century's box cameras and 90s hits of Kodaks and Yashicas. They even have olden times spy cams, photographic equipment and World War II aerial shots and films. Entry is just INR 100.
Comments