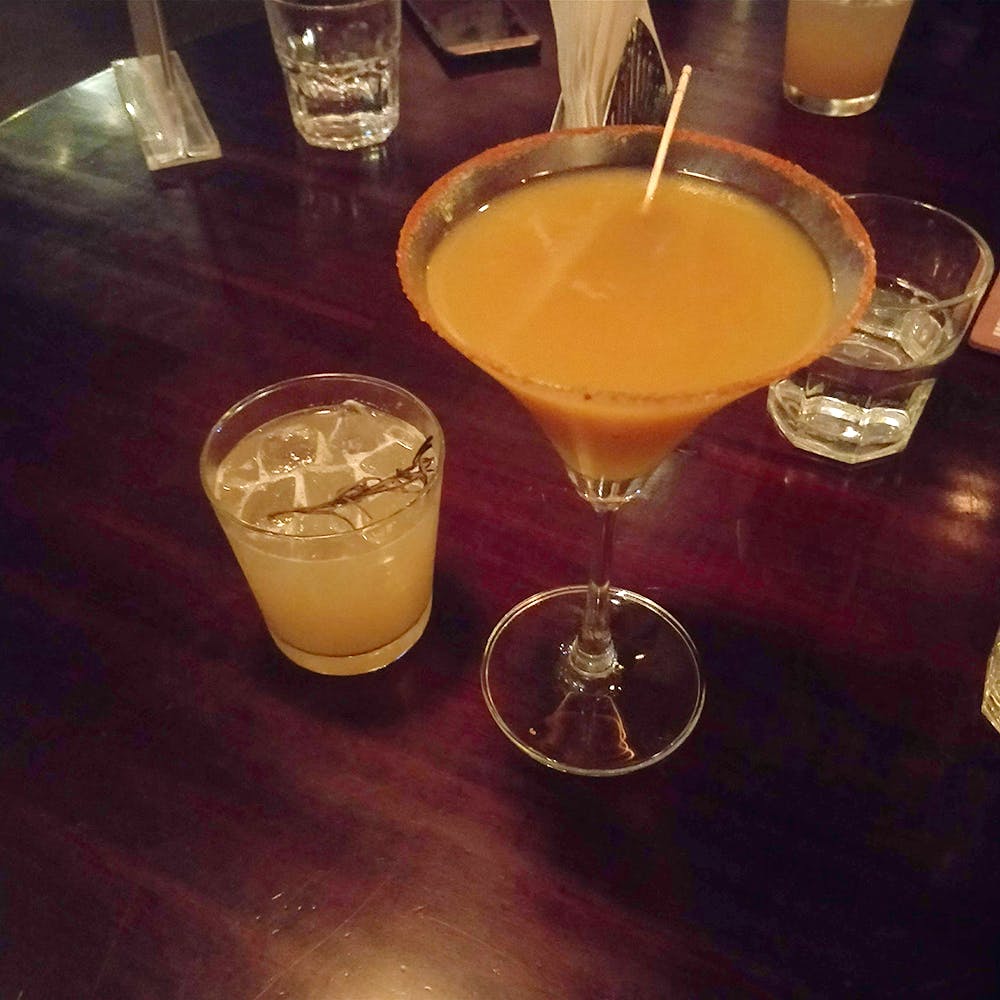 Foam Parties & Bolly Nights: Party It Up At These Awesome Nightclubs & Pubs In Chennai
Yes, if you've been to nightclubs in other metros, sure, they're more in number, but hey Chennai's got a pretty good lineup of clubs to party at, okay? Whether it's a lovely rooftop bar or a pub with a dance floor to bust some stellar moves, Chennai's nightlife has come a long and wonderful way. Here are some of the best nightclubs and resto pubs in Chennai you can head to for a night of awesome. Wear your best outfit and strike a pose. If you love to dance, we'd recommend keeping your heels at home for the night, ladies!
Lord Of The Drinks
This
place is fairly new but has already become quite the watering hole. Located in Nungambakkam, we love how spacious this resto-bar is (dance the night away, people) having both indoor seating as well as a beautifully lit, rooftop area. The bar and food here is killer with bartenders resonating the energy created by the DJ. With all the latest commercial tracks filling up the room, you would want to bust a move or two here.
Radio Room
Not exactly a club, but Radio Room in MRC Nagar is one of our favourite places to go to on a Saturday night. Pop some moves to popular commercial tracks while sipping some refreshing cocktails like their Pina Colada and Milo cocktail. The place tends to get really crowded and there really isn't an exclusive dance floor, but you'd still want to fight your way for some space and sway to the chart-toppers. If you don't drink or dance, their appetisers are worth chowing down and you can always people-watch.

10 Downing Street
This place may have been around for ages, but it's still got its charm. The black dal is still as good, so is their paneer. Pop and Bollywood are the tracks you'll find yourself grooving to here. If you're not up for dancing, there's enough place for you to unwind as you people-watch and give in to the energetic ambience.
Watson's
With quirky cocktails and fancy dishes like Betel leaf-based Martini de Paan, Whisky-based Southern Sour and Thai Golgappas,
Watson's
is definitely a great place to chill at with your squad. The huge dance floor calls for double the fun where you can give in to the magic of pop music and other commercial hits! The place does get crowded really fast, but the ambience there will tempt you to dance away regardless.
Off The Record
Promising two floors of fun,
Off The Record
, will suit all you night owls! The first floor presents itself as a quirky resto-bar with funky interiors and a bar worth ogling over. As for you party junkies, head straight to the second floor and match your steps to the best commercial hits. The menu is elaborate and the overall ambience sets the mood for a fun-filled night.
Q Bar
Since most pubs shut by 1 am, we usually end up heading to Q Bar (part of The Hilton) in Guindy on Saturday nights. They have a lovely rooftop bar and dance floor where you can quite literally dance under the stars! The ambience is killer and you can even dine and drink at one of their more private cabanas. Head here when Chennai weather is kind and you feel like dancing till 3 in the morning!

The Flying Elephant
This place has always been a crowd favourite for a number of reasons - a beautiful bar, comfy seating, a delish menu and also a fancy dance floor. They also host a lot of live music gigs with a side of commercial music to bring out that desi party animal in you. You'll definitely find yourself going from Señorita to Zingaat in a wink.
The Vault – Bar Stock Exchange
While the fluctuating prices of our fave drinks (usually being tad expensive) is something that doesn't make us very happy, we love this place for the huge space it offers. The music is perfect for partying with a live staging area and a long bar counter to quench your thirst. Head there over the weekends a night full of fun and music.
Cycle Gap
This one's for you Anna Nagar peeps. Cycle Gap has special nights all through the week, so take your pick. Ladies, get free booze between 7-9 pm on Wednesday's as it's ladies night. Enjoy retro music on the other weeknights; Sunday is exclusive for Bolly music and Friday for Hip Hop.
Gatsby 2000
One of the few clubs in the city, Gatsby has a pretty big dance floor. The crowds aren't the best but you can drop if you're in the mood to dance. The space is pretty big and on Wednesdays ladies get free drinks from 11pm. Dance to everything from EDM, Hip Hop, Trap and Pop House mixes!

Pasha
Part of The Park hotel, the two-floored club, Pasha has been around for ages. The crowds here aren't that impressive, but these guys have special nights through the week and an exclusive dancefloor to shake a leg. Ladies, you can get free drinks from 9 pm to 11 pm on Thursdays; Wednesdays are for desi jhatkas and matkas and on Saturdays, they play Commercial and House Music. Keep an eye out for their special events —sometimes they organise fun UV glow & laser nights and bubble foam parties!

Comments