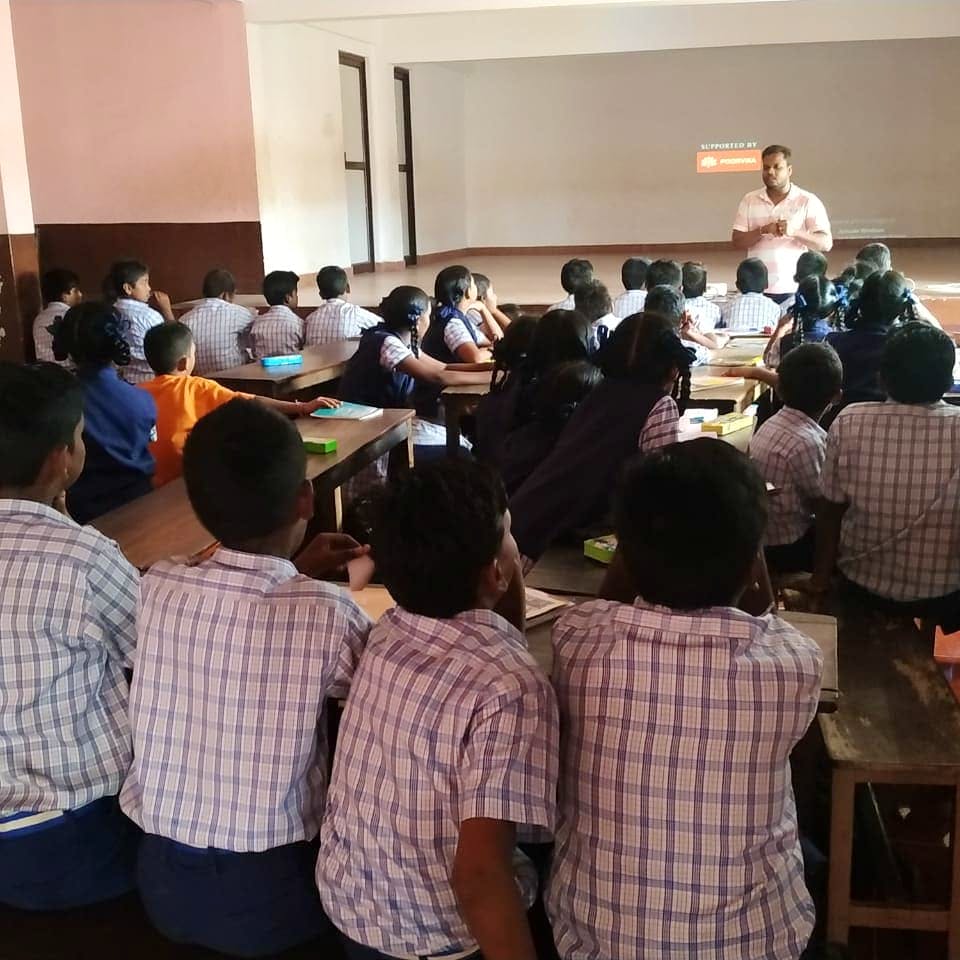 Be Your Best For Your Kid With This List Of The Best Parenting Workshops In The City
No matter what anyone says about duties and responsibilities, being a parent is a tough job. Whether it is for the first time or for the 13th time, with every child comes a new way of planning your time and way to deal with them. Your mind can totally go haywire with all the tantrums and haggles of your kids But, after all, they are your little tiddly tots and you want to give your best for them. Worry not, there are workshops across the city to help you out with it. Check out our list of best parenting workshops across Chennai.
Parenting Matters
Parenting Matters Resource centre in Adyar partners with parents to give the best of advice and resourced to foster the best of children's development. They often conduct workshops around the city for parents with interactive sessions on various topics include understanding the brain development, adolescence psychology, sibling care and sexual health. They also have open workshops with experts which you can attend and ask a question regarding the specific topic to handle it better! Many of their weekly workshops are free of costs. You just have to register through their website or call them up to book your place.
Ashraya -The Good Parenting Workshop
The good parenting workshop by Ashraya organisation is conducted throughout schools, playschools and corporates for parents who have kids below 12 years of age. These workshops cover topics such as the parenting process, how to discipline your kids while getting them to love you, educating an emotionally intelligent kid and how to work together with your spouse. They conduct it time to time across the city and you can call them up to enquire about their next workshop or keep a tab on their Facebook page.
Parent Circle
Parent Circle is a local magazine headquartered in Kanchanvadi. They cover topics around parenting, pregnancy and relationship issues. They conduct workshops from time to time covering topics like breastfeeding, mother and baby health, eating healthy as well as learning how to deal with their tantrums. These workshops are conducted by their in-house counsellor cum head of parent engagement programs and clinical psychologist.
Parent Training By Madras Dyslexia Assciation
Madras Dyslexia Association in T.Nagar offers training courses for parents on how to help their children with special needs. These workshops include understanding their child's needs, remedies, behaviour and emotional handling and learning methods to work with their children. They also host classes on how to identify dyslexia at its early stages. Your kids can also attend workshops for reading, writing, phonetics and study skills.
AWARE - Child Sexual Abuse Awareness And Prevention Workshop
Child abuse and neglect is not something new. Open your eyes and seek help! AWARE conducts their workshops for parents to help their kids better. Your kids might not voice it out but you should be there to hear it and believe it. Their workshops teach parents the magnitude of child abuse, how to identify it, how to tackle it and the myths that surround it. They also have a course on how to teach your children about body safety and prevention of abuse. This way you can nurture your little ones to be fearless and confident
MindFresh Parenting Workshops
With its two different types of workshops on knowing your kid and teen mind, Mind Fresh in Medavakkam is calling out to those parents struggling with the usual behavioural patterns of their kids. While "Know Your Kid" workshop teaches you about how to get your kid to achieve academic excellence, raising a child and their psychology of tantrums, "Teen Mind" can teach you how to deal with children and understand their behavioural change better. They also have special training for teens and their parents and pregnant couples! Check out their website for upcoming workshops.
Missed out on something? Let us know in the comments below.
Comments