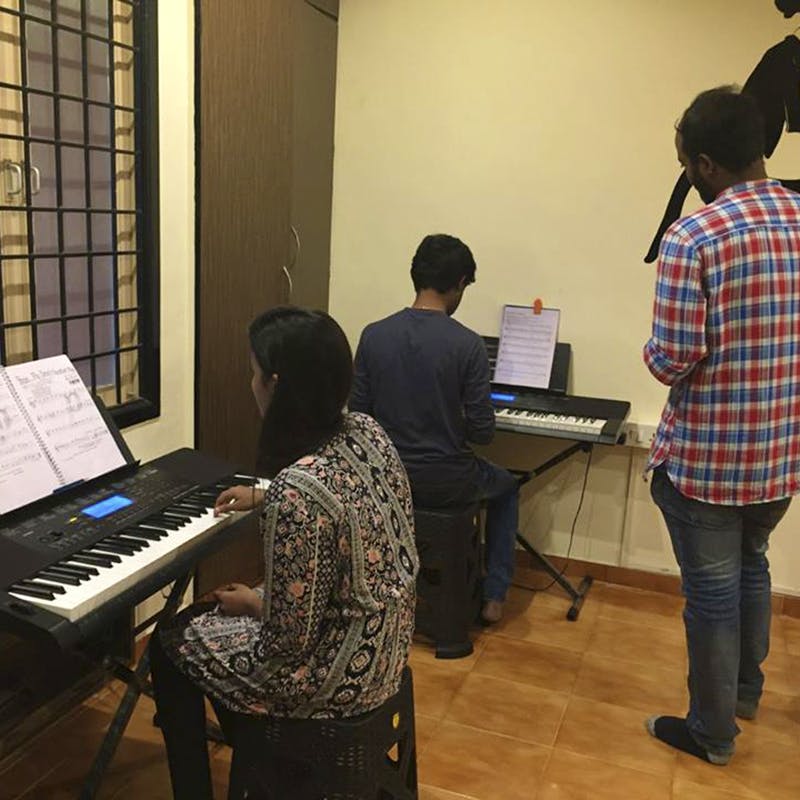 Hit The High Notes & Rock Those Sonatas At The Best Piano Classes In Chennai
Whether piano is your thing or you're just curious, these piano classes around Chennai will get you concert-ready. Scroll, read, and make a note of the pieces you want to learn when you enroll!

Musee Musicals
Equipped with about 10 piano rooms, Musee Musicals is the best (and oldest) music school in Chennai. They teach Western Classical (Grades 1-8) and you can get certified by Trinity College, London. You can learn other genres as well. They also have a store which is probably one of the only stores in Chennai which sells Steinway grand pianos.
Musical Instrument Stores
Academy Of Western Music
Academy Of Western Music is known for having students across all ages and backgrounds. You can take weekly piano lessons which are around an hour, and these courses are Trinity College qualified. Their syllabus includes specific composer's works in each grade. For instance, Grade 3 students will learn Mozart and Mendelssohn pieces from the Romantic era.
PMA
Located in Vepery, PMA teaches both acoustic and digital pianos. You will be taught everything including repertoire, harmonization, score reading and transposition. They offer certified courses from Trinity College as well.
House Of Piano Music Academy
House Of Piano Music Academy is known for their acclaimed teachers, air-conditioned rooms, recording studio, and a large music hall, perfect for piano recitals. You can learn jazz, blues, and Western classical piano styles here.
Unwind Center
For those looking to learn modern genres like Pop and Rock, Unwind Center is a good option. They've been teaching for almost two decades and you can learn from upcoming musicians in the city.

Comments