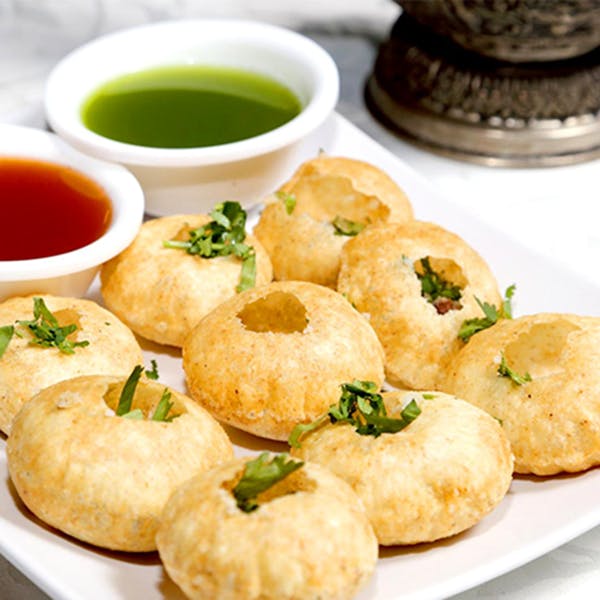 A Concoction Of Meethi And Imli Chutney Plus Crunchy Puris: Here's A List Of Best Places For Pani Puri In Chennai!
Bhel, dahi puri, katori chat, dabeli- name all the chat items you like. But don't you agree pani puri is the king of it all? Imagine swallowing those crunchy puris with tangy imli ka pani, and aloo filling. Oh, we already drooling already! Have you ever thought of the best places where you can find pani puris? Oh, we will clean up for you. Check out the list...
Nungambakkam Chaat Corner
This popular joint is hard to miss. Located in the centre of the city, this outlet has some of the best pani puris in town. Easily accessible by students from Stella, MOP, WCC, and Loyola, this joint serves six pani puris for INR 35. They also have other must-tries like aloo chaat, badam kulfi, tikkis, and dahi padi chaat.
Maya Chaat And Golden Shop At Mint Street
Sowcarpet is a one-stop shop for all your chaat cravings. From murruku sandwich, kachoris, to sev puri, every chaat shop here has something unique to offer that just cannot be missed. Both the stores also have crunchy pani puris. You get six pieces in one plate. And the best part? You get a sukha puri after you have had your fill of the puris. Sukha puris come with a filling and chat masala!
Frootster
Adjoining to Eating Circles is Frootster, a small kiosk that sells munchies like pizzas, sandwiches, juices, and of course, our favourite, pani puri. Gobble those spicy puris one after the other, at just INR 40.
Gangotree
This place is a chat haven. From chat katori, sev puri, pav bhaiji, or sandwiches, this place never disappoints. With two outlets, Gangotree is also our favourite when it comes to sweets. You can either choose to have the pani puri standing next to the counter or you could have it all in a plate and eat it your table. We always like the former for the authentic experience. Mix a little methi chutney and you can get lost in those puris.
Kolkata Chat
There are several versions of this chat store spread across the city. The store is mostly run by North Indians who are good with the mirch masala game. Get spicy pani puris from these kiosks that also sell channa masala, pav bhaji, and sev puris. A word of caution, don't expect the place to be extremely hygienic.
Blind Ch3mistry
At this restaurnt, you find dishes the Spice Klub way. They have pappdi chat that comes with coriander foam that bursts in your mouth. Their pani puri is also served differently with unconventional filling. By that, we mean jellybeans, choco-chips, and velvet cake.
Spice Klub
Have you ever had imli paani from a test tube and meetha paani from an injector? Well, that's what you will get served at Spice Klub. It almost feels like a chemistry experiment but all you are doing is having is yummy golgappas.
Sree Mithai
Besides their chole bhature, dahi papdi chaat, and sweets, these guys have pani puri that will leave you wanting for another plate. A little overpriced, their pani puris come with channa filling which tastes different when compared to aloo.
Watson's
For those who don't mind experimenting a little with pani puri, can try them at Watson's. As part of their appetizer section, try their Thai Golgappas that are priced at INR 175. They are basically good old golgappas with a twist - the sauce has Thai infused flavours and you can also pick seafood filling for this dish. How awesome is that?
Ask Mrinalini a question