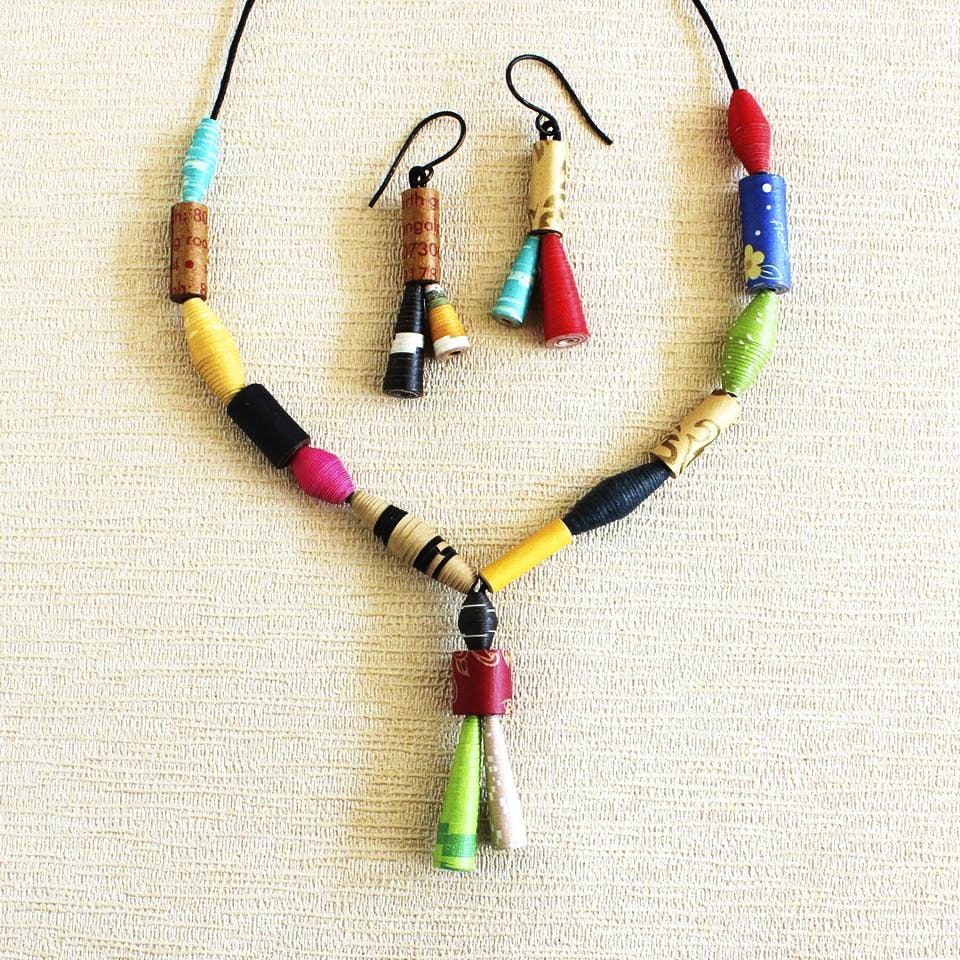 Quirk Up Your Accessories With This List Of The Best Paper Jewellery Places In Town
Ladies, we know that you can never get enough of those danglers and jhumkas. Although all that glitters isn't gold, they will glam you up in unexpected ways! If you are one of those who loves quirky jewels, Chennai has got a lot to offer from terracotta and clay to stone beads jewellery. However, we are talking about the recyclable of all, paper jewellery. Read on to find out about the best places to get paper jewellery in Chennai.
Paper Jewellery @Quillingart3016
From quilled hoops and weaved paper studs to detailed quilled dangles, the paper jewellery at @Quillingart3016 comes in various colours and are customisable on request. You can easily pair them with your casual street wear to give it a minimal yet quirky look! They also make bangles and bracelets out of silk threads and heavy bead or stonework. You can get them at just INR 50!
Papermelon
Papermelon has come a long way in selling sustainable, paper jewellery! You can buy earrings, necklaces, bracelets and sets based on your interests and requirement. Vintage, travel, green, nature, Indian traditional, Indian folk motifs as well as solid and geometrical designs, they use vibrant paper and even magazines to create their jewellery. They also have a gift guide to customising your jewellery according to personalities and interests! Check them out on their website with prices starting INR 1000 onwards. The pricing may be high but their collection and craftsmanship will satisfy your quirky needs.
Srivari Quilling Paper Jewellery
Situated in Manikandan Road, Srivari Quilling Paper Jewellery make gorgeous jhumkas, danglers, rings and pendants! Along with contrasting and traditional colours, they also sell hooks, ball pins, bead caps, jhumka moulds and quilling tools for you to try it all at home. Buy a simple stud or a triple jhumka or even a necklace set for under INR 120.
10 Fingers!
You must have seen them across maker's market exhibitions in Chennai. Using the art of origami, weaving and quilling they handcraft traditional earrings, necklaces and bracelets. However, the only paper they use are handmade, organic ones made with vegetable dyes. Not just solid-coloured jewellery, you can also find pretty, Kalamkari prints! You can buy them on their Instagram or Facebook with prices starting just from INR 60 for quilted ones and painted ones at INR 150.
Quilling-Fish
Earrings and chains with your favourite character quilled through paper, fancy it much? Grab them from Quilling-Fish on Facebook. With pearls and stone beads, they make their jewellery out of quilling paper and hoops! They also make cards, keychains, bracelets and watches. Buy a contrasting red and green or go for subtle pretty pastels, the choice is all yours to make with prices starting at just INR 20.
Janani Paper Quilling Jewellery
Crazy about those jhumkas? Then Janani Paper Quilling Jewellery on Facebook will make you the shiniest ones! From stud type and double dangler type jhumkas to hoop jhumkas, these guys own the jhumka department! The colours range from primary reds and yellows to shining gold and charcoal black. They also add a glowy finish to their products to make them long-lasting! If asked, they will customise your design and colours according to availability. Prices start at just INR 20. Now that's a steal!
If you think that we have missed out on any, do recommend them in the comment section below.
Comments