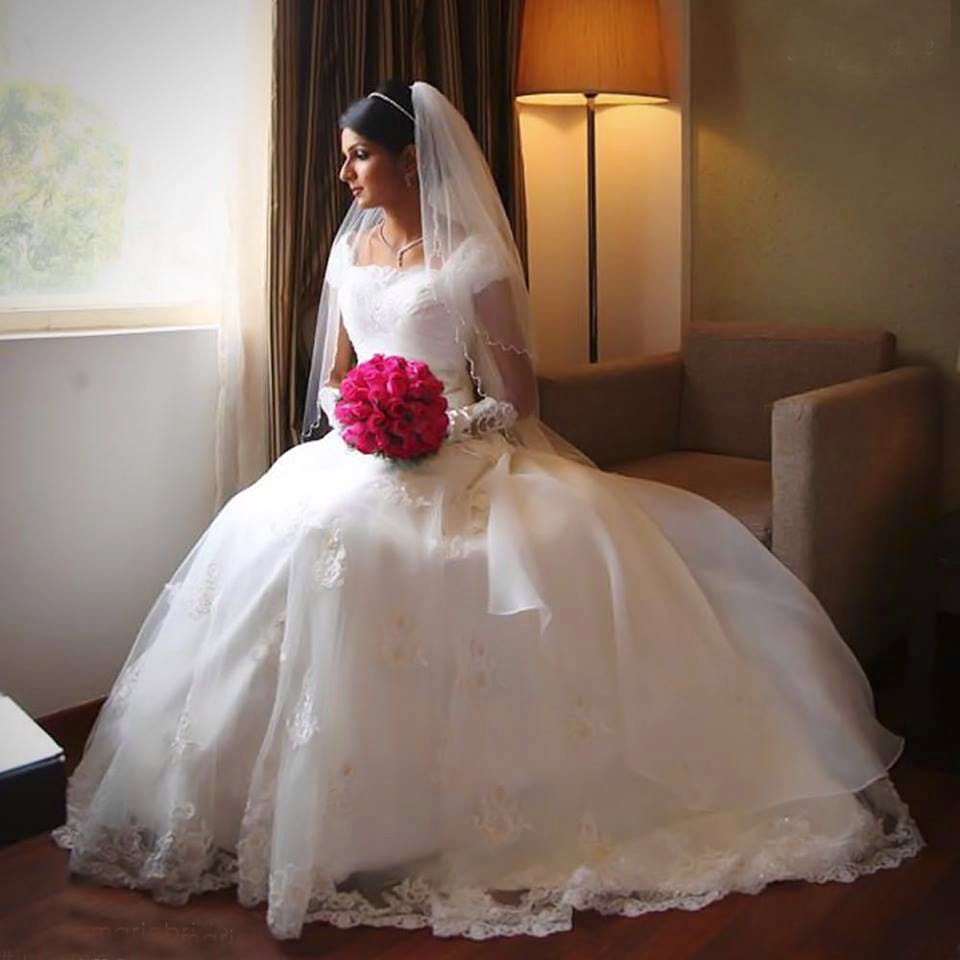 Slay Like A Queen With This List Of The Best Places To Get Gowns In Chennai
May it be a wedding or a fancy cocktail party that you are meant to attend, Chennai has some of the most magnificent gowns right under your eye that you might have missed out on. Check out list of the best places in Chennai where you can buy gowns from and channel your inner royalty.
Diadem
No place better than Diadem in Anna Nagar if you are hunting for gowns in the city! They offer gowns and dresses for both ladies and young girls. Bridal gowns, bridesmaid gowns, party gowns, cocktail dresses and kiddy dresses, they have one for each. They also have a special celebrity closet where you can check out gowns worn or endorsed by your favourite Tamilian beauty. A long, lacy mermaid wedding gown or a peacock green, glitzy evening dress, they have readymades as well as customisable gowns with prices at INR 6,000 for ladies and INR 3,000 for kiddies.
The Dress Shop
A perfect fusion of Indian and western, The Dress Shop in Adyar features beautiful gowns for your special days. They specialise in making wedding gowns, reception gowns and gowns for your supportive bridesmaids. Go for a regular white poofy and embroidered wedding gown to entice your guy and maybe a little different for your bridesmaids with stone embroidery on velvet? They will gladly customise your favourite designs for a fancy cocktail party too. They also have reviews from some of the best celebrity beauties in town! Make your wedding special at prices ranging from INR 2,000 to INR 10,000 or more depending upon your details.
Anita Designer Studio
A simple flare adds to the grand entry that you want to make! From minimalistic pastels to heavily embroidered sheer gowns, Anita Designer Studio in Kilpauk has an extensive range for bridal wear as well as evening or party dresses. An asymmetric, bold cut of your flare with a sexy leg show or a glittering sequin black, deep neck dress to liven up the party with your presence, this studio will be the hands behind it. They have customisable, readymade wedding wear along with their own tailoring hands at bridal wear. Your special needs won't go unnoticed with gown priced at INR 15,000 onwards.
Juno Marie
I do! Juno Marie in Kotturpuram has a range of bridal gowns and ball gowns that would make you want to say "I want". From long line gowns to even knee-length ones, you have your pick. They have a-line gowns, slimline as well as mermaid gowns with different colours and straps. They also use semi-precious stone embroidery onto their dresses! Give them an advanced order on your choice of fitting and customisable designs and get your dream gowns at INR 15,000 onwards.
Thiya's Fashion Boutique
Why does it always have to be the plain white on your wedding? Funk it up a little with Thiya's Fashion Boutique with their range of bridal gowns, bridesmaid gowns and cocktail gowns. A peachy, embroidered mess bodycon gown makes from an angelic entry, doesn't it? They also have pastel pinks and blues for their wedding gowns collection. Along with the same, they provide you with the entire set with matching gloves, tiara and wedding veil. You can also get customised ethnic bridal gowns starting at INR 15,000 and western gowns starting at INR 6,000.
Mima Creations
The way you dress becomes your identity! Show your man the real you on your special day with Mima Creations in Palavakkam. Pleated gowns, mermaid gowns, fishtail gowns, bubble gowns and draping gowns, you have a drool-worthy range of gowns to select from with various shapes, sizes and colours. Go for an all-time favourite white or go for a bold red or you can choose a glitzy stone embroidered one. With customisations at hand, you can go splurging to get that perfect gown for your special day with prices starting at INR 10,000.
If you think we have missed out on any place, let us know in the comments below.
Ask Adyasha a question