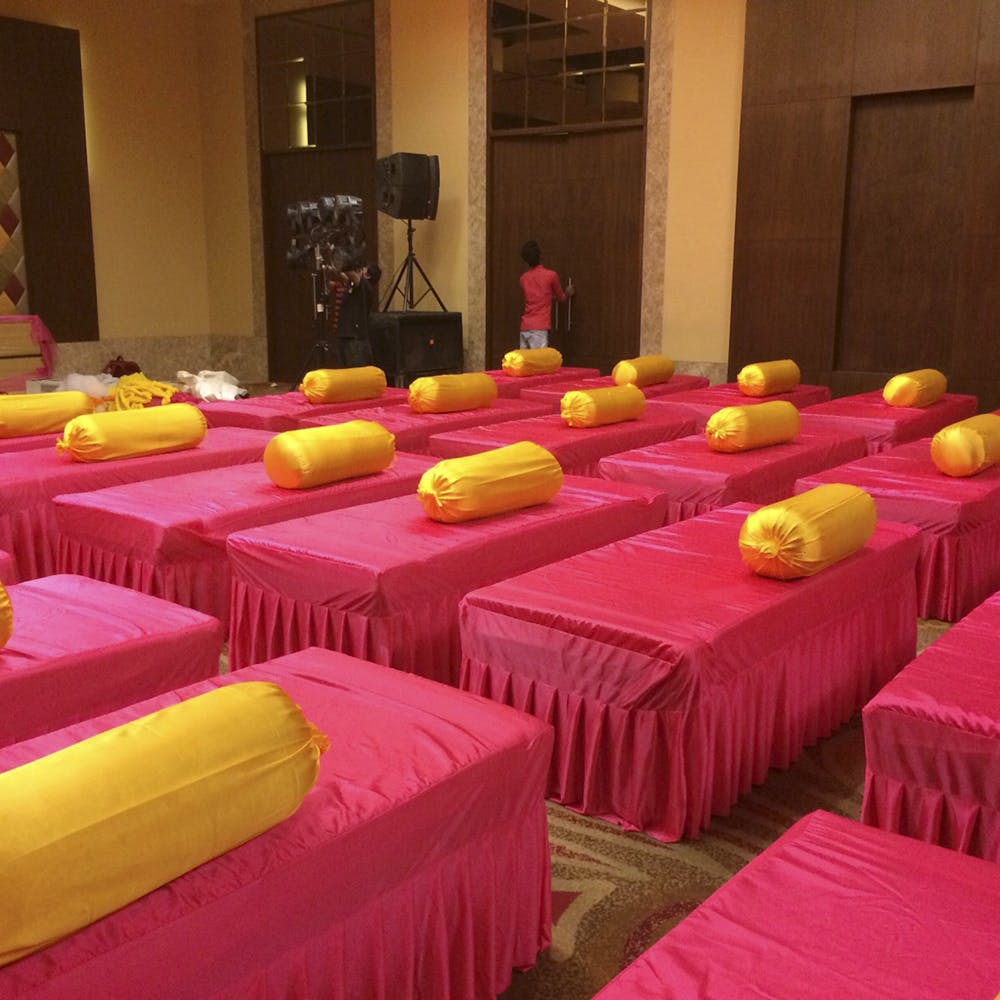 From House Shifting To Event Organizing, Do It With Ease With These Furniture Rental Places In Chennai
For people like us who are always looking to shift from place to place, isn't it rather a task to shift our furniture along with it? You either shift it with you or look for a place to sell it off. Burns a hole in the pocket either ways! What if we told you that your task just got easier? Why buy tables and chairs when you can easily just rent them? We have curated a list of the best places to rent furniture in Chennai.
Brownstar Enterprises
Whether it's a house or an office, furnishing should be a pleasure than a pain. You don't have to visit a number of showrooms to get most budget-friendly packages when Brownstar Enterprises in Aumbakkam is just one call away. Tables, chairs, sofa set, cot, fans, cupboard, TV and even stove, they have a range of product selection to choose from. Not only that, they can handle orders comprising items up to 1000 in number and they will bring it right to your doorstep without much hassle. Rent payment is just a monthly basis starting at just INR 800, however, the rate will come down if you making the payment at once.
Payrentz
Home appliances, fitness products, furniture and home leisure products - PayRentz in Teynampet is your new stop for rental purposes. You can build a whole new house! From home, office to events, they offer rental packages and services for everything. You can head to their website and check out their wide range of collection from fridge, AC, coolers, TV to cupboards, cots, mattress and treadmills. The more options you search, the more you get! They also offer servicing for non-PayRentz products along with their own rentals. You can also buy from their catalogues. Rent starts at just INR 300.
RK Suppliers
Got an event to organise? Well, RK Suppliers in Nungambakkam along with 4 other locations have got you covered with their massive event management team and range of tents, chairs, backdrops and tables. If you are looking for more then they also have vessels, fans and a variety of light setups. Your guests won't be disappointed and neither would you have to break your head. Weddings, product launch, family events, conferences, school events and college events -they are just a call away from arranging your event for you! Packages start at INR 5000 with arrangement services.
Dr Giri Furnitures
Take your events to an upper level with rented furniture and infrastructure from Dr Giri Furnitures in Kodambakkam! Marriage, conferences, private functions, exhibitions or inaugurations - Dr Giri is your go to! Hassle free event management and service providers, they will arrange your chairs and tables along with mattresses, pillow and tents. A hot day? Leave it to them to arrange you a cooler. Rainy day? Rent a tent! Their plastic furniture starts from INR 6 per piece while banquet furniture starts at INR 65 per piece along with servicing.
Jaggi Furnitures Hirers
Jaggi Furniture Hirers in Teynampet has your back to host the perfect function or arrange your perfect home. German sofa sets, Arabian tents and false walls to waterproof structures, AC and coolers; you are in good hands away from the hassle and the all the running around in the busy day. While they do the servicing and arrangement, you can focus on the leisure and comfort of your guests. Their plastic furniture starts at just INR 10 each while their banquet products at INR 40 each. They also offer appliances on rent on an hourly basis.
Honest Furniture Rental Store
Office, house or events, your budget just met its partner in Thiruvanmiyur at Honest Furniture Rentals. Chairs, tables, tents to utensils, mattresses, pillows and even bathroom appliances! What else can you ask for? They deliver it all to your doorstep. However, you may have to pay extra for them to set it up all but with a very reasonable price. Drop them a mail or give them a call, they will keep your order ready. Their price ranges are as low as INR 3 per plastic chair and INR 8 per banquet furniture.
Comments