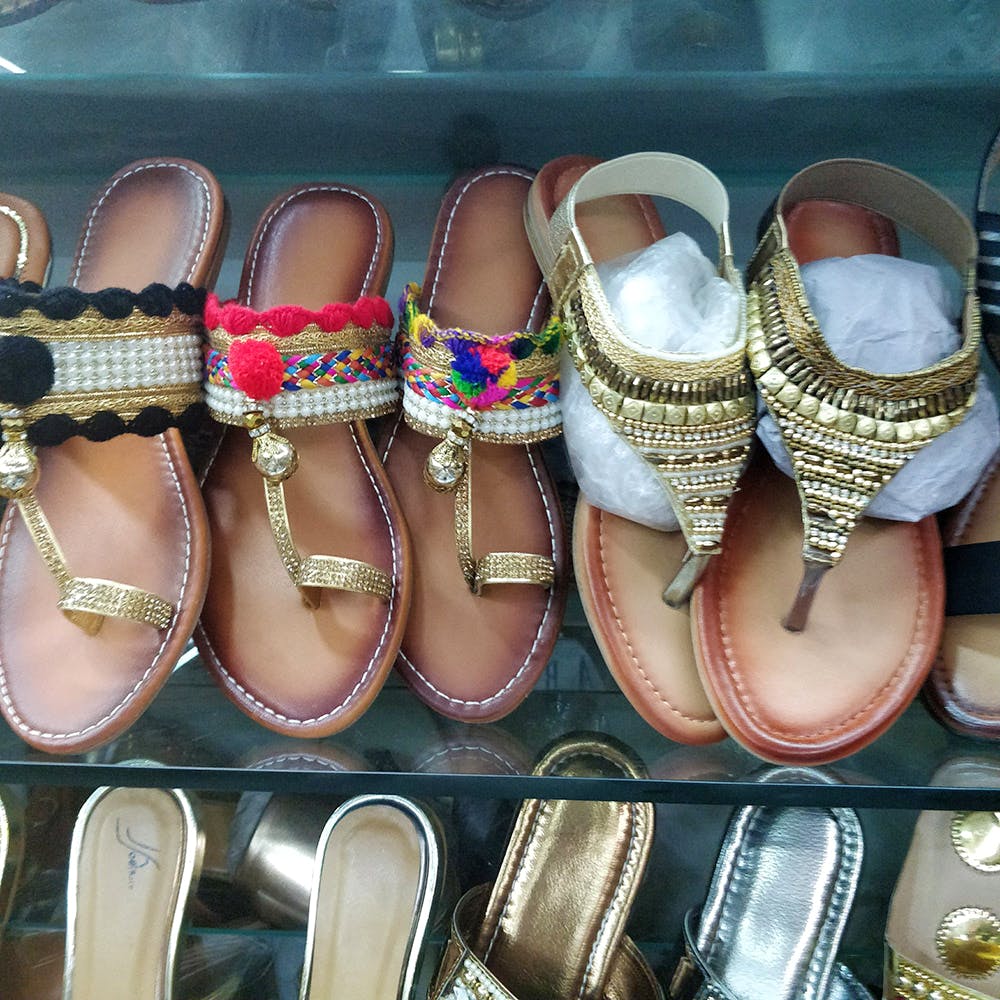 From T-Shirts And Party Gowns To Fancy Accessories, Here's A List Of The Best Places You Can Shop From In Egmore
Egmore is home to a lot of lovely eateries, heritage structures and offices. But it also has some great shopping places. Don't believe us? Check out this list of the best places to shop from in Egmore and find out for yourself.

Mac Footwear
If you love shoes and are looking to buy some pairs, you must hit up Mac Footwear. From sneakers and fuzzy slippers to pumps and stilettos, they have it all, that too at budget prices.
Read more here.
Sri Sainath Garments
Having set up shop 25 years ago, Sri Sainath Garments has been winning people over with its super affordable merch for both genders. Walk in with just INR 500, and you can easily pick out five garments from here, with the help of little haggling of course. We highly recommend their T-shirts and bermudas that are perfect for summer and look great for the price they come at.
Read more here.
Cute Store
Standing true to its name, Cute Store in Egmore offers some really nice merch for women in its match-box sized store. From tunis and shorts to shirts, casual tops and skirts, you can go crazy here with your shopping list without burning a hole in your pocket.
Read more here.
Karmaa
Filled with trendy apparel, ladies, Karmaa can help you nail your casual looks with their summery jumpsuits and tops. If you're looking for something fancier, be sure to check out their party gowns and LBD's that come in a range of styles starting INR 1500.
Read more here.
Glam Boutique
Ladies, if leather jackets and skirts are what you've dream of wearing someday, Glam Boutique makes the case for it. Our personal favourite are the biker leather jackets that come in tan brown, black, and burgundy. They also have chic tops, jumpsuits and foam dresses that can make you stand out at any gathering.
Read more here.
Guess Collections
Located on Pantheon Road, Guess Collections is like every #brokebutfabulous person's dream come true. From quirky kurtas and shorts to trendy denim, ladies, you can go all out here. As for you guys, you can find all kinds of shirts here from button-down shirts to flannel shirts along with quirky shorts and more.
Read more here.
Co-optex
This iconic store is a haven for hand-woven saris and traditional prints at budget prices. You can also find some pretty dupattas and stoles along with budget bedsheets, towels, and pillow covers, starting just INR 200.
Read more here.
Next Level Clothing
Featuring a great collection of hoodies, shirts and pants, guys, rock your casual game effortlessly with Next Level Clothing. You can also bag some scoop necks, crew necks and polo shirts here, starting just INR 200.
Read more here.
Dreams Come True
Housing only bangles, this 24 year old store is simply lit! Bridal bangles, metallic bangles, bangles in the shape of a square, rectangle in every possible colour and size, Dream Come True paints a very pretty picture and will certainly tempt you to buy a new arm stack! Prices start from INR 100 per set.
Read more here.
Comments