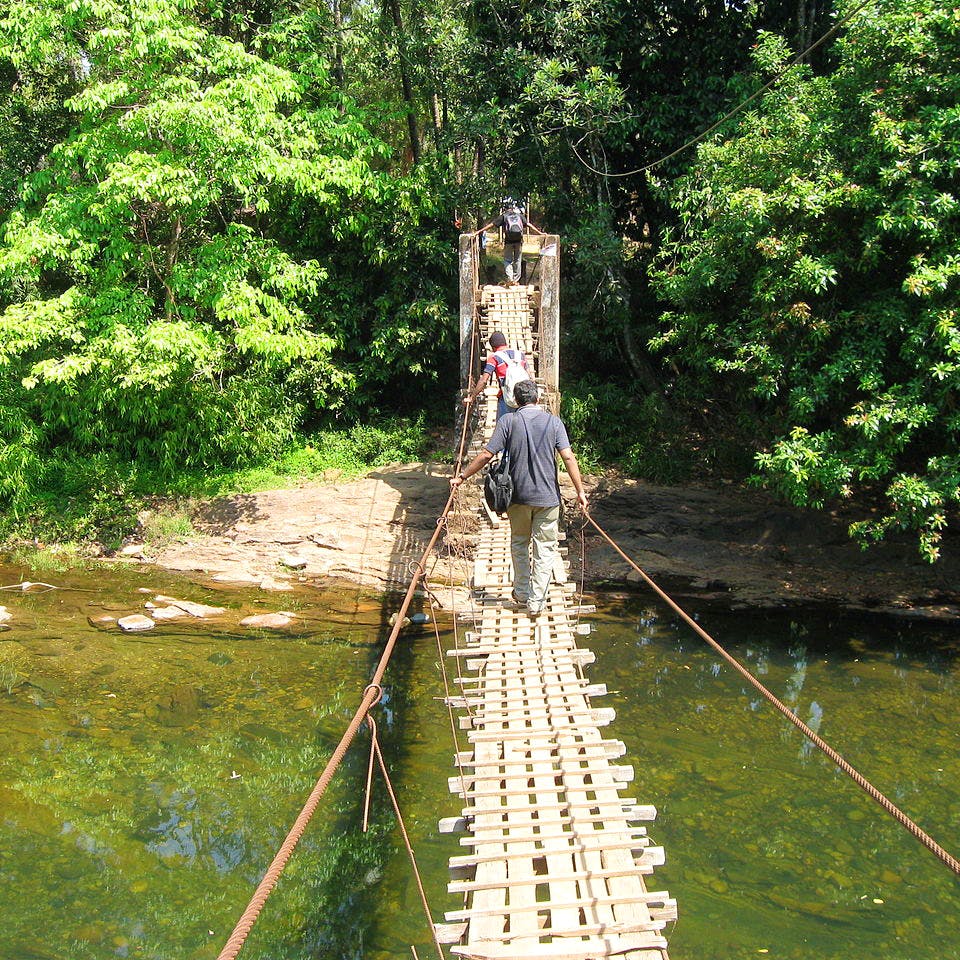 From Driving On The Beach To Chasing Butterflies: Here Are 7 Best Places To Visit In Kannur, Kerala
Kannur, a city located on the northern coast of Kerala, is known for it's gorgeous beaches, historic sites, and adventure. Kannur may be pretty underrated, but scroll down and find out the best things to do and places to see in Kannur.
Drive Your Car On Muzhappilangad Beach
The Muzhappilangad Beach in Kannur District makes it to BBC's list of top 6 best beaches to drive in the world. This is one of the few beaches where you can drive your car or scooter for about 3-5 km all year round, including during the light showers of the monsoon season. The sand's properties are unique and make it easy to sail through. Also, there's an island called Dharmadon (200 metres away) with coconut farms and a temple to explore. You can also spot thousands of starfish on this beach. Read more about this beach here.

Explore Fort St. Angelo
Fondly known as Kannur Fort, this world heritage site in Kannur was build by the first Portuguese Viceroy of India in 1505. Explore the ruins and get the best view of the ocean here, and all that is after checking out the musical fountain light and sound show. You can also visit the lighthouse and take pictures to spam your instagram. But, we recommend you put your phone away and enjoy the sunset and waves.

Chase Butterflies at Aralam Wildlife Sanctuary
The Aralam Wildlife Sanctuary is a hilly forest terrain perfect for trekking, so put your hiking boots on and go on an adventure. Located just an hour from the Kannur-Mattanur road, this sanctuary is home to elephants, deer, langurs, and a variety of floral species. The sanctuary is known for its colourful butterflies, so go on and chase them.

National Parks & Wildlife Sanctuaries
Visit Palchuram Waterfalls
Located on the border of Wayanad and Kannur, this four-step waterfall is around 300 metres high and is Kannur's largest waterfalls. You can trek to the waterfalls and then walk for a bit to find natural springs. The best time to visit is pre-monsoon (June-August) and if you're a nature lover, expect to be surrounded by shrubs, plants, and canopies here. If you're taking snacks, beware, the monkeys can get a little too friendly. (We mean they can snatch your food)
Redicover History At Arakkal Museum
History buffs, the Arakkal Museum is a must-see, for the Arakkal family is known to be the only Muslim royal family in Kerala. This museum, which was their palace, will take you on a tour of their lives. See everything from antique furniture, art, and silver to weapons they used. Even if you're not a fan of history, this museum houses one-of-a-kind historic objects which you can't see elsewhere, so we recommend you check it out.

Go On A Trail At Madayipara
This hillock (rich in laterite, a rusty, red coloured soil) has a bunch of places to see, starting with a panoramic view of the Payangadi town and the Kuppam river. If you love walking trails, this one's for you. While walking around you may stumble upon ancient ruins of Pachi Kotta fort, which was used by the Ezhimala kings. There are four watchtowers at each corner and there's a lake nearby which is known for not drying up during the summer. You will also come across more than 100 species of butterflies, birds, insects, and herbs.

Kayak At The Backwaters In Kavvayi Islands
If you've watched any Mallu movies, you've seen a few scenic backwaters. While at Kannur, make sure you chill by the backwaters, especially at Kavvayi. This is a group of small islands and makes up the biggest wetlands in north Kerala. In addition to the heart-stopping views and Pinteresty backgrounds, you can go on a boat ride or kayak across the backwaters.

Comments