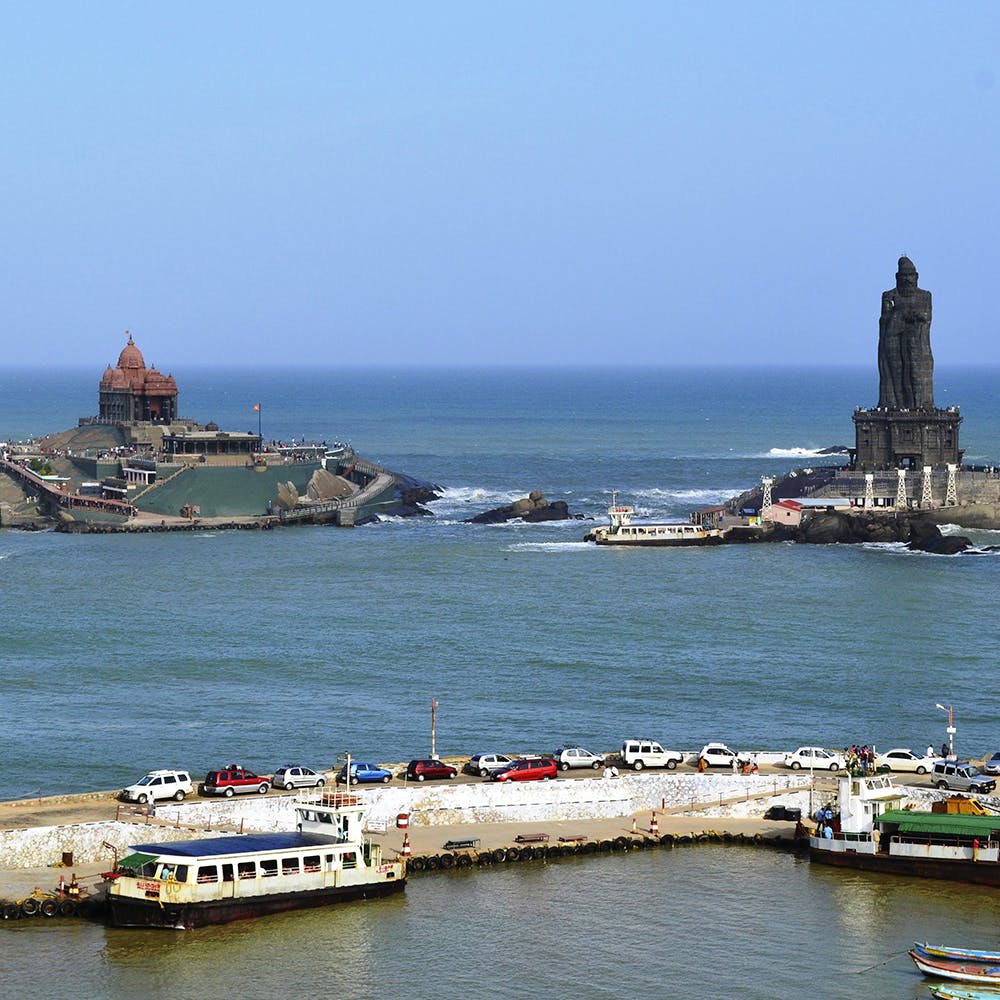 Be A Tourist & Explore The Best Places To Visit In Kanyakumari
If you've not yet visited Kanyakumari, here's your guide to exploring the best places in the "land where oceans meet". From temples to beaches, here are the best places to check out when in Kanyakumari

Thiruvalluvar Statue
This huge 133 feet statue of Tamil poet Thiruvalluvar is a must-see. With the pedestal decorated with 10 elephants and the intricate architecture, this statue's cultural significance is massive.
Vivekananda Rock Memorial
Located super close to the shore, the Vivekananda Rock Memorial is one of the most iconic spots in Kanyakumari. You can take the ferry and reach the memorial. Frequented by thousands of tourists, this memorial has a plethora of gorgeous spaces and is as tranquil as it gets.
Kanyakumari Beach
Pack some lunch and settle at Kanyakumari Beach, where you can see the sunrise and sunset. This beach is a meeting point for the Arabian Sea, Bay of Bengal and Indian Ocean! With great vantage points to take selfies, this beach is Instagram goals.
Vattakottai Fort
Built in the 18th century, the Vattakottai Fort is one of the last remnants of the Travancore Kings. This stone fort has watchtowers, weapon rooms, and several carvings believed to have been made by the Pandyas. Get your slice of history at this legendary fort.
Mathoor Hanging Bridge
This bridge is Asia's longest and tallest aqueduct and a common attraction in Kanyakumari. This is the perfect place to get a panoramic view of the city and there's a children's park as well.
Sunrise Point
Located in the southern-most tip of the Indian Peninsula, the Sunrise Point provides the most spectacular view of the sunrise and sunset. From this point, you can see the confluence of all three oceans (the Arabian Sea, Bay of Bengal andthe Indian Ocean) and it's romantic max! The best time to visit is 5:30am.
Comments