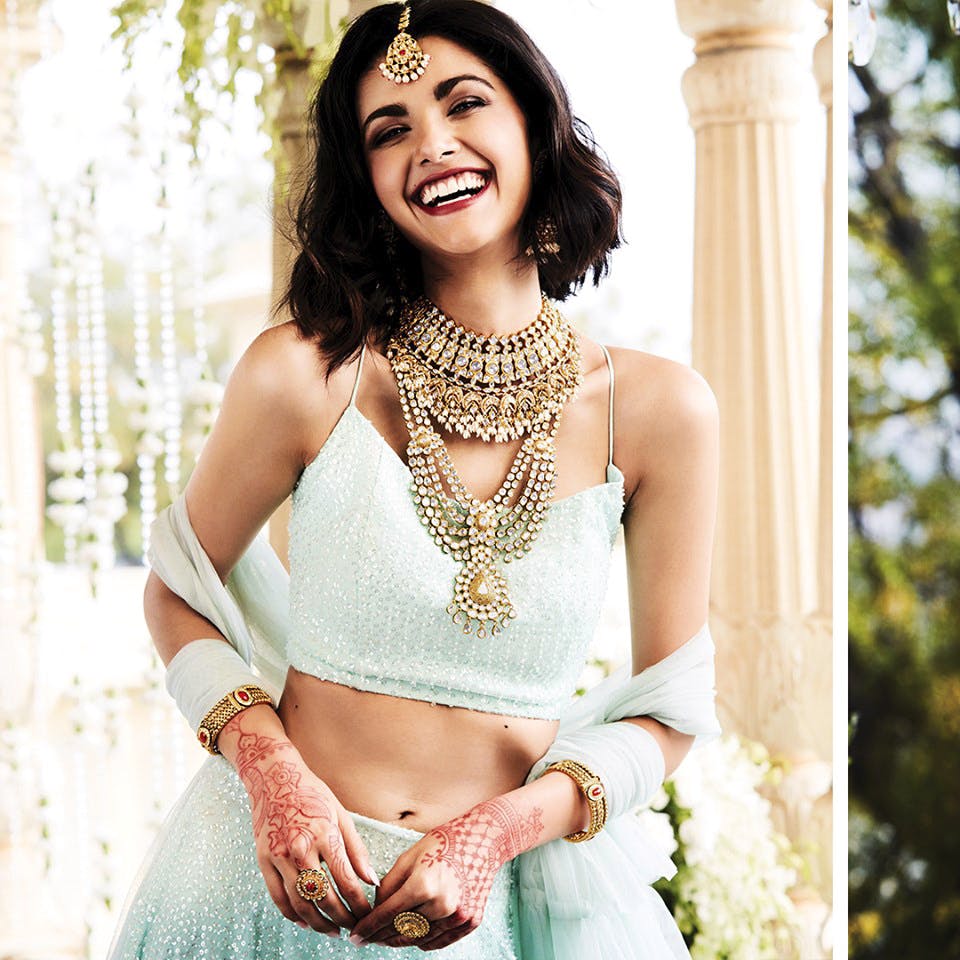 Go On A Jewellery Shopping Haul In Velachery With List Of Best Jewellery Stores
Got a wedding coming or house warming? Or are you worried about what to match up with that new saree of yours? Velachery has got it all sorted for you. With the prettiest of face, all you need is the right gold jewellery to match it up. Statement, ethnic, intricate, bold or minimal, you can get your choice of style from the crazy options available to you. Get started with this guide to the best jewellery stores in Velachery.
NAC Jewellers
Started in 1978 as a small store in Mylapore, NAC Jewellery stands to represent the cultural heritage of South India. They sell gold, silver, diamonds and platinum jewels for all your weddings and festivities. You can check out their lit showroom in Velachery for some intricate and historic patterns to go with your sarees. If you are looking for some minimal designs, they have lightweight gold and diamonds jewels as well. Prices for basic studs start from INR 5000.
Kalyan Jewellers
While they deal with gold, silver, platinum and a lot more of precious jewellery, our favourite collection is their newest "Muhraat" collection which is all about weddings! They feature necklaces, earrings, mangalsutras, bangles and bracelets which are iconic to states across India. You could even go for their diamond embellishments or white gold. Their gold necklaces start INR 10,000 onwards.
GRT Jewellers
Dealing with gold, silver and diamonds, they have some rich collections on offer. Their Laya collection starting at INR 2000 has some elegant minimal designs of silver with embellished stones. If you are looking for something heavy, you must check out their Giva collection starting at INR 5000.
Sree Kumaran Thangamaligai
Sree Kumaran Thangamaligai is a favourite for their lightweight jewellery! Selling the best of gold and diamond, they deal with necklace sets, studs, pendants and watches. They even have an exclusive antique collection if you are looking for something unseen and unique for your festive adornment. We love their little green and red studded gold peacock studs, and they cost just INR 3000. If you are looking for something fancier, you can check out their 18K diamond rings and necklaces.
Tanishq Jewellery
For the love of minimal and chic, Tanishq is a young woman's dream come true. Their diamond collection is hands-down amazing. But they have gold and platinum options as well. You can choose basic studs and necklaces for daily use at INR 2000 or even buy your bridal wear going up till INR 50,000.
Joyalukkas Jewellery
Along with gold, Joyalukkas makes accessories with uncut diamonds, platinum, gemstones and other precious stones. Buy those chokers and earrings to match with prices starting at INR 10,000. You and bae can even go for contemporarily designed "You and Me" rings here.
Khazana Jewellery
Starting its venture in 1993, Khazana Jewellery has been winning bridal hearts. Their gold, diamond and platinum come in 6 collection categories - antique, Kundan, temple, fusion, bridal and diamond. Our favourite is the fusion collection which takes inspiration from words and has a mix of western minimal and Indian motifs. With prices starting at INR 3000 for stud earrings, you can glow every day than just on special occasions!
If you think we have missed out on any places, comment below!
Comments