The information in this post might be outdated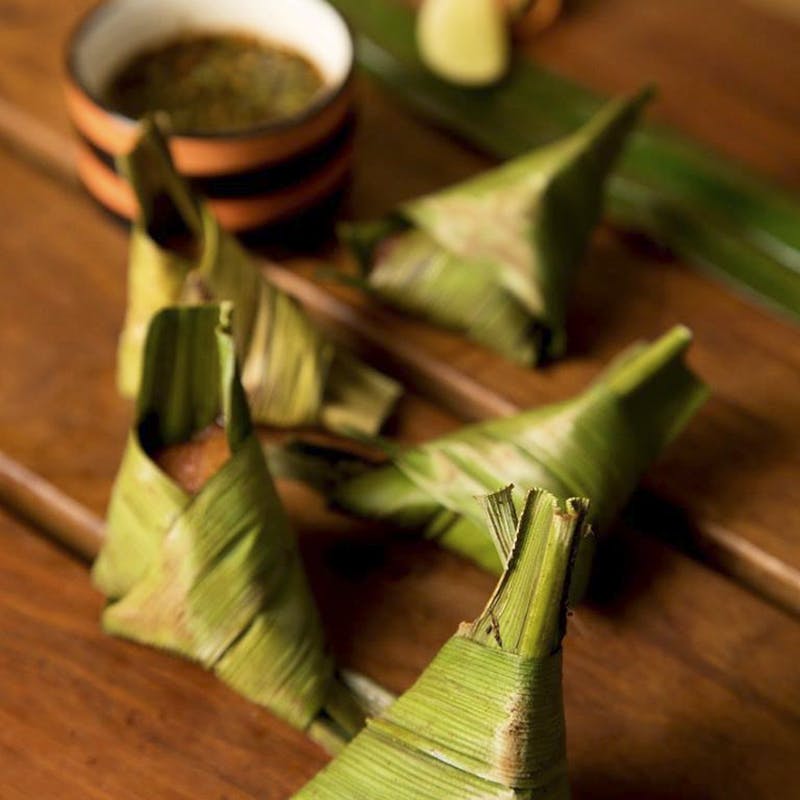 Asian Sizzlers To Comfy Continental Food, Eat Right With This List Of The Best Restaurants In Besant Nagar
Beach vibes and good food, can there be a better combination? Besant Nagar is filled with eateries and restaurants where you can eat all kinds of cuisines - Italian, Mexican, Chinese, all while digging into the best desserts in town. Check out this guide to the best restaurants in Besant Nagar, if you're looking for some serious some food coma.
The Cascade
One of the oldest Chinese restaurants in the city, The Cascade continues to charm us with its good old, Indian Chinese dishes. The Besant Nagar one even comes with garden seating but the same flavours we've loved over the years. Their Beef Oriental Pepper Sauce and the Crispy Lamb Honey Chilli are our fave. In veg, we would recommend the Baby Corn and Mushroom Pepper Celery, Crackling Spinach and the Five Spiced Vegetables. Don't forget to wash it all down with their Fried Ice Cream.
The Kandyan
Located right above the CCD lounge in Besant Nagar, The Kandyan is one of the few places in the city that specialise in Sri Lankan cuisine. While the decor is basic, this place wins in terms of flavour and prices (meal for two costs about INR 300). Must-try dishes include maasi sambal, deviled chicken and red appams with chicken curry.

Eden
If you've lived in Chennai long enough, you've been to Eden. Their baked Italian dishes – the Garden Style Vegetable Bake is a favourite among regulars. You can also try the Tandoori fare and South Indian dishes for a filling meal.

Wok Monk
Fairly new, Wok Monk is already being loved for its food. Wok Monk's extensive menu includes herb dumplings, meat dumplings, noodle soups, salads, and grills priced from INR 249. They've got curated dishes and authentic Asian curries too.
Little Italy
Eat like an Italian at Little Italy in Besant Nagar. Fill up your plates with crostinis, garlic bread, ravioli, salads, and the best pastas in the city. Don't forget to dig into their Sourdough pizzas while you're at it.
For more awesome Italian restaurants in the city, click here.
Blind Ch3mistry
It's impossible to not include Blind Ch3mistry in the list of best restaurants in Besant Nagar. Their yum sandwiches, pasta, and make-your-own waffles are all priced affordably - add to that their awesome decor and you've got yourself a winner!
Superstar Pizza
This Rajini-themed eatery has lots on offer - choose from fries, nachos, pizzas, pastas, steaks, and herbed rice. All these items are named after Rajinikanth films or are inspired by superstar, so go nuts!
For more pizza options in the city, click here.
Flower Power Tea Room
When in Besant Nagar, don't miss out on trying delish food and tea at Flower Power Tea Room. The cosy vibe, pretty decor and dishes like sandwiches, pie, English breakfast, cakes and cupcakes, and high tea make this cafe the best in Besant Nagar.
Milkshake & Co.
Loved by many, Milkshake & Co. in Besant Nagar is for everyone. Choose from 25+ milkshake flavours, burgers, fries, and juices, and with the right amount of hunger you'll find yourself in food coma.
Madrasian
Looking for Asian food with a twist? Head to Madrasian in Besant Nagar, where you can try everything from breakfast bowls and healthy plates to dumplings and noodles. The food is affordably priced and they've got amazing beverages.
Shakos
If you're in Besant Nagar looking for a quick bite, check into Shakos and try pocket waffles, fries, and milkshakes priced from INR 99. With flavours like Snicker Surprise, Gems Magic and Only Oreo, these waffles will get you addicted.

Ka Organic Restaurant
About three years old, this place offers healthy, organic food that will also make your tastebuds happy. We love their millet dosais and parathas with gravy. They've got panagam and authentic South Indian sweets too like raagi peanut halwa and kadal paasi. Meal for two costs about INR 300.
Which one's your favourite? Tell us in the comments!

Comments