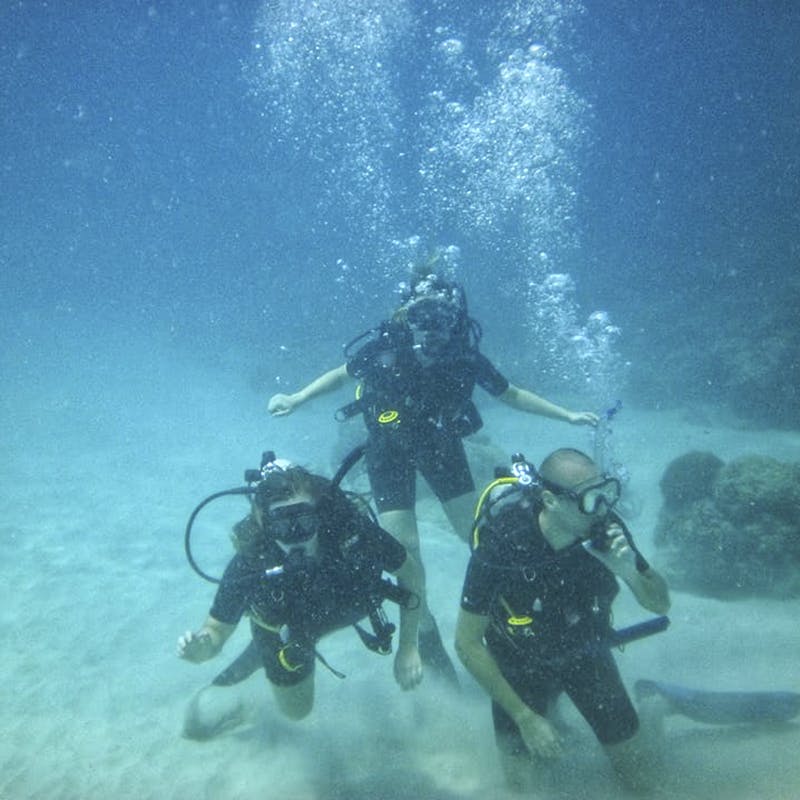 Dive On & Explore The Ocean With These Scuba Diving Schools In Chennai
Scuba Diving is definitely on our bucket list and we ship that resolution hard this year. For those who love adventure, this is a must-try and we bet the experience will change your life. Try and learn Scuba Diving at the best diving schools in the city, scroll down and plan your first dive!

Barefoot Scuba
Our little fishing village, Kovalam (Covelong) has one of the best scuba diving schools and the well-known PADI 5 Star Instructor Development Dive (IDC) facility. With five diving spots (with hard corals, parrotfishes, lionfishes, and butterflyfishes) and patient instructors, Barefoot Scuba is definitely one of the best scuba diving schools in Chennai. The scuba diving experience is open to both swimmers and non-swimmers. You can also get certified starting INR 6,900. Read more about Barefoot Scuba here.
Dive Chennai
Dive Chennai offers scuba diving for beginners and veterans and is just an hour's drive away in Pondicherry. There are three kinds of dives - Pool Try Dives, Sea Try Dives, and Certified Dives. These are priced from INR 3,950 and all courses are internationally accredited. Read more here.
Salty Bone Divers
This scuba diving school operates right here from Chennai Port. Their beginners course 'Discover scuba diving' includes pool training and a12 metre dive. The dive site is a shipwreck; the ship called Deccan Pioneer is a Japan-built 103-metre long ship which sunk in 1988. This course is priced at INR 7,500. They've got a certified course, too. This four-day program includes pool training, audio and video information sessions, an exam, and two days of training dives.
Read more here.
Temple Adventures
If you're looking to try scuba diving, drive to Pondicherry, home to Temple Adventures. You can get your first scuba diving lesson at the Promenade beach and you can spot different kinds of corals, fish, and marine life. They've got PADI certified courses, too!
Read more here.
Pacific Blu Subsea Services
This lesser-known scuba diving school is located in George Town and is known for their low-key amazing dives. Explore old ruins buried in the depts of the ocean and spot corals. There are dives for both beginners and experienced divers, but you're required to know swimming.

Ask Aasha a question