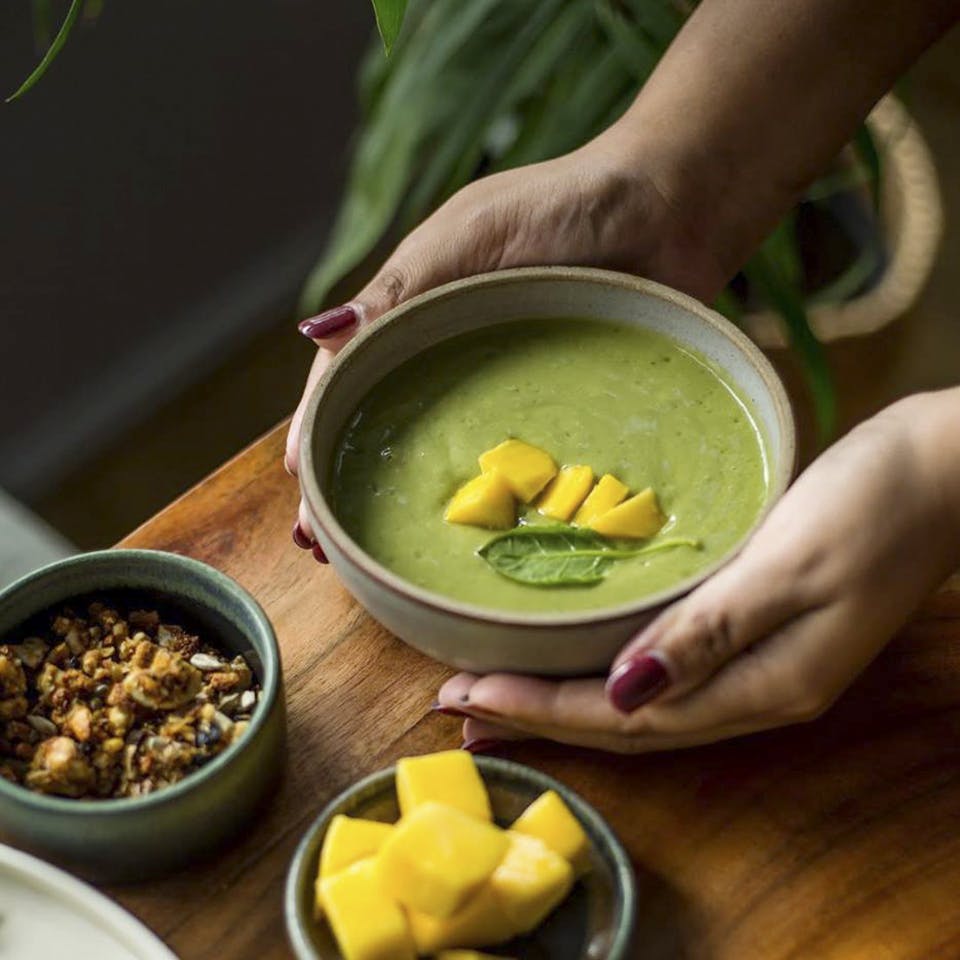 A Healthy Start To The Day With The Best Smoothie Bowls In Chennai
Being healthy is not a diet anymore but a lifestyle. Who said being healthy is just eating your greens and fruits right? Being healthy can come with a tasty mix of it! Lightweight, filling and absolutely instagrammable aesthetics of smoothie bowls is what we are talking about. Drink and eat it together! To know about where to start your breakfasts just right, check out our list of the best smoothie bowls in Chennai.
The Smoothie Bar
The Smoothie Bar in Alwarpet is all things drinkable! As the name suggests, it specialises in making the healthiest greens and fruits mixed creamy yoghurt drinks. But they do know about the need to be able to eat and prepare one of the smoothest smoothies in town. A healthy mix of bananas, pomegranate, greens and dry fruits, these smoothie bowls use no refined sugar or preservative. The absolute catch is that this place is completely vegan!
Price for two - INR 500 for two

FabCafe
A cafe outlet by Fab India, FabCafe is located in Besant Nagar as well as Alwarpet and serves up some up the healthiest food options. Not to miss out are there newly introduced smoothie bowls which use no touch of sugar but the freshness of fruits, dry fruits, grains and greens. However, you can still taste the sweetness with the healthy mix of jaggery syrup that they add. We recommend trying their mango and green smoothie bowls which are topped with a crunch of muesli!
Price for two - INR 1200 for two
Writer's Cafe
With three locations across the town, Writer's Cafe obviously falls on our radar of loved cafes across the city. But did you know how amazing their breakfast menu is? Not to mention, their smoothie bowls! Colourful and fruity, you can customise your own smoothie bowl with dry fruits and muesli. Choose their tropical smoothie bowl and add in your own flavour to it! A morning with a book in hand and some cold pressed smoothie, what could feel better?
Price for two - INR 500 for two
Sweetsoul Buddha Bowls
Sweetsoul Buddha Bowls in Alwarpet comes with all things healthy from juice and smoothies to salads. Nothing to distract you off the menu from eating healthy! But fear not, their smoothie bowls are a gem to find! They have got a range of ingredients of various local and exotic grains, fruits, greens, seeds and dry fruits to add to their smoothie. The best part is that you can customise your own and add in flavours that you seek from the menu or just ask them to recommend their own! They have got vegan options as well.
Price for two - INR 650 for two
Fruit Shop On Greams Road
The Fruits Shop On Greams Road, Besant Nagar is a self-servicing space. They specialise in mixing up and making the freshest of fruit juices and smoothies. While they may not have smoothie bowls up on their menu, you can always ask them to whip it up for you. Thick and creamy, their smoothie in a bowl will leave you refreshed and full! From Mango mulberry to Figaro, they will have a range of options of smoothies to choose from. You can also try Freughurt on their which a mini smoothie which a yoghurt based meal in a cup!
Price for two - INR 300 for two
Ask Adyasha a question